Sen. Lummis Sorry After Students Boo Over Fundamental 'Two Sexes' Comments
Republican Senator Cynthia Lummis has issued an apology after being booed by some students in the crowd who construed her comments during a University of Wyoming commencement speech as transphobic.
During her speech at the ceremony on Sunday, Lummis made a comment stating there are only "two sexes," immediately drawing loud jeers. Lummis' comments followed her vote against a bill that would have made a woman's right to abortion a federal law. She was among eight women of the 50 Republican senators who voted to oppose the measure.
At the ceremony, Lummis commented on America's current political climate, stating that some in government are working to strip the rights outlined in the Constitution.
"Even fundamental scientific truths, such as the existence of two sexes, male and female, are subject to challenge these days," Lummis said.
The senator was immediately interrupted with boos. After attempting to explain she wasn't trying to comment on people who transition between sexes, she was jeered again for a few moments.
On Monday Lummis said, "it was never my intention to make anyone feel unwelcomed or disrespected," and apologized to those who felt that way.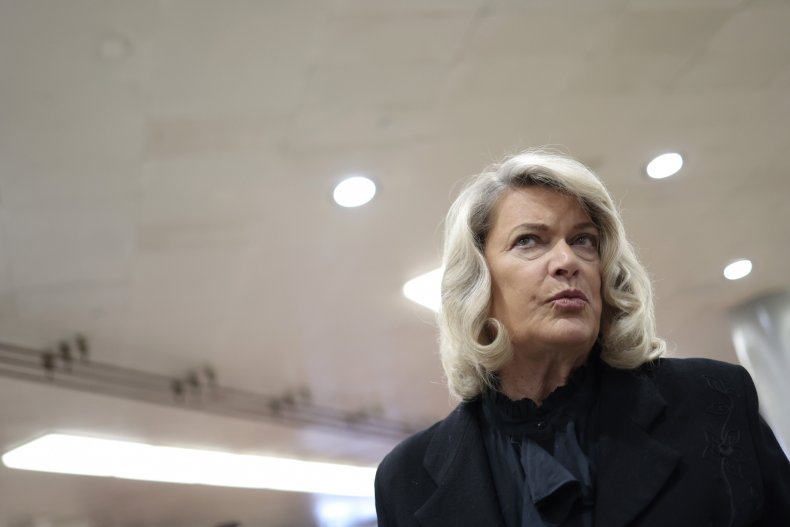 "My reference to the existence of two sexes was intended to highlight the times in which we find ourselves, times in which the metric of biological sex is under debate with potential implications for the shared Wyoming value of equality," Lummis said in a statement, according to Oil City News.
"I share the fundamental belief that women and men are equal, but also acknowledge that there are biological differences and circumstances in which these differences need to be recognized," the statement read. "That being said, it was never my intention to make anyone feel unwelcomed or disrespected, and for that, I apologize."
The University's Inclusion Council released a statement regarding complaints about the commencement remarks made by Lummis, saying that regardless of biological sex, gender is a wide spectrum.
"Our faculty, staff and students know that is not the scientific truth," the statement read. "In accordance with the American Medical Association and the American Psychological Association, we affirm that humans comprise various chromosomal variations, and not every person is strictly born female or male. Intersex members of our community who have diverse chromosomal makeup should be seen and recognized."
Lummis was also in the news recently for opposition to the bill that would have codified Roe v. Wade and the right to an abortion. Lummis said she supports the leaked Supreme Court draft decision indicating its intent to overturn the 1973 landmark decision.
Newsweek reached out to Lummis for comment.