Senate Democrats May Unseat GOP Incumbents in Battleground States: Polls
Three Democrats fighting Senate races in key battleground states stand a good chance of unseating Republican opponents, according to new polling data released this week.
The challengers aiming to beat GOP incumbents in Arizona, North Carolina and Georgia were found to be polling as many as 9 points ahead of their rivals, or at least within the margin of error.
Surveys from the three states also showed Joe Biden polling strongly against President Donald Trump, signaling that the local Democratic Senate candidates could witness a further boost to their polling should their presidential candidates momentum continue.
A poll of Arizona voters published by The New York Times and Siena College on Thursday found Democratic Senate candidate Mark Kelly was nine points ahead of GOP Sen. Martha McSally.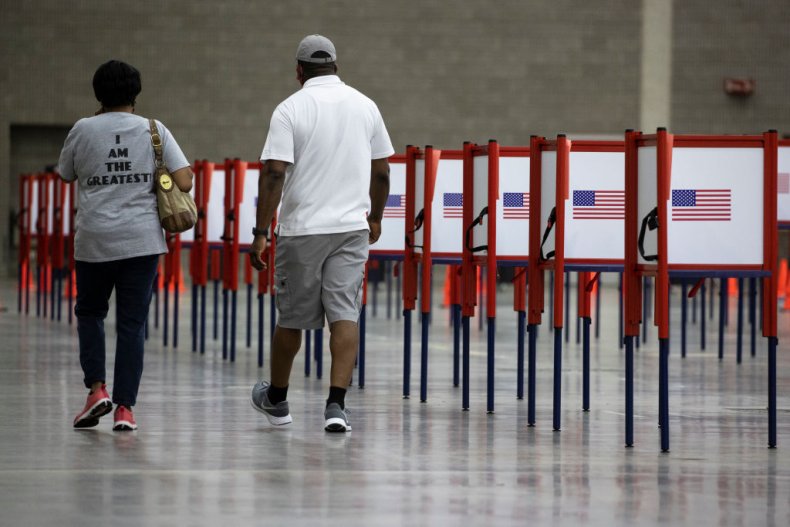 Forty-seven percent of registered voters in the state told pollsters they would back Kelly in November, while 38 percent said the same of McSally. A further 16 percent said they were either undecided, or would be voting for a third party candidate.
As the FiveThirtyEight Pollapalozza round-up noted, another poll from Redfield & Wilton Strategies pollsters put Kelly at an even greater 15 points ahead of McSally, who was found to have the backing of just a third of local voters.
North Carolina polling painted a less stark picture for the incumbent Republican Sen. Thom Tillis, but still leant in his opponent's favor.
According to a Fox News poll conducted in the state between June 20 and 23, Democratic candidate Cal Cunningham was two points ahead of Tillis, with almost 4-in-10 local voters backing him.
Another poll of North Carolina conducted The Times and Siena College between June 8 and 18 gave Cunningham a similar three-point lead over Tillis, who was backed by 39 percent of local voters.
In the neighboring state of Georgia, GOP Sen. David Perdue appeared to have a better chance of holding onto his seat than his two colleagues, but was far from clear of his Democratic challenger.
A poll of the state conducted by Fox News between June 20 and 23 found that Perdue's Democratic challenger Jon Ossoff was trailing the incumbent senator by 3 percentage points.
But this put the Republican's lead within the poll's margin of error, which also stood at 3 percentage points.
Analysts at the Cook Political Report the races for Sen. McSally and Sen. Tillis' seats as "toss up" contests. The run off for Sen. Perdue's seat is rated as leaning Republican.