The Senate Follows the Science on Marijuana | Opinion
For those of us in the public policy world, an interesting dynamic played out on the floor of the United States Senate last year.
Two hot-button issues, codifying same-sex marriage and legalizing marijuana, took divergent paths in the U.S. Congress. Both causes had success at the state level in 2012. That year, Maine, Washington, and Maryland became the first states to vote to legalize same-sex marriage. That same election cycle saw Colorado and Washington become the first states to vote to legalize recreational marijuana.
Fast forward about a decade: a bill codifying same-sex marriage sailed through the last Congress in record time, especially by the dysfunctional standards of the current U.S. Senate. Many observers feel the Respect for Marriage Act would have won even more than 61 senators' support had the vote been by secret ballot.
But at the federal level, marijuana legalization has fallen flat year after year. Our current president, a Democrat, wants nothing to do with the policy, reiterating he doesn't even want past users to work in the White House.
The Cannabis Administration and Opportunity Act, an attempt to legalize marijuana nationally, only garnered four cosponsors. The bill went nowhere. Even the so-called SAFE Banking Act—which on paper had broad bipartisan support—was stymied after much talk and bold predictions of its impending passage.
The tobacco and alcohol industries and hedge funds waiting to invest billions of dollars into the marijuana industry were once again left at the altar.
Some pro-legalization activists blame the leadership of Majority Leader Chuck Schumer for the Senate's lack of action. But that criticism rings hollow.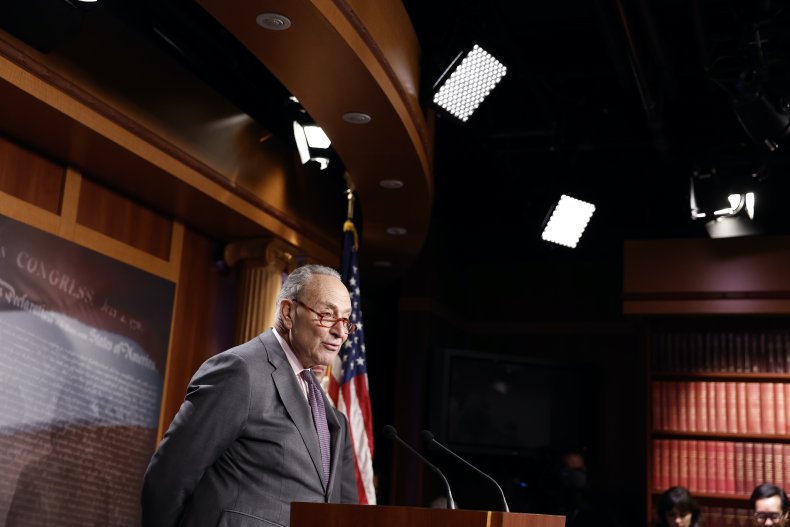 To me it seems pretty simple: marijuana legalization is not nearly as popular with leaders of either party as the weed industry claims. Lining the pockets of Altria/Philip Morris isn't exactly on the top of the list of priorities for Democratic leadership, or for the public at large—despite popular narratives, when Emerson College asks Americans to choose among legalization, decriminalization of possession only, and medical marijuana, legalization does not garner a majority of voters.
Senators of both parties have determined that the very science we have been told to follow during the COVID-19 pandemic does not support marijuana legalization. Numerous findings lead them to that conclusion:
Minors are more likely to become marijuana users in states with legal marijuana than in states without it. Legalization is associated with a 25 percent increase in adolescent marijuana use disorder, also known as addiction to marijuana. Developing brains are particularly vulnerable to the negative effects of marijuana use, which include negative effects on cognition. The average THC potency of marijuana flower has more than quadrupled since 1995; concentrates can be 95 percent THC or more. Users of high-potency marijuana are four times more likely than users of low-potency products to become addicted to marijuana, and daily users of marijuana above 10 percent THC are nearly five times more likely to develop psychosis than non-users of marijuana.
Some members of Congress have received millions of dollars in campaign contributions from the marijuana industry. When it comes to resources and personnel, we on the side of public health are fighting their howitzers with pea shooters.
But one thing we have on our side is the Senate, which, in the words of recently retired senator Patrick Leahy from Vermont, "can be and often has been the conscience of the nation."
It's that conscience that is asking the nation to put off the legalization of marijuana.
Dr. Kevin Sabet is a former senior drug policy advisor to the Obama administration and currently serves as president of Smart Approaches to Marijuana. His latest book, Smokescreen: What the Marijuana Industry Doesn't Want You to Know, was published on April 20 by Simon & Schuster and is available everywhere books are sold.
The views expressed in this article are the writer's own.