Donald Trump Jr. Meeting Participant Probed by Judiciary Committee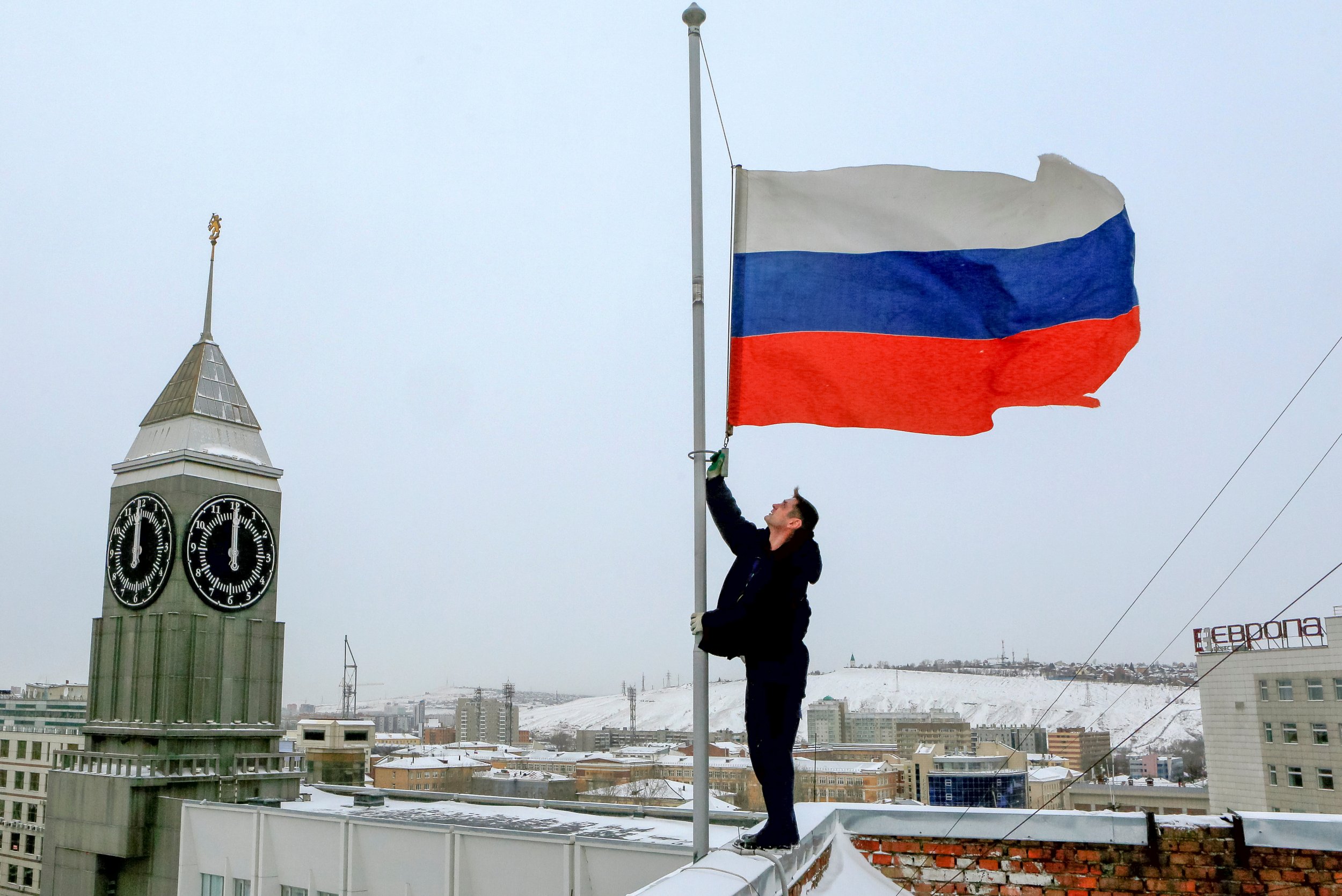 The Senate Judiciary Committee is reviewing records from the Department of Homeland Security (DHS) on Rinat Akhmetshin, the former Soviet intelligence officer who met with Donald Trump Jr. in June 2016.
The committee received records from DHS after its chairman, Senator Chuck Grassley, requested all available nonclassified information on Akhmetshin in April. Taylor Foy, a spokesman for the Judiciary Committee, told Newsweek they are still reviewing the information.
"We were reviewing it before the stories from last weekend, and we are continuing to review it," Foy said. "No word on when that will be completed, but we are obviously very interested in learning more about his background."
Grassley asked for information on Akhmetshin's immigration history, including copies of his U.S. Citizenship and Immigration Services (USCIS) or Immigration and Naturalization Services (INS) alien file and all documents generated by the DHS on criminal history and immigration summaries.
The Iowa senator's letter to DHS Secretary John Kelly referenced a formal complaint filed by American investor Bill Browder, who alleged Akhmetshin had failed to register under the Foreign Agents Registration Act (FARA). Browder's lawyer, Sergei Magnitsky, died in Russian custody, inspiring the Magnitsky Act, a bipartisan sanctions law aimed at punishing the Russian officials responsible.
"The Committee is looking into the circumstances surrounding this lobbying effort and the potential FARA violations involved," Grassley wrote.
Akhmetshin met with Trump Jr,, Jared Kushner and Paul Manafort, along with Russian lawyer Natalia Veselnitskaya, in June 2016. He had worked for the Soviet's military intelligence arm in Afghanistan and had been lobbying in Washington, D.C., for Russian interests for decades. Most recently, he has been working with Veselnitskaya against the Magnitsky Act.
Trump Jr. has been under fire all week after details of his meeting were brought to light. When music promoter Rob Goldstone told Trump Jr. that Veselnitskaya had scandalous information on Hillary Clinton as part of the Russian government's attempts to aid the Trump campaign, Trump Jr. told him: "If it's what you say I love it, especially later in the summer."
Grassley's letter also mentioned that Akhmetshin had allegedly worked with Fusion GPS, the company that created the infamous dossier alleging a Trump-Russia conspiracy.