Senator Ron Wyden of Oregon is demanding answers from the Trump administration about whether the Saudi government helped one of its citizens escape justice after he was accused of killing an American teenager.
Abdulrahman Sameer Noorah, a 20-year-old Saudi national, was charged with manslaughter after he allegedly hit and killed 15-year-old Fallon Smart with his car while she was crossing the street in Portland, Oregon in 2016. At the time of his arrest, Noorah reportedly had almost 20 parking violations and a suspended license for driving without insurance.
Law enforcement officials in Oregon told the local newspaper the Oregonian that Saudi government officials helped Noorah pay bail and flee the country before his manslaughter trial could begin. The revelation prompted Wyden to call on the Trump administration to look into the matter.
In his letter to Secretary of State Mike Pompeo and acting attorney general Matthew Whitaker, Wyden argued that, as with the case of murdered Saudi journalist Jamal Khashoggi, Noorah's case is indicative of the Saudi leadership's disdain for the rule of law.
"These are shocking claims in any event, but with the barbaric murder of U.S. resident Jamal Khashoggi, they suggest a brazen pattern of disregard for the law and abuse of diplomatic privileges," Wyden wrote in the letter. "If they are accurate, they would require significant restrictions on Saudi Arabia's diplomatic privileges and call into question the future of America's bilateral relationship with the Saudis."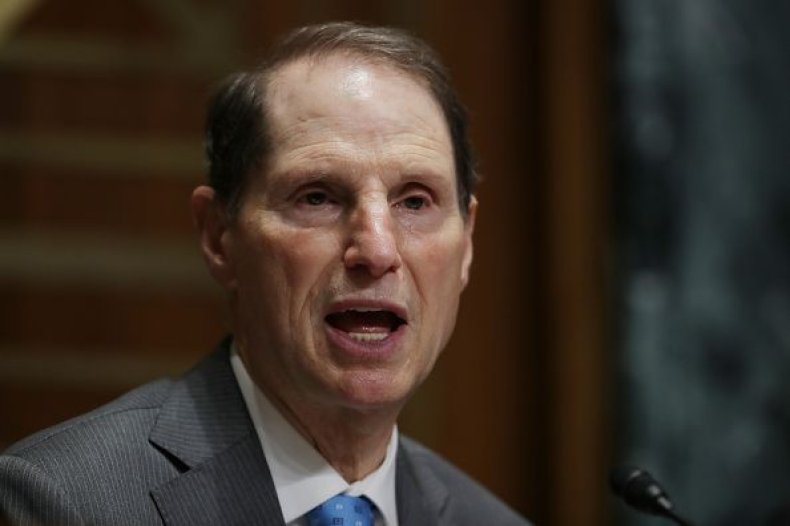 Saudi Arabia's young Crown Prince Mohammad bin Salman has come under increased pressure ever since Khashoggi's death, and many U.S. lawmakers are questioning whether Washington should maintain its support for the Kingdom and its military endeavors in the Middle East.
Khashoggi disappeared in early October after entering the Saudi consulate in Istanbul, Turkey. Saudi Arabia's leadership initially denied any responsibility for his disappearance. But audio recordings and other evidence collected by Turkey later forced Saudi Arabia to admit that Khashoggi, who was a U.S. resident, was killed in the embassy. The kingdom has pinned the murder on a group of rogue members of the security forces.
But senators briefed by the CIA have said that MBS, as the crown prince is called, was responsible for ordering and orchestrating the killing. Senator Bob Corker of Tennessee has called on lawmakers in the U.S. to pressure the Saudi Arabia to hold him responsible.
"We've got a crown prince that's out of control," Corker said on December 14. "If he was before a jury, the crown prince, he would be convicted, in my opinion, in 30 minutes. I've never seen such compelling evidence in an intelligence briefing, never. So you cannot have a crown prince who's 33 years old feeling that he's able to get away with murdering a journalist inside a consulate. You cannot let that stand."
The U.S. does not have an extradition treaty with Saudi Arabia.