Senator Johnson Claims Trump Would Have Won If Media Covered Hunter Biden More
Sen. Ron Johnson (R-Wis.) says that President Donald Trump would have won the election if the media had given more coverage to unsubstantiated allegations concerning President-elect Joe Biden's son Hunter Biden.
Johnson, who led a Republican investigation focused on the younger Biden, made the remarks during a Wednesday night appearance on Fox News' Hannity. The senator agreed with host Sean Hannity that Hunter Biden's appointment to the board of Ukrainian energy company Burisma represented a "quid pro quo" before claiming that media "censorship" of the matter was to blame for Trump's loss.
"It's obvious to everybody except the mainstream media," Johnson said. "And of course, we found out now that the mainstream media had far greater interference and influence in our election than any Russian interference ever could have hoped for.... the McLaughlin poll said that 36 percent of Biden voters had never heard of the Hunter Biden story because of the censorship and suppression."
"Of that, 13 percent said they wouldn't have voted for Biden," he added. "That means that 4.6 percent of Biden voters would not have voted for him. That means Trump would have won the election. That's the enormous influence that social media and our liberal biased media played on this election. Their interference just is orders of magnitude greater than any Russian, Chinese or Iran foreign interference in this campaign."
It is unclear which poll Johnson is referring to. A poll the firm McLaughlin & Associates released in conjunction with conservative media outlet Newsmax on November 12 found that voters who said that they were "not aware of Joe Biden's family corruption" voted for the president-elect by a margin of 66 percent to 31 percent.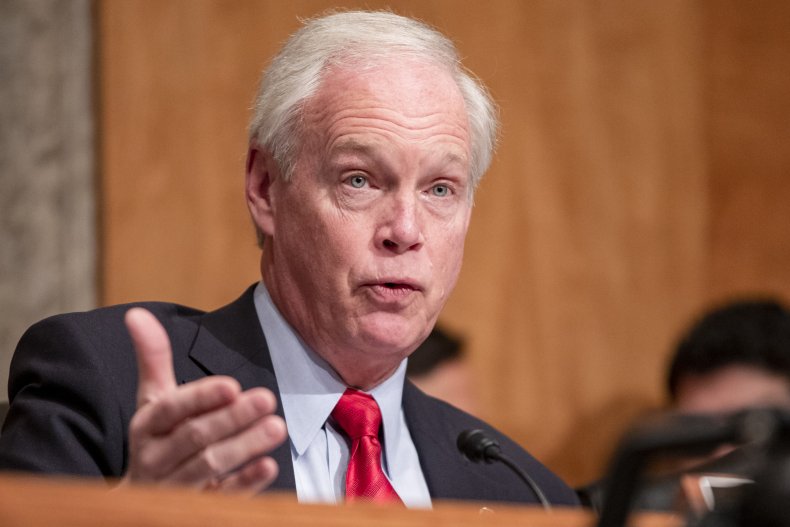 The firm, which the Trump campaign has worked with directly in 2016 and 2020, was notorious for wrongly predicting that former GOP House Majority Leader Eric Cantor would win his 2014 primary by 34 percent before he went on to lose by 12 percent. Polling analysis site FiveThirtyEight currently rates the firm with a "C/D" grade and a 0.9 percent mean-reverted bias in favor of Republicans.
Allegations from Johnson and many other Trump allies are focused on an unverified claim that Hunter Biden was appointed to the board of Ukrainian energy company Burisma without proper qualifications after his father pressured the company. Evidence does not support that anything illegal took place.
A New York Post article published shortly before the election, based on disputed information supplied by Trump lawyer Rudy Giuliani and the president's former adviser Steve Bannon, claimed that a mysterious laptop containing emails purportedly backing up corruption claims had belonged to Hunter Biden.
Ken Buck, a Republican congressman from Colorado, suggested that the laptop could contain evidence that would be "impeachable" for the president-elect while demanding that the Department of Justice launch a new investigation into the matter this week.
A September report from Johnson and Senate Republicans found no evidence of wrongdoing or illegal activity on the part of Joe Biden but complained that Hunter Biden had "cashed in" on his father's name.
Investigations of the younger Biden have continued after the election. On Wednesday, he said that the U.S. Attorney's Office in Delaware was investigating his "tax affairs," while insisting that he handled his "affairs legally and appropriately."
Although Johnson and Trump may have preferred that media outlets reported on the Hunter Biden story more, especially given the outcome of the election, the allegations were not obscure and were covered by many outlets, including in dozens of Newsweek articles.
Newsweek reached out to the Biden presidential transition team and the Trump campaign for comment.