Senator Disputes Trump Administration's Take on Iran Moves: 'That's Not What The Intel Says'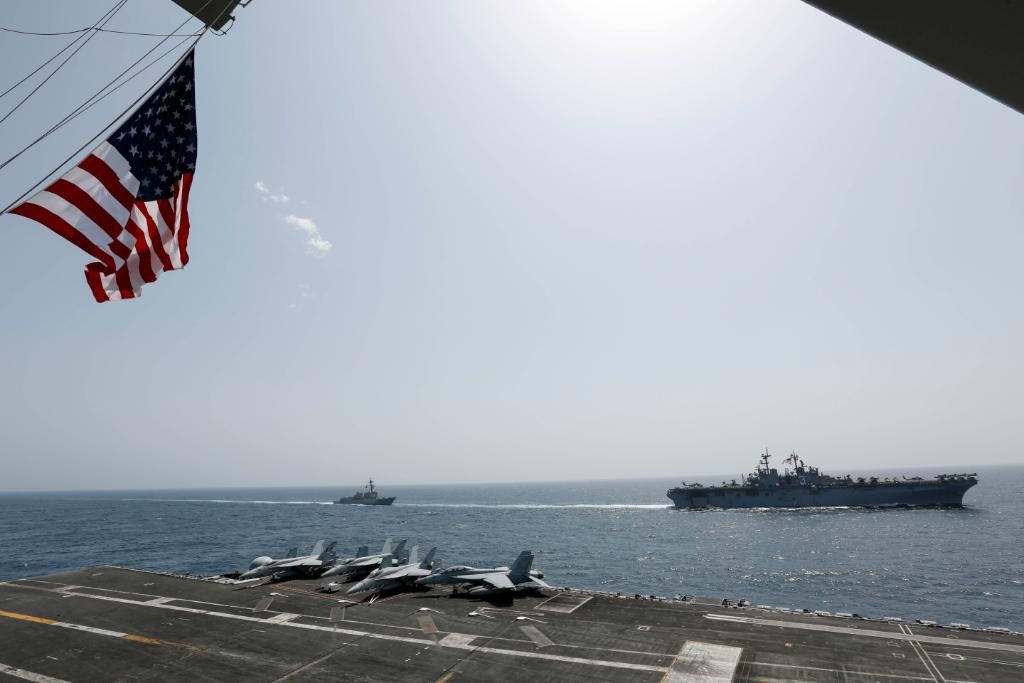 A Democratic lawmaker from Connecticut has challenged the assessment by Republicans on intelligence allegedly proving Iran had taken aggressive steps against U.S. interests in the region.
Senator Chris Murphy, a member of the Foreign Relations Committee, wrote on Twitter Monday that he was "listening to Republicans twist the Iran intel to make it sound like Iran is taking unprovoked, offensive measures against the U.S. and our allies. Like it just came out of nowhere."
He added: "I've read the intel too. And let me be clear—that's not what the intel says."
The tweet came as President Donald Trump's administration gradually briefed lawmakers on what it claimed was evidence that Iran presented a heightened threat. The allegations have been used to justify the early deployment of the USS Abraham Lincoln carrier strike group to the Persian Gulf and a pullout of U.S. Embassy staff in Iraq, amid other warnings at a particularly tense time in relations between Washington and Tehran. Under mounting U.S. sanctions, Iraq has dismissed the charges.
Newsweek subscription offers >
"No one should defend the actions Iran has taken—they've been out of control for years—but dumb wars start when each party mistakenly believes that the other party's defensive or reactive actions are actually offensive and proactive," Murphy added.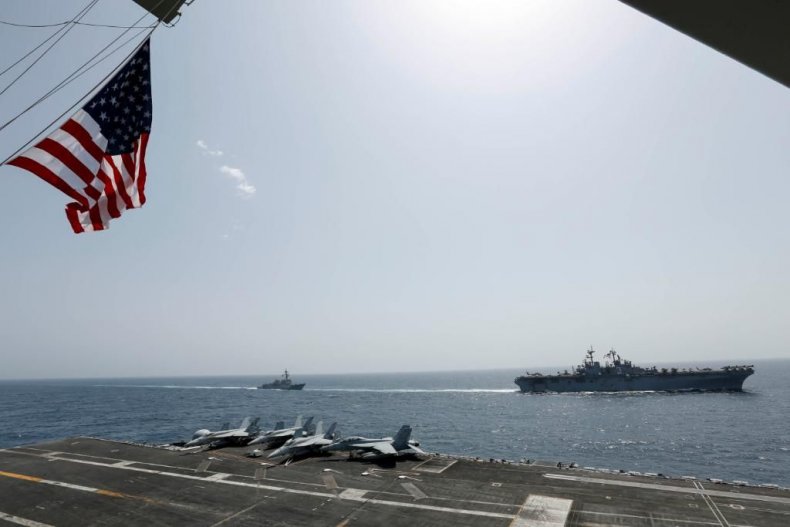 While the intelligence in question has yet to be declassified, Newsweek has confirmed that it included satellite imagery purportedly showing that Iran was positioning missiles at sea. They were reportedly hidden on small commercial sailing vessels known as dhows. Other intelligence dealt with the allegedly heightened threat of Iran-backed Shiite militias in Iraq, though at least one U.S. official told Newsweek that such a "threat stream" being leaked by the National Security Council "doesn't match up" with what the Pentagon observed.
Other lawmakers have expressed skepticism. Democratic Representative Ruben Gallego of Arizona told The Washington Post on Saturday that he saw "a lot of misinterpretation and wanting conflict coming from the administration and intelligence community."
Newsweek subscription offers >
"Intel doesn't show existential threats. Even what it shows, it doesn't show threats to U.S. interests," Gallego said. He specifically pointed to White House national security adviser John Bolton—who has long advocated for military action—and Republican Senator Tom Cotton of Arkansas—who recently suggested Iran could be defeated in "two strikes"—as those steering the U.S. toward war.
After Cotton told CNN about "the multiple and credible sources of increased threats in the Middle East and the Persian Gulf from Iran," Gallego tweeted: "I get the same intel as Cotton. He is greatly exaggerating the situation to spur us to war. Don't fall for it."
On Monday, Gallego also hit back at Republican Senator Lindsey Graham of South Carolina, who—following a briefing by Bolton—said it "is clear that" that Iran was behind a recent drone attack claimed by Yemen's Zaidi rebel group Ansar Allah, or the Houthis; was involved in yet-unclaimed attacks against oil tankers in the Gulf of Oman; and had "created threat streams against American interests in Iraq," where a rocket fell Sunday in Baghdad's heavily fortified Green Zone.
"Again, Lindsey and I get the same intel," Gallego said. "That is not what is being said. This is total information bias to draw the conclusion he wants for himself and the media."
Democratic Representative Adam Schiff of California told CBS News on Sunday that "the intelligence does show an increased threat" but accused the Trump administration of having taken "a series of steps that ratchet up tensions" leading to the current crisis.
Iranian Foreign Minister Mohammad Javad Zarif accused Trump of "economic terrorism" from the strict sanctions rolled out against the Islamic republic after the U.S. left the 2015 nuclear deal, also signed by China, the EU, France, Germany, Russia and the United Kingdom. With Europe struggling to implement the agreement in the face of U.S. "maximum pressure," Iran has threatened to start scaling down its commitments under the deal.
While Zarif on Monday received his counterpart from Oman, a country known for having acted as an intermediary between the U.S. and Iran, Trump dismissed any "false report" suggesting Washington had begun talks with Tehran. The president said that "Iran will call us if and when they are ever ready. In the meantime, their economy continues to collapse—very sad for the Iranian people!"
Senator Disputes Trump Administration's Take on Iran Moves: 'That's Not What The Intel Says' | World