Mueller's Final Trump-Russia Report Must Be Made Public, Republican and Democratic Senators Say as They Introduce Legislation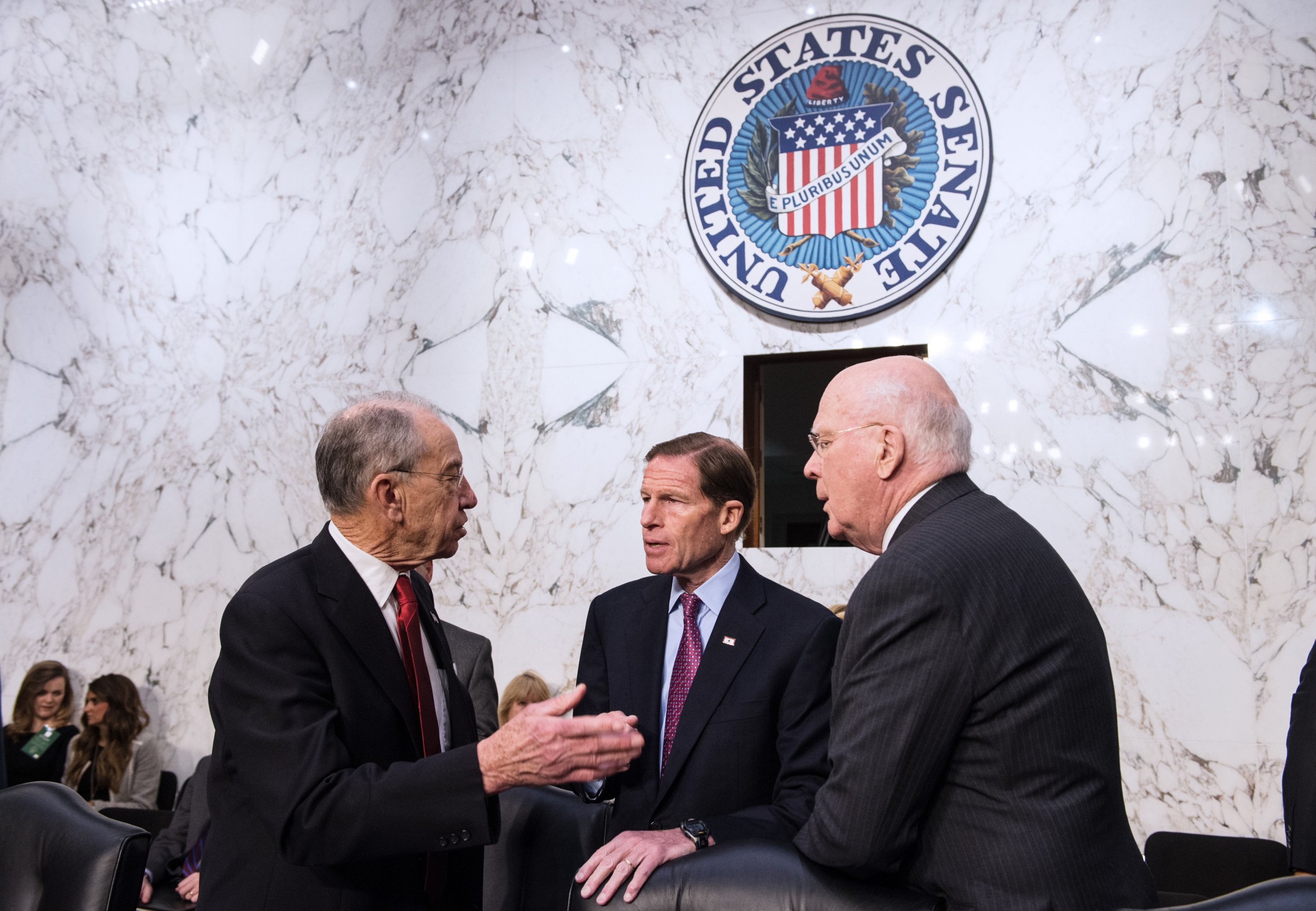 A bipartisan pair of senators from the Judiciary Committee is pushing legislation that would ensure that special counsel Robert Mueller's final report will be made public, in addition to other future reports from special counsels.
Democratic Senator Richard Blumenthal of Connecticut and GOP Senator Chuck Grassley of Iowa introduced the Special Counsel Transparency Act on Monday. It would require a special counsel's report to be submitted "directly to Congress and the public at the conclusion of an investigation, if the Special Counsel is fired or transferred, or if the Special Counsel resigns."
The intent is to protect the findings from being "sealed or selectively censored," Blumenthal said in a statement.
The bipartisan move comes after Attorney General Nominee William Barr signaled during his confirmation hearing before the Senate Judiciary Committee earlier this month that it's unclear what—if anything—he would allow from Mueller's final report to be made public. He suggested, consistent with Department of Justice guidance and regulations, that Mueller's report would be confidential and instead be summarized in a separate report by Barr, which would likely omit some information.
"Congress and the American people have a right to know how their government conducts business and spends tax dollars," Grassley said in a statement. "Special counsel investigations are no different."
Democrats have long been concerned that Trump may attempt to fire Mueller, and members of the Judiciary Committee were dissatisfied with many of Barr's answers regarding the Mueller report. Barr assured lawmakers during his testimony and in written answers provided to the committee on Monday that he would allow the Russia probe into election meddling to continue unobstructed and would release as much of the final report as possible.
"I would resign rather than follow an order to terminate the special counsel without good cause," Barr said Monday. He would not commit to obeying future subpoenas from congressional committees that would demand that the full report be provided.
"A special counsel is appointed only in very rare serious circumstances involving grave violations of public trust," Blumenthal said. "The public has a right and need to know the facts of such betrayals of public trust. Our bipartisan bill makes it the default that the American people have access to the full story, putting in context any conclusions with findings and evidence."
Similar protections regarding Mueller's final report were sought by Democratic lawmakers last year in legislation lead by Congressman Lloyd Doggett, a Democrat from Texas.
The Senate Judiciary Committee will vote to advance Barr's confirmation on Tuesday. It will then head to a final vote in the Senate, assuming the GOP majority on the committee votes in his favor.