Senegalese Migrant Wins Big in Spanish Christmas Lottery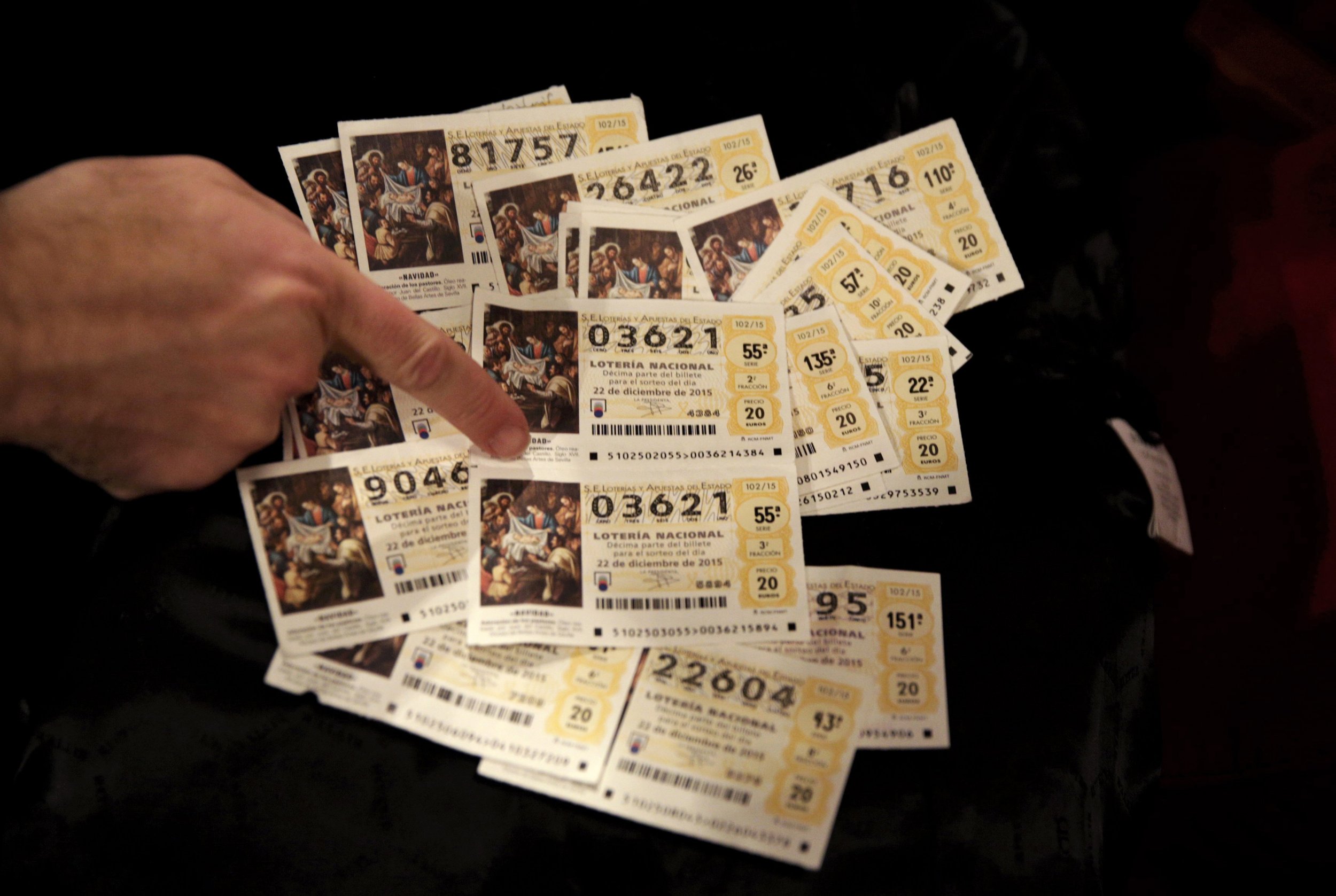 A Senegalese migrant rescued from a perilous boat journey to Spain has won around 400,000 euros ($437,600) in the country's annual Christmas lottery, the BBC reported.
The man, named Ngagne, 35, traveled to Spain from Morocco in 2007 and now lives with his wife in the southern coastal town of Roquetas de Mar. In the El Gordo lottery (which translates "as the fat one"), ticket holders from the winning town in Spain all claim a stake in the prize money. Roquetas de Mar won first prize of 640 million euros ($700 million) in Tuesday's draw, meaning that each of the 1,600 ticket holders stands to claim around 400,000 euros ($437,000).
Ngagne told Spanish newspaper La Voz de Almeria that there were 65 people on the boat in which he traveled to Spain. "I want to give thanks to Spaniards and the Spanish government for rescuing me when I was in the sea," said Ngagne, who added that he recently lost his job as a vegetable picker and that he and his wife sometimes had to survive on less than five euros ($5.47) per day.
More than one million refugees and migrants have entered Europe by sea in 2015 so far, according to the International Organization for Migration. The vast majority have entered Europe via Greece and Italy, but almost 4,000 have reached Spain.
The El Gordo lottery has taken on additional significance due to high unemployment and austerity in Spain, where the ruling People's Party won a general election on Sunday but failed to obtain the majority needed to rule independently. Unemployment in Roquetas de Mar stands at 30 percent, higher than the national average of 21 percent.