Who Can Govern Spain After its Eye-Opening Election Results?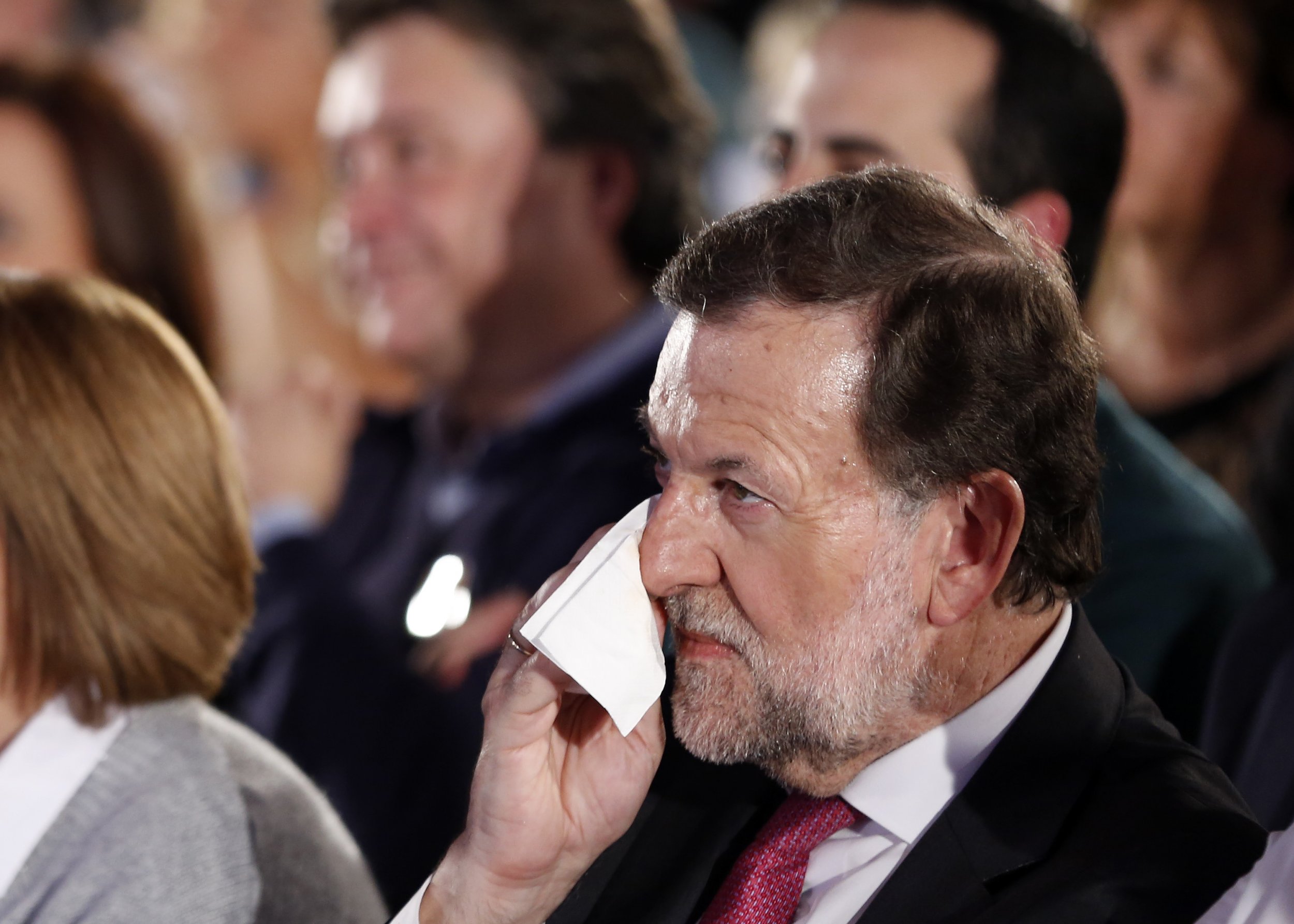 Time has passed since Spain's general election and an unexpected air of uncertainty hangs above the Moncloa Palace, where every Spanish Prime Minister has resided since 1977. In a historic twist of events, Spain's ruling, conservative Popular Party (PP) won by the smallest number of seats in modern Spain's history, and the left-wing opposition Socialist Worker's Party (PSOE) finished second. But this time both have made concessions, due to the electorate casting its votes for smaller parties. Now, neither can form a government on their own.
The culprits of Spain's new found plurality are the far-left Podemos and centre-right Ciudadanos parties, who began election day without a single Parliamentary seat and, yet, now hold a total of 109.
PP have 123 seats, PSOE have 90, Podemos have 69 and Ciudadanos have 40, but neither of the small parties have made it easy for their bigger counterparts to form an ally in order to pass the 176-majority threshold.
"At the moment everything is up in the air," says Francisco de Borja Lasheras, analyst at the European Council for Foreign Relations. "What is clear is that we will now have a system of two main parties plus two small parties, but at the moment there is no clear majority forming either way."
By January 13, King Felipe VI must meet the leaders of all parties who have made it into parliament, as they are sworn in and a speaker is then appointed. At this point a lack of majority government or coalition begs the question of what the next stages will be, up until that point.
"According to the constitution, incumbent Prime Minister Rajoy will give it a first try to form a government, as his party won the highest number of seats," Lasheras says. "If he is not able to [win] majority support, as seems likely, he will try on a plurality of votes in parliament, when lawmakers reconvene for a first vote in mid-January."
During this plurality vote, every member of parliament will publicly have a chance to cast her or his vote for Rajoy. If Rajoy wins an absolute majority of support, he forms a government.
Ciudadanos can strengthen the PP's position but is not enough on its own. If Rajoy does not win this vote, a second vote is repeated within two days and the only requirement to form a government this time is that Rajoy gets a simple majority — more votes for him than against. This is where it really matters. The parties that have not endorsed Rajoy can either abstain from voting or vote against him. If just two of the other three big parties abstain it can effectively hand him the right to govern in a minority government. "Most likely, as things stand, he will try and fail, at least on the first vote," Lasheras says.
On previous occasions, when the party with the most votes have not won an outright majority, there have been enough small parties in parliament to assist them in obtaining a majority threshold. The last time PP needed to make a pact to govern was when regionalist groups endorsed José María Aznar's government in 1996. Now regionalist and smaller parties do not have enough seats to help the PP, and thus Rajoy needs some form of backing from at least one of PSOE or Podemos in order to rule in government. Here is a look at each of the four parties, and others factor that will affect future momentum in deciding who will rule Spain.
Podemos
Conservative PP and far-left Podemos are completely at odds, with Podemos leader Pablo Iglesias saying on Monday that "the PP cannot constitute a part of the future government of our country." Yet Spain's new third party are in a difficult position, playing second fiddle to PSOE as the left-wing alternative.
"Podemos did well but still not enough seats to be the only kingmakers in any scenario," Lasheras says. "They have set a new red line for a constitutional reform and demanded that Catalonia should have a referendum. True they have a broad agreement on reversing welfare cuts as PSOE but they are at odds on a number of issues, including Catalonia."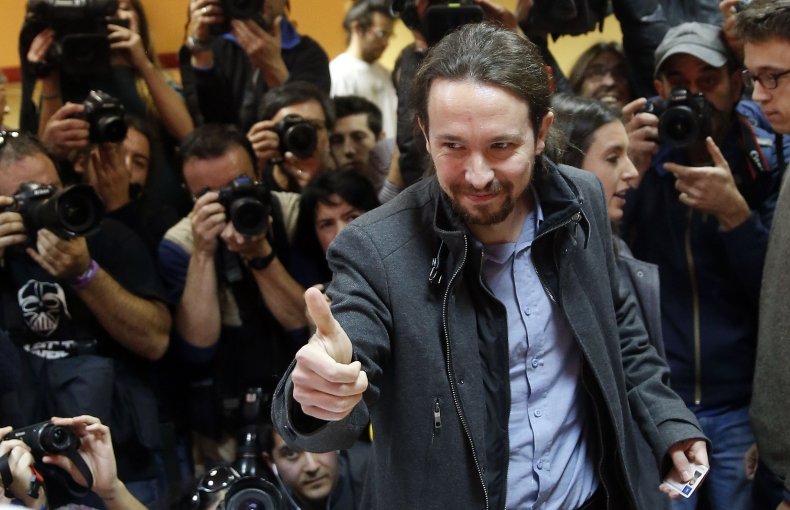 Iglesias has been clear that his party will vote against a PP government in January. "There can be no doubt—Podemos will not allow PP to govern, neither passively nor actively," Iglesias said on Monday. "Not with votes in favour and not with abstaining."
PSOE
It took until the last day of the election campaign for Rajoy to dismiss a possible grand coalition between the PP and PSOE, in the same vein as the Christian Democrats and the Social Democrats in Germany. However on Monday, PSOE leader Pedro Sánchez seemed ready to return the favour. His party's press secretary César Luena said the PSOE would vote against a government led by Rajoy and the PP in January.
However even if PSOE and Podemos can resolve their differences, mathematically they cannot form a government and would require the backing of regionalist parties.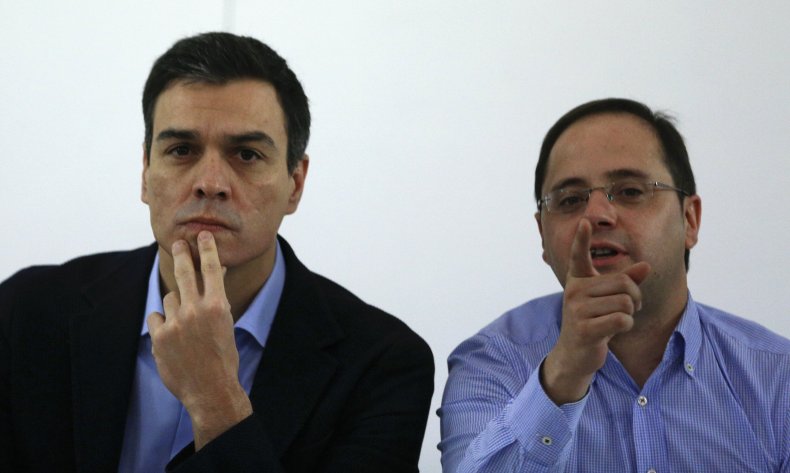 "If Rajoy fails with his bid to form a government, the chance is then for the PSOE opposition to come forward for a vote," Lasheras says. "The socialists can have a certain chance of trying this a minority government, but, amongst other issues, they find Podemos's stance on Catalonia too unpalatable to form a formal alliance."
"The PSOE are unlikely to consider a German-style grand coalition with the PP, for fear of continuing their downward electoral spiral," he adds.
Ciudadanos
"Certainly Ciudadanos have been the clearest in stating the conditions for their participation in any pact," Lasheras says. The party ruled out siding with either the PP or PSOE during their election campaign, as leader Albert Rivera has claimed it would not be right to combat corruption while siding with two parties who both face corruption scandals in their own right.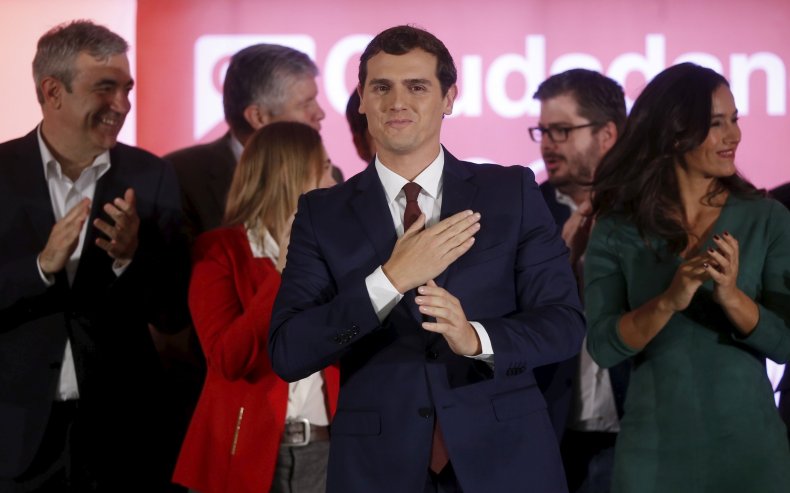 "The party has also said that they will not vote for the PP, but instead they will abstain from a vote," he adds. In light of this, if PSOE and Ciudadanos both abstain from voting in a second vote, then Rajoy stands a chance of forming a minority government.
New PP Leadership
Another possibility could be that Rajoy steps down from the leadership of his party, in favour of a more popular candidate, who the PSOE or Ciudadanos find easier to deal with. A June poll saw Rajoy as the least popular party leader in Spain, while another survey, among PP voters only, found that 50 percent of them would prefer that another candidate was leading their party.
"Some PP members may be thinking that Rajoy's deputy, Soraya Sáenz de Santamaría, is a more palatable option for other parties to deal with," Lasheras says. So far there has been little indication of Rajoy stepping down, however his deputy did outperform him in the June popularity polls both among PP voters and the general public, where she ranked only one point behind Podemos's Pablo Iglesias.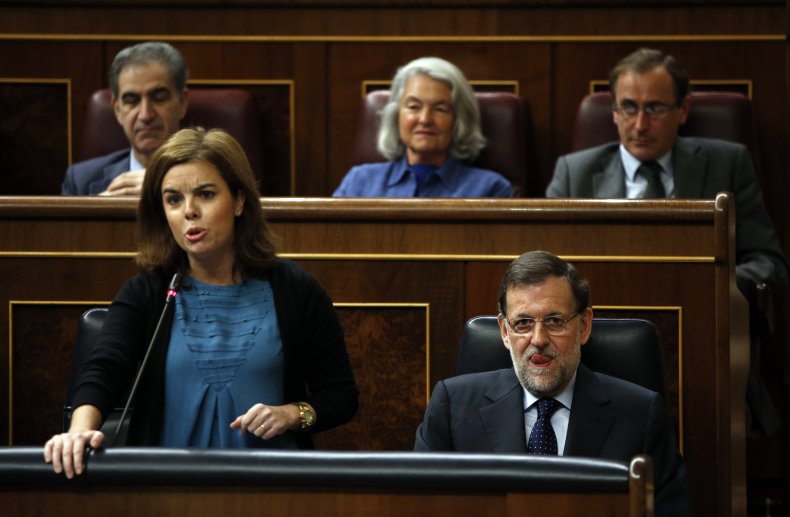 Other parties
Twenty-eight seats in parliament went to six other parties, virtually all of whom are part of the regionalist, or nationalist, political movements in either the Basque Country or Catalonia . In the past, the PP have found support, as a minority government, in these regions but once again it would neither be mathematically sufficient to just attract them, nor, according to Lasheras, would they be very open to it.
"It will be more difficult for PP to rely on Catalan support, or support from the nationalist parties, now because they have not enjoyed a good relationship with the pro-independence sides over the last few years," he says.
The PP has been at odds with Catalan independence figurehead, and acting Catalan President, Artur Mas i Gavarró since he held an "unconstitutional" referendum on independence last November. Pro-independence parties won the majority of the vote in Catalan parliament for the first time ever last September.
Meanwhile the PP have been one of the least flexible parties on devolution, where the PSOE have offered greater devolution on a scale similar to federalism, while Podemos have vowed to hold a referendum.
New elections in 2016, and the King's role
Finally, if Rajoy fails to win even simple majority-support from the elected parliamentarians in the second vote, King Felipe VI can recommend other parliamentarians to go through the same two-round process and see if they can win some form of majority support. This process continues for two months, counting from the very first vote in parliament and if there is no government when that period runs out a new general election is called.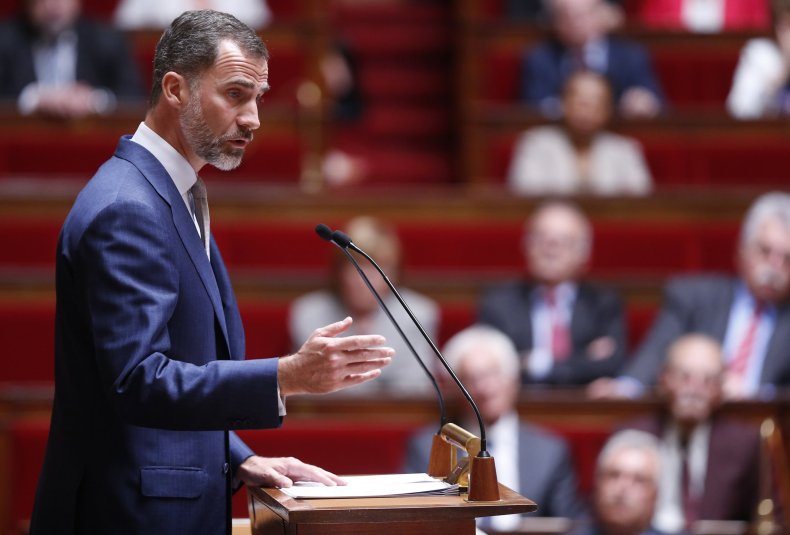 "It looks difficult for anyone to form a strong government at the moment. This is why people are talking about early elections," Lasheras says. If there is no government within those couple of months, a new general election is called in 2016.
The King's role has been ceremonial in appointing and swearing a government in, however, in recent memory King Felipe's father Don Juan Carlos I has dramatically intervened twice, though in democracy's favor. In 1975, he inherited the reins to the Spanish state from dictator Francisco Franco and opted, instead to restore democratic rule. In 1981, groups of Spanish civil guardsmen seized parliament in a bid to restore the regime. The then-King, Juan Carlos I, appeared on television in military uniform and, as commander-in-chief of the Spanish armed forces, called on them to resist and ultimately oppose the unsuccessful coup.
Whatever the outcome, in respect to forming a government, the December 2015 election has opened questions about the Spanish political system that have been lurking for a long time.
"It has been a historic vote by all accounts," Lasheras concludes. "I think the most positive part has been that it brings, to the Spanish system, this very pluralistic side of Spanish society. After the anti-austerity indignados protests of 2011, and the intensifying discussion from Catalonia and the nationalists—we now see that the system of Spanish political veterans like Rajoy and Zapatero... concentrated around two main parties, is on the way out," Lasheras says.
José Luis Rodríguez Zapatero was Spain's socialist prime minist er who served for two terms in office until 2011. Both Both Zapatero and Rajoy have since become symbols of Spain's career politicians, for better or for worse and during the leadership of both, Spain's two main parties have endured damaging corruption scandals.
"What we have seen is that Spain is trying to take a step forward from that," Lasheras says. "It is still only half a step, though, because no new party looks strong enough at the moment to lead the way alone."
One thing is certain, the aftermath of this election will force Spain's politicians to grapple with the country's numerous and diverse agendas like no modern election has before.