Chicago Could Become the 51st State Under Republican Proposal to Split From Illinois Over Liberal Policies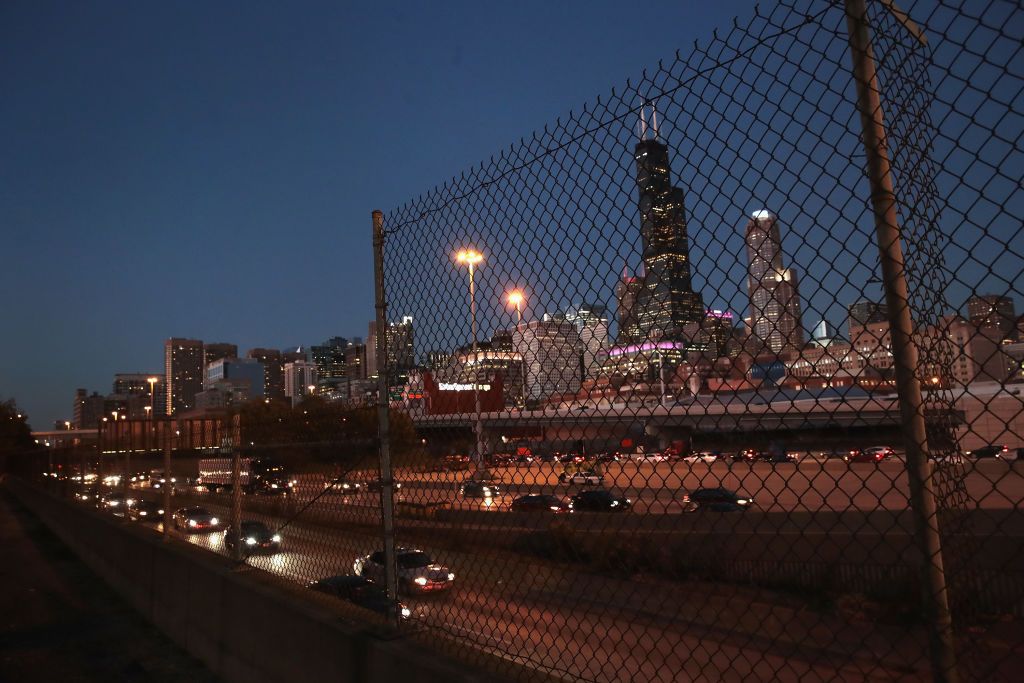 Illinois Republicans recently proposed a bill that would separate the city of Chicago from the rest of the state, a move likely to incite urban versus rural infighting rather than create a 51st state.
Illinois Representatives C.D. Davidsmeyer and Brad Halbrook stand behind the February bill, which would separate the overwhelmingly Democratic city of Chicago from the state of Illinois. The legislation, they said, was rooted in "frustration" with liberal policies. The GOP bill, which critics call "bitter," while unlikely to pass, seeks to separate downstate rural economic policies from what conservatives say are pro-immigration, anti-business policies that keep everyone outside of the country's third-largest city from competing against neighboring states.
The bill urging the U.S. Congress to set Chicago aside as the country's 51st U.S. state comes amid President Donald Trump's "sanctuary city" threats and a widening divide between rural and urban residents.
"It's more of a frustration of the policies than the true belief that Chicago and Illinois would be better off as separate states," Davidsmeyer, of Illinois's House District 100, told The State Journal-Register. "I don't believe that Chicago and the state of Illinois should be separated. Our relationship is mutually beneficial."
Davidsmeyer, who has led the House GOP's charge against welfare benefits for undocumented immigrants, added that it's past the time for Chicago to recognize how its liberal policies affect rural Illinois businesses.
"The reality is, the city of Chicago is competing with New York City and L.A. and San Francisco, and [downstate is] competing against rural Indiana and rural Missouri," he said. "The policies that come down from Chicago are actually pushing our economic opportunity away."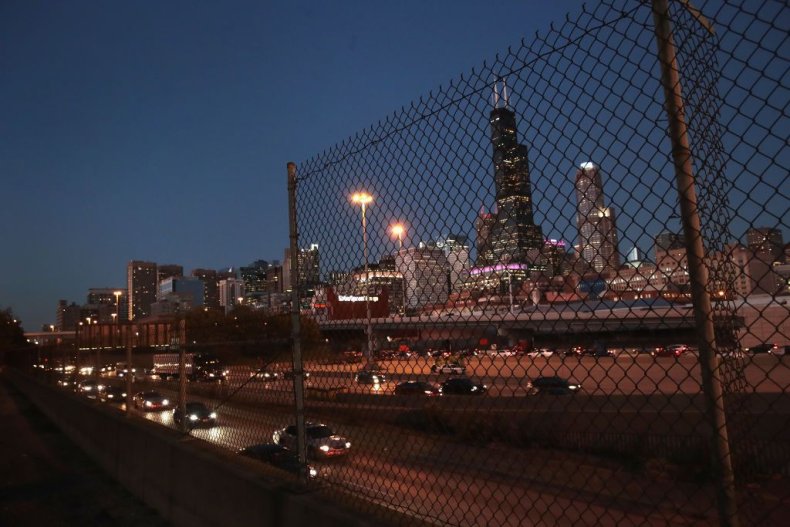 Illinois Democratic legislators, including Governor J.B. Pritzker, have pushed back against a wide range of policies from Republican predecessors. Illinois Democrats and Republicans are engaged in ongoing rifts ranging from local "right-to-work" zones to providing health care coverage and student financial aid to all children, regardless of legal or illegal immigration status. Second Amendment gun rights and abortion debates have also widened the divide between Chicago's 2.7 million residents and the rest of the rural state.
Halbrook first introduced the Chicago separation proposal more than two months ago and co-sponsored a similar piece of failed legislation last year.
"Our traditional family values seem to be under attack at every angle," Halbrook told The State Journal-Register. "We are trying to drive the discussion to get people at the table to say these are not our values down here. When you have a large population center that seems to control the agenda for the rest of the state, it just kind of creates some issues. The Constitution gives us a pathway, so we'll see what happens," he said.
Rural versus urban divides continue to widen across the country, particularly in states with powerful urban centers but vast rural areas, such as New York, Texas and California. A 2018 Pew Research Center study found racial and ethnic differences extend to politics, with urban areas becoming increasingly Democratic and rural areas increasingly Republican. The Pew data showed nearly two-thirds of urban areas identified as Democrat or leaning Democratic, and 54 percent of rural residents leaning right.
The idea of Chicago and Illinois splitting up is not new. In 2017, Democratic gubernatorial candidate Robert Marshall suggested dissolving the state of Illinois and breaking it up into three parts: Chicago, the Chicago suburbs and the rest of the state. Also in 2017, Chicago Tribune columnist John Kass floated the idea of breaking up Illinois and giving it to the surrounding state of Indiana, Wisconsin, Iowa, Kentucky and Missouri in a column titled, "What to Do With a Broken Illinois: Dissolve the Land of Lincoln."
John Jackson, who co-wrote a rural versus urban divide paper for the Paul Simon Public Policy Instituate at Southern Illinois University, told The Associated Press he hoped Democrats and Republicans could get together and not continue to offer such extreme, divided measures.
"We ought to have leaders who get together and coalesce for the good of the state," Jackson told the AP Sunday. "The idea of this being a total zero-sum kind of game, that mentality 'you win, I've got to lose,' seems to be the mentality many have. That's just not the case. The state needs to prosper together."
As Newsweek reported Friday, one Illinois Democrat, Representative Danny Davis, is fighting back against what he see's as President DonaldTrump's "vindictive" sanctuary city policy, which he said was "most unfortunate in terms of a way to treat human beings."