Sephiroth from 'Final Fantasy VII' to Join 'Smash Ultimate' in December
Nintendo didn't keep Super Smash Bros. Ultimate fans waiting long. The first trailer of the 2020 Game Awards main show was the reveal of the latest DLC character for NIntendo's premiere fighting game.
In the trailer, the Super Smash Bros. Ultimate roster is busy fighting the big boss when it's struck down by Sephiroth, the one-winged angel from Final Fantasy VII himself.
Nintendo confirmed in the trailer that Sephiroth will join Super Smash Bros. Ultimate in December 2020. No hard release date was given, but with only a few short weeks to go gamers will have a new fighter to play as before the new year.
Check out the trailer below.
Super Smash Bros. Ultimate released for Nintendo Switch back in December 2019 with the largest roster of any of the game's previous installments. Bolstering over 60 characters, Super Smash Bros. Ultimate has a character from every genre of game across video game history.
Gamers were re-introduced to Sephiroth when Square Enix released Final Fantasy VII Remake earlier this year. Sephiroth is the second character from the Final Fantasy franchise to join Super Smash Bros. Ultimate, joining Cloud.
The villain is also the third representative from Square Enix joining the aforementioned Cloud and Dragon Quest's Hero.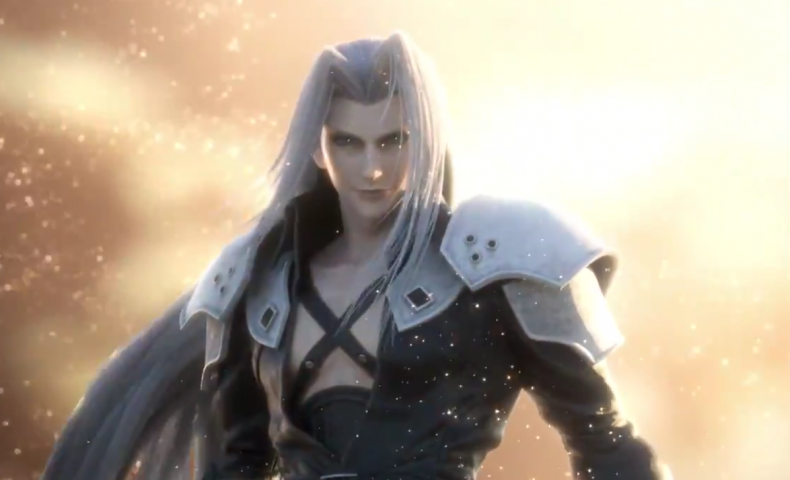 After its initial release, Super Smash Bros. Ultimate has had a number of DLC fighters added. Piranha Plant was the first, which was offered for free to those who bought the game early.
However, more fighters would come in Fighters Pass 1. These fighters included: Joker from Persona 5, Hero from the Dragon Quest series, Banjo & Kazooie, Terry Bogard from King of Fighters, and Byleth from Fire Emblem: Three Houses.
Shortly before the final DLC character was revealed, Nintendo announced Fighters Pass 2 with six more characters joining the fight. Min Min from ARMS! and Minecraft Steve were the first two fighters of this new pack of DLC characters, and now Sephiroth is the third.
Keep your eyes peeled for announcements from Nintendo about when the hard release date will be, and likely a special demo from series producer Masahiro Sakurai.
Players should also expect a new stage, music and possible new Mii Fighter costumes to join Sephiroth when it's released sometime in December.
Super Smash Bros. Ultimate is available now for Nintendo Switch.
What do you think of Sephiroth joining Super Smash Bros. Ultimate? Let us know in the comments section.