Next 'Smash Ultimate' DLC Character to Be Announced at The Game Awards 2020
UPDATE: Sephiroth from Final Fantasy VII is the new character coming to Super Smash Bros. Ultimate.
Original Story
The next DLC character for Nintendo's top fighting game, Super Smash Bros. Ultimate, will be announced during Thursday's The Game Awards.
Nintendo confirmed the announcement on Thursday morning via its social media accounts, saying, "A new Super Smash Bros Ultimate fighter will be revealed tonight at The Game Awards! Tune in to the show, beginning at 4pm PT, to be ready for the reveal!"
Various game studios and companies have confirmed that they'll be showing new game trailers during this year's Game Awards. Producer Geoff Keighley said on Reddit recently that fans should expect about a dozen premieres that have yet to even be announced.
Former Nintendo of America president Reggie Fils-Aime has been confirmed to appear during the awards show, so it's no surprise that Nintendo would have its own premiere. Last year, Nintendo premiered Bravely Default II during the show, and in 2018 the company revealed that Joker from Persona 5 would be the first DLC character in Super Smash Bros. Ultimate.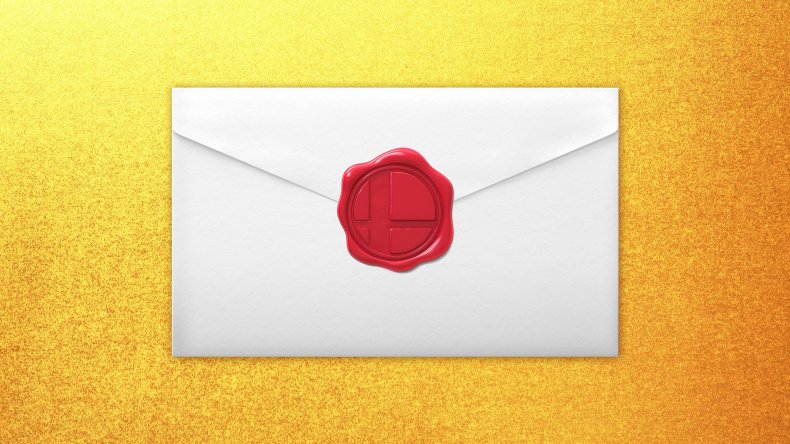 So, who should we expect to be the next DLC character in Super Smash Bros. Ultimate? The possibilities are practically endless for series producer Masahiro Sakurai, but there could be some clues out there—or at least patterns to observe—that may give us an idea.
First, there's the possibility that we may see a new fighter from the Pokémon franchise. Incineroar, from Pokémon Sun and Moon, was already added to the roster with the release of Super Smash Bros. Ultimate; but, this wouldn't be the first Smash game to have two new representatives from the Pokémon franchise.
With Pokémon celebrating its 25th anniversary in 2021, we could see the reveal of a Pokémon from Sword and Shield, like Cinderace or Toxtricity, before it's officially released as a DLC in the new year.
Super Smash Bros. Ultimate has seven DLC characters so far that have been broken up into two groups. The first group was the Fighters Pass, which included Joker, Hero from Dragon Quest, Banjo & Kazooie, Terry Bogard from King of Fighters and Byleth from Fire Emblem. The second group, Fighters Pass 2, currently only has Min Min from ARMS! and Minecraft Steve, with four more characters yet to be revealed.
Super Smash Bros. Ultimate is a celebration of gaming from all companies, and that includes Nintendo's competition in Xbox and PlayStation. Banjo & Kazooie represent Xbox, who owns the property even though the characters are a big part of Nintendo history. So, it could be possible that we can see a representative from PlayStation. With the recent resurgence of Crash Bandicoot, here's hoping that marsupial makes an appearance in Smash.
Who do you think will be the next DLC character in Super Smash Bros. Ultimate? Let us know your guesses in the comments section.