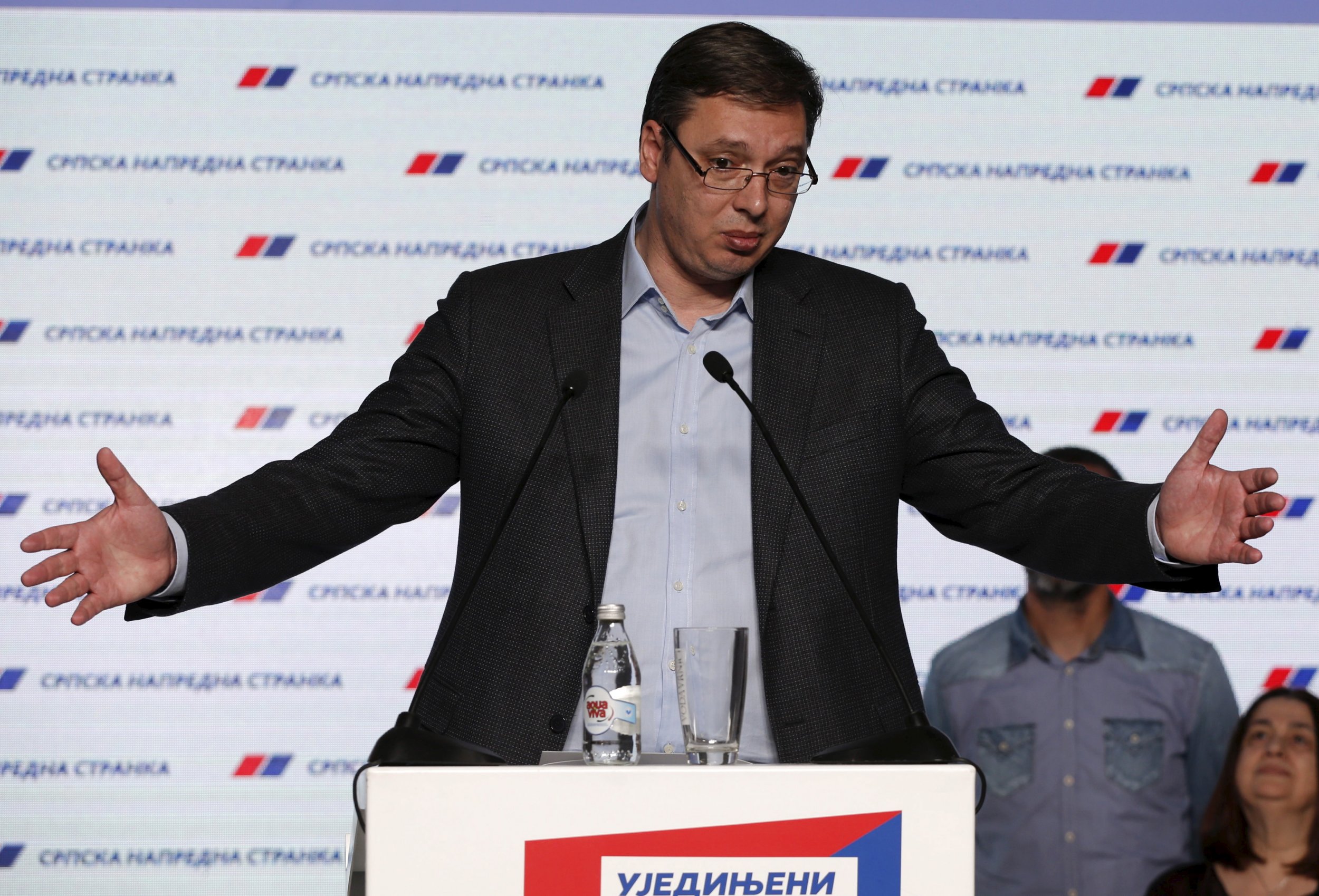 The European Union has intervened in an attempt to defuse a row between Kosovar Albanians and Serbians, that threatens to reignite tensions in the region.
European Council President Donald Tusk and the EU's foreign affairs chief Federica Mogherini have summoned key leaders from both countries to Brussels for talks Tuesday.
Serbian Prime Minister Aleksandar Vučić and President Tomislav Nikolić will meet with Kosovo counterparts President Hashim Thaçi and PM Isa Mustafa, in the bid to normalize relations.
Following the opening of a new rail line between the Serbian capital, Belgrade, and the town of Mitrovica in Kosovo last week, a passenger train departed decorated in Serbian national colours and emblazoned with slogans including "Kosovo is Serbia."
Kosovo saw this as a provocation and dispatched an armed police unit to the border, while Serbia's Vučić ordered the train to halt, believing Kosovars were planning to blow it up.
Kosovo's police strongly denied the accusation and said they had checked the line for explosives.
The fallout led the Kosovar government to accuse Serbia of attempting to annex its majority-serb northern region, while Serbia threatened to send troops to protect its people in the country.
"The developments over the past days underline the need for increased commitment and engagement by the two sides through the dialogue," Mogherini's office said, according to Politico.
"Progress in the normalization of relations between Kosovo and Serbia remains of paramount importance for both sides, for the European Union, and the Western Balkans as a whole."