Serena Williams Hints at Acting Career After Retirement
Serena Williams has conquered the sporting world, but now she's retired, she's looking for a new challenge—and the open-minded star says she's keen to do more acting.
The 23-time Grand Slam champion officially announced her retirement from tennis in September 2022, but as part of a new ad campaign she's combining golf and acting.
Williams will star in an upcoming Caddyshack-inspired Super Bowl ad for Michelob ULTRA. The sporting legend spoke to Newsweek about making the ad, and about what's to come in the next stage of her life.
'My Schedule Is Open'
Williams is co-starring in a new Super Bowl ad alongside a number of other sporting icons, and Succession star Brian Cox. The premise of the ad sees Williams and Cox battle it out around the course, with Williams coolly getting the upper-hand, with the help of the rowdy spectators.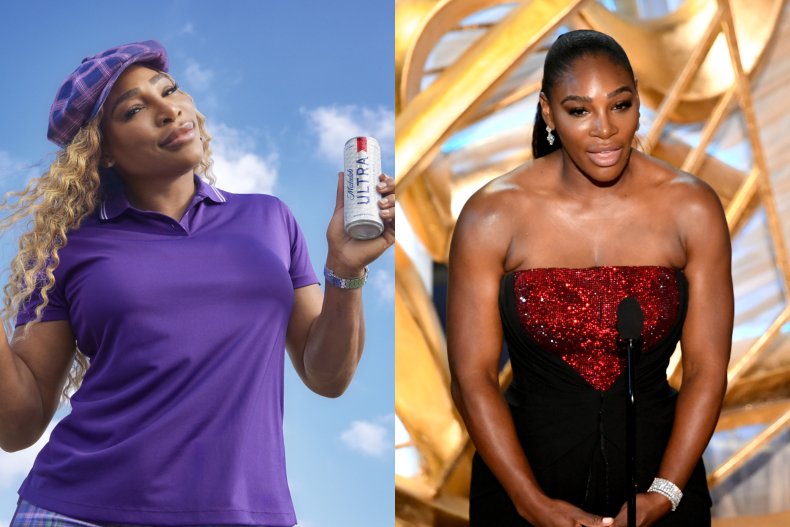 "It was definitely a fun thing to do and being on set was really fun and cool and getting to work with everyone who was in the spot," Williams told Newsweek.
The likes of Tony Romo, Jimmy Butler, Alex Morgan, Nneka Ogwumike and Canelo Alvarez are seen at the "New Members Day" in the ad, alongside Williams.
It's the third year that Williams has been involved with the Michelob Super Bowl ad. Add to that her various cameo appearances in TV and movies over the years, and could Williams make acting a full-time gig?
"That would be fun. It would be unforeseen but I'm open and I'm pretty free now. My schedule is open - I don't have a lot of time on my hands but I could make it," she said.
Williams and sister Venus were executive producers on the Oscar-winning movie King Richard, a biopic about their father, but Serena has also made plenty of appearances in front of the camera.
She's appeared in movies Pixels, 7 Days in Hell, Ocean's Eight and most recently Glass Onion: A Knives Out Mystery. She's also been in episodes of My Wife and Kids, Law & Order, ER and Drop Dead Diva. The Williams sisters have voiced their own characters in The Simpsons, and Serena will also voice a character in the upcoming kid's film PAW Patrol: The Mighty Movie.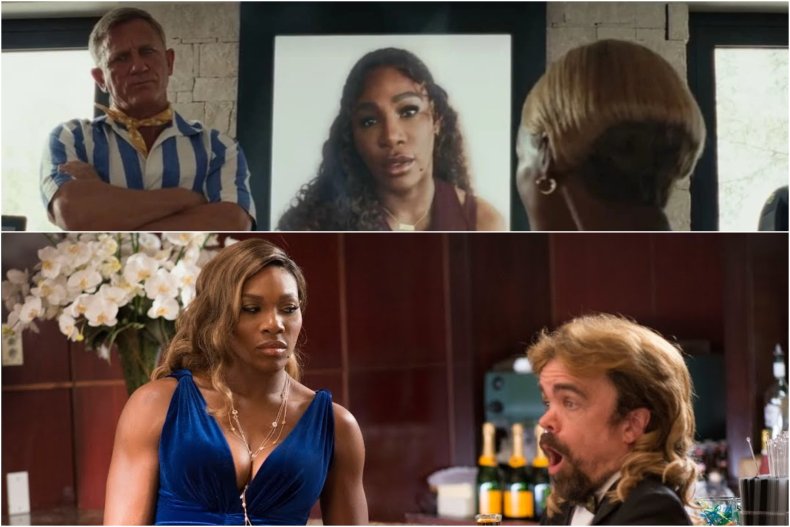 It appears if Williams does decide to make the leap to acting, she wouldn't be short of offers considering her already impressive resume.
Within the new Michelob ULTRA ad, Williams must convincingly portray a golfing pro in her competition with Cox. If acting doesn't take off, golf might be the way to go.
"I thought about it recently and thought, 'you know what, I am taking up golf, that's it I'm going to do it.'" Williams continued: "I am not looking to be the best at it but I am going to enjoy it and have fun in it. I just want to do something different."
Williams also discussed her retirement from professional sport with Newsweek, explaining that it actually felt like a "relief" to step away from tennis after so many years.