How the Spanish Press Reacted to Sergio Garcia Winning Masters 2017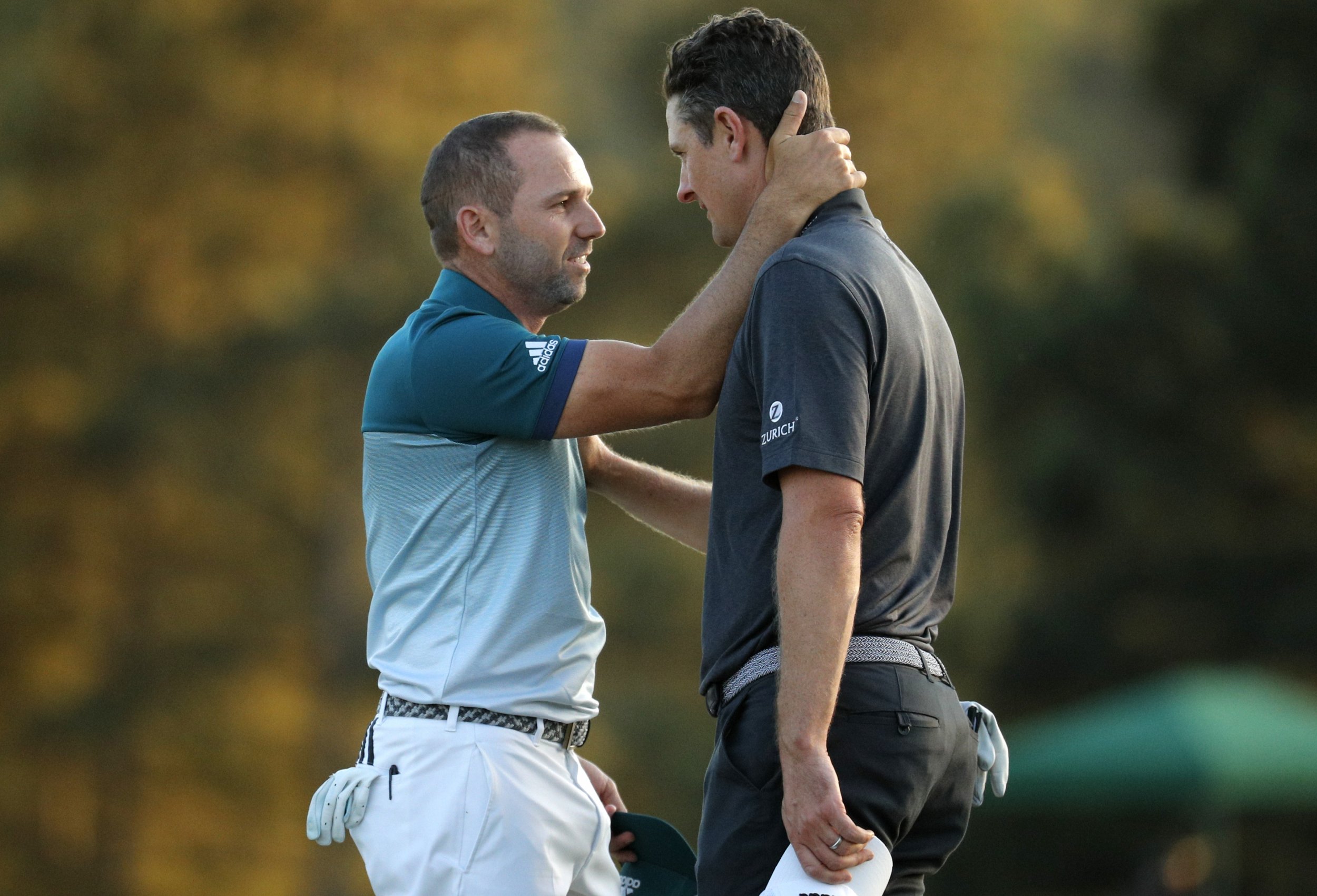 Spain celebrated on Sunday night, as its most potent golfer of the 21st century, Sergio García, belatedly won his first major tournament at The Masters 2017.
García, 37, had endured painful near misses over more than two decades of playing in major championships, but he broke the voodoo with a sudden-death playoff victory over England's Justin Rose at the 18th hole.
Here is how the Spanish press reacted to the news.
"The fight between the two Europeans, the Spaniard and the Englishman, magnified one of the most evenly matched Masters of recent times.
"Blow by blow, birdie by birdie, until we were out of breath. Nothing was given away, nothing taken for granted. After each mistake they came back more determined. After each success, they steeled themselves against failure."
"In the final battle, he [García] overcame all of his generation. Rose, the Olympic champion who provided most resistance, but also [Adam] Scott and [Rickie] Fowler. All the boys he dominated when he was young and who passed him through the century.
"The climax was loaded with symbolism. In the first hole of the tiebreak, Rose failed. Sergio was an automaton and ended with a birdie."
"With the flight of the ball more unpredictable than ever, García remained firm from tee to green, his best asset on a golf course. That was not new for him, but where he really made a jump in quality was with the putter, infallible throughout the tournament.
"It was a hurricane, repeated on the Saturday when García has historically sunk. But this García did not."