Seth Rich Conspiracy Theory Was Planted by Russian Intel Before Being Championed by Fox News' Sean Hannity: Report
The Seth Rich conspiracy theory, promoted by a since retracted article by Fox News and the network's popular right-wing host Sean Hannity, originally stemmed from a phony "bulletin" circulated by Russian intelligence, an investigative report by Yahoo News has found.
Rich, who worked for the DNC in a relatively junior role, was murdered two years ago, shortly before the 2016 Democratic National Convention when Hillary Clinton was officially confirmed as her party's presidential nomination. Prosecutors believed almost immediately – and still believe – that the killing of the 27-year-old was due to a robbery gone bad. Numerous armed robberies on the same street had been reported to police in the months leading up to the incident.
Deborah Sines, the U.S. federal prosecutor who was previously in charge of Rich's case, told Yahoo News the Russian foreign intelligence service (known as SVR) circulated a "bulletin" designed to look like a real intelligence report that falsely claimed Rich was an FBI informant. The document stated Rich was headed to inform the FBI about crimes involving Hillary Clinton on the night of his death, and was killed by a squad of assassins working for the former secretary of state. In reality, Rich was heading home late at night after a few drinks with colleagues.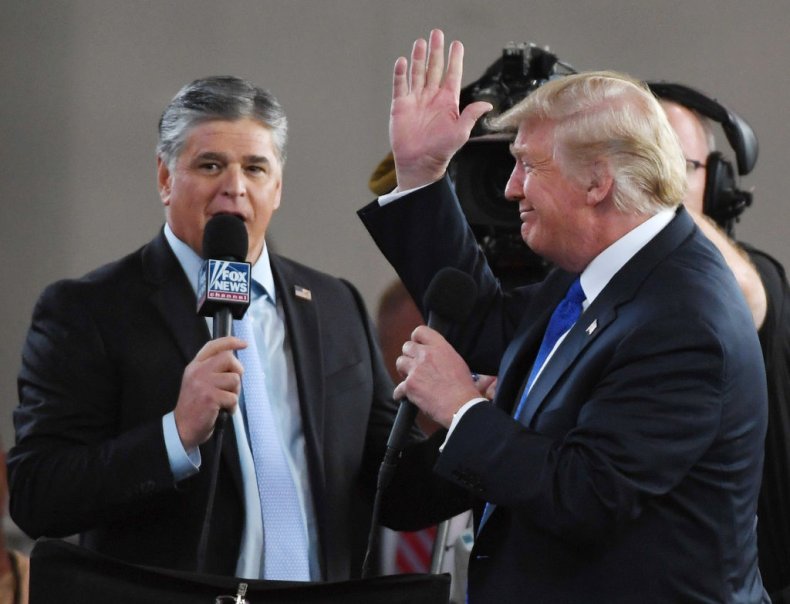 "To me, having a foreign intelligence agency set up one of my decedents with lies and planting false stories, to me that's pretty outrageous," Sines, who retired last year, said. "Maybe other people don't think it's that outrageous. I did ... once it became clear to me that this was coming from the SVR, then that triggers a lot of very serious [questions about] 'What do I do with this?'"
Despite the murky origins of the conspiracy theory, it quickly spread online, buoyed by prominent conspiracy theorists and a host of Russian twitter accounts linked to the infamous Internet Research Agency (IRA). The IRA – dubbed the Russian troll farm – was a key avenue that the Russian government used to influence the 2016 presidential election in favor of President Donald Trump, according to special counsel Robert Mueller's final report. WikiLeaks founder Julian Asssange also suggested that Rich was the source of leaked DNC emails that negatively represented the party and Clinton. Mueller found that claim to be entirely inaccurate, as the leaked emails were hacked by Russian agents.
Although the FBI long knew that the claims were incorrect, and Rich's family also attempted push back against the conspiracy, it continued to spread. In May of 2017, about 10 months after Rich had died, Fox News posted a sensational story claiming that sources within the FBI had said Rich was in contact with WikiLeaks prior to his death.
Sean Hannity touted the story on his popular evening program, saying it "might expose the single biggest fraud, lies, perpetrated on the American people by the media and the Democrats in our history." He argued: "If Seth was Wiki source, no Trump/Russia collusion."
Former GOP member of Congress Newt Gingrich, who contributes regularly to Newsweek and Fox News, also trumpeted the claims in an appearance on the network. "We have this very strange story now of this young man who worked for the Democratic National Committee, who apparently was assassinated at 4 in the morning, having given WikiLeaks something like 53,000 emails and 17,000 attachments."
But Fox News later pulled the story, as the key sources for the story collapsed. The Rich family is currently pursuing a lawsuit against the network for defamation of their deceased son.
"On May 16, a story was posted on the Fox News website on the investigation into the 2016 murder of DNC Staffer Seth Rich. The article was not initially subjected to the high degree of editorial scrutiny we require for all our reporting," the network said in an official statement on May 23, 2017. "Upon appropriate review, the article was found not to meet those standards and has since been removed."
Sines told Yahoo News that the Fox News story was "complete fabrication," as there was "no connection between Seth and WikiLeaks. And there was no evidence on his work computer of him downloading and disseminating things from the DNC."