Who Is Seth Rich? Fox News Lawsuit Brings Murder Back Into Spotlight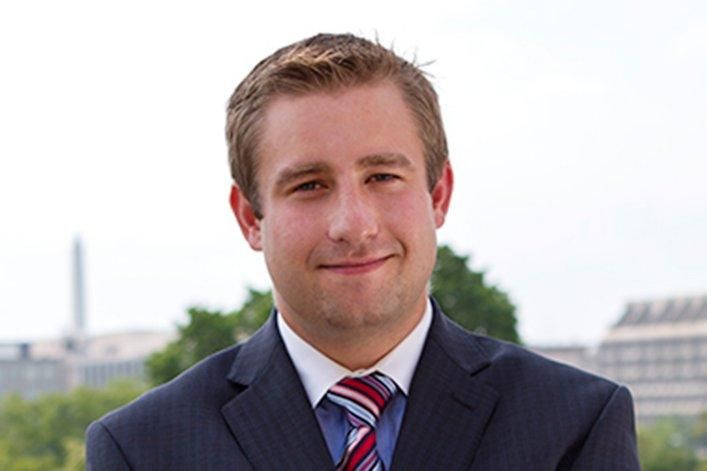 A lawsuit filed Tuesday against cable news network Fox News has once again turned the public's eye toward Seth Rich, the former Democratic National Committee staffer who was murdered almost 13 months ago and has become a lightning rod for conspiracy theorists.
Rich's death in the early hours of July 10, 2016, is being investigated as a murder, and his killing has since led to unsubstantiated claims and theories that the 27-year-old was the leaker responsible for funneling DNC emails to WikiLeaks, which publishes government secrets. The murder took place in Washington, D.C., just weeks before the DNC was scheduled to hold its national convention in Philadelphia to nominate Hillary Clinton for president.
Rich was walking home from a bar, and police have said they believe the killing was the result of a botched robbery. Rich still had his credit cards, wallet and phone on his person when he was found.
Ever since, conspiracy theorists have blamed the DNC, Clinton and others for Rich's murder. All of these claims have been unsubstantiated, but their continued circulation has led the Rich family to condemn the theories, as they deal with the death of their family member.
The crux of the new lawsuit stems from investigator Rod Wheeler believing that Fox News and the Trump administration attempted to use him in an effort to divert attention from alleged links between the Trump campaign and the Russian government, NPR reported Monday.
He claims in the suit that a Dallas-based investor named Ed Butowsky, a supporter of President Donald Trump, had hired him to investigate Rich's murder and that a Fox News article in May used false quotes that were attributed to Wheeler.
That report, which was later retracted by Fox—but not before it was referenced and discussed during many on-air segments—claimed the FBI was investigating Rich's murder and that a forensic examination of Rich's computer showed he had contacted Gavin MacFadyen, who was considered a mentor to WikiLeaks founder Julian Assange. The report cited a federal investigator who also stated that before May 21, 2016, Rich had transferred more than 44,000 emails and 17,000 attachments from more than a year's worth of DNC emails to MacFadyen.
WikiLeaks later released the same amount of emails and attachments on July 22, three days before the DNC's convention began.
Newsweek reported in May that the FBI was not investigating Rich's murder.
Wheeler says he and Butowsky also attended a meeting at the White House in April with then–press secretary Sean Spicer, who confirmed the sit-down occurred, to discuss the Fox News story.
Text messages sent by Butowsky to Wheeler also assert that Trump himself had reviewed the Fox story and wanted it to be published. Butowsky claims he was joking, while Fox News President Jay Wallace said in a statement that the accusation is "completely erroneous."
White House press secretary Sarah Huckabee Sanders also denied Tuesday that the president had any knowledge of the Fox News story, but she added that she was "not sure" if Trump believed Rich had leaked to WikiLeaks.