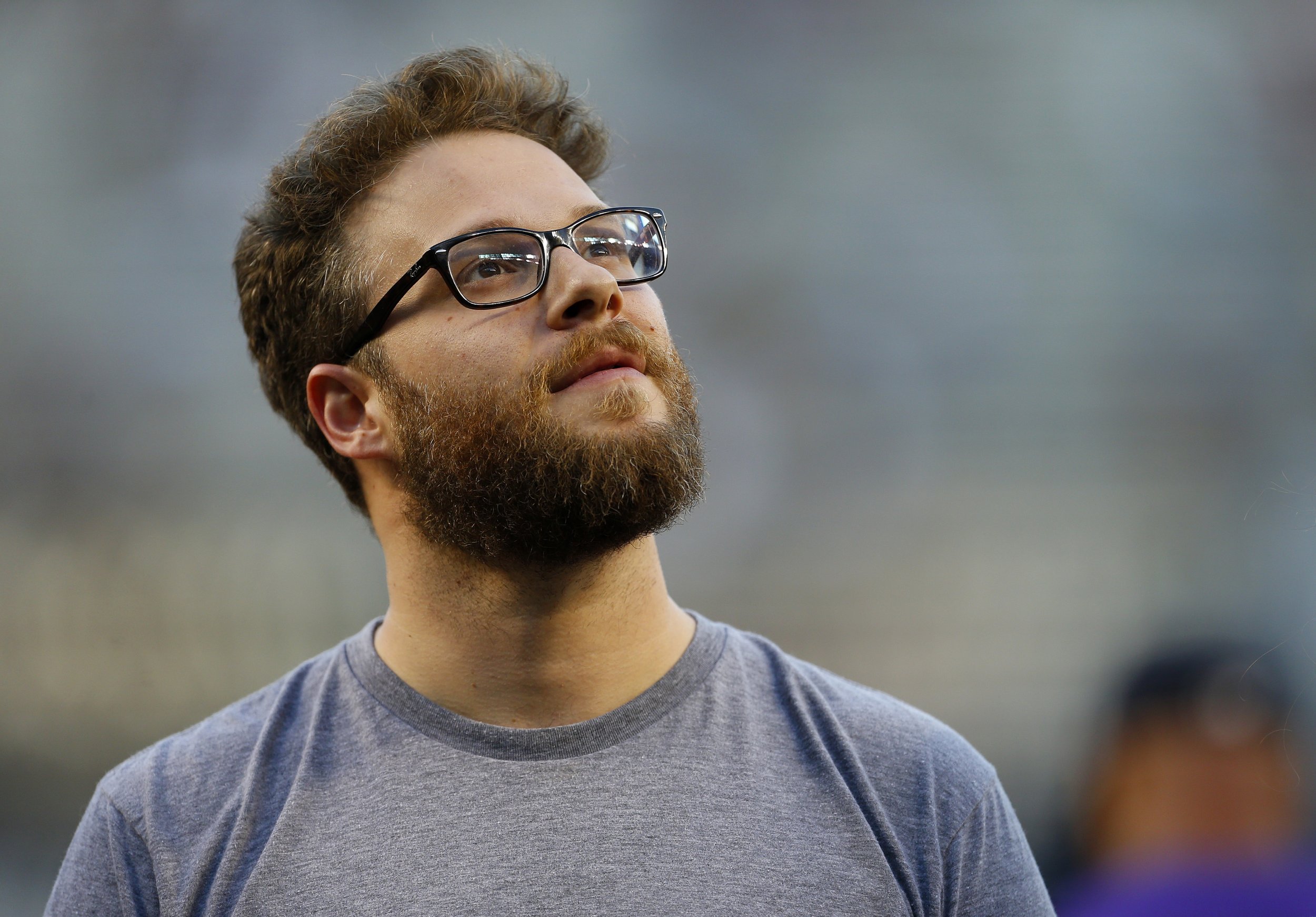 Twitter users are appealing to Canadian actor Seth Rogen to release messages showing a private chat with the platform's CEO Jack Dorsey on the topic of white supremacists.
The San Francisco, California-based social network has previously faced criticism for dishing out blue "verification" ticks to a slew of controversial figures, some linked to the so-called alt-right movement in the U.S. which espouses a political ideology that is centered around white nationalism. In recent months, Twitter has promised to ramp up efforts to remove the badges from some profiles.
Outspoken Rogen, well-known for his comedic performances in Superbad and Knocked Up, disagrees that there is enough being done by Dorsey, the platform's founder and current chief executive.
And this week, the actor claimed to have the proof. "I've been DMing with @jack about his bizarre need to verify white supremacists on his platform for the last 8 months or so, and after all the exchanges, I've reached a conclusion: the dude simply does not seem to give a fuck," he tweeted on Tuesday.
In November last year, Twitter conducted a major "purge," removing verification from the accounts of alt-right ringleader Richard Spencer, Charlottesville rally organizer Jason Kessler and others. The site had opened verification appeals in 2016, letting anyone apply, but has since closed off the process.
Also in November, Twitter announced new updates to its rules around "abuse and hateful conduct and reserved the right to suspend accounts for abusive activity "both on and off the platform." In an FAQ page the site said verification could be removed "at any time" if its rules were broken.
On December 18, it elaborated further. "If an account's profile information includes a violent threat or multiple slurs, epithets, racist or sexist tropes, incites fear, or reduces someone to less than human, it will be permanently suspended," Twitter pledged, while promising tougher enforcement.
In the wake of the changes, far-right commentators or bloggers accused the website of censorship.
Dorsey himself appeared to acknowledge being at fault earlier this year, admitting he had not reacted quickly enough to online abuse, bot accounts and murky propaganda in recent years.
"We aren't proud of how people have taken advantage of our service, or our inability to address it fast enough," the CEO tweeted to his 4.2 million followers in March. "While working to fix it, we've been accused of apathy, censorship, political bias, and optimizing for our business and share price instead of the concerns of society. This is not who we are, or who we ever want to be."
Several high-profile white nationalists still use the website, albeit now without the validation often that is often associated with verification. Others have moved to alternative platforms, such as Gab.
Welsh author Jon Ronson on Tuesday voiced support of Rogen, who is no stranger to using Twitter's direct messaging feature to troll political figures and later post the results online for the world to see.
"Between this and @jack's inability to deal with abuse/death threats and the such… I remember the Twitter leadership calling themselves 'the free speech wing of the free speech party,'" Ronson wrote.
"That sounds good, but really they're children who don't know what the fuck they've unleashed. I wonder if they ever think about the massive, dangerous, horrific polarization spreading across the world, and the human rights abuses, and wonder: 'Fuck, was any of this our fault?'"
Twitter did not immediately respond to a request for comment.