Seth Rollins Defeats Brock Lesnar to Win Universal Championship at WrestleMania 35
Seth Rollins defeated Brock Lesnar to become the new Universal Champion at WrestleMania 35.
In a surprise opening match, Lesnar's advocate Paul Heyman came out and said that if Brock Lesnar wasn't going on last he wasn't going to wait all night. So Heyman announced that the Universal Championship match would go on first.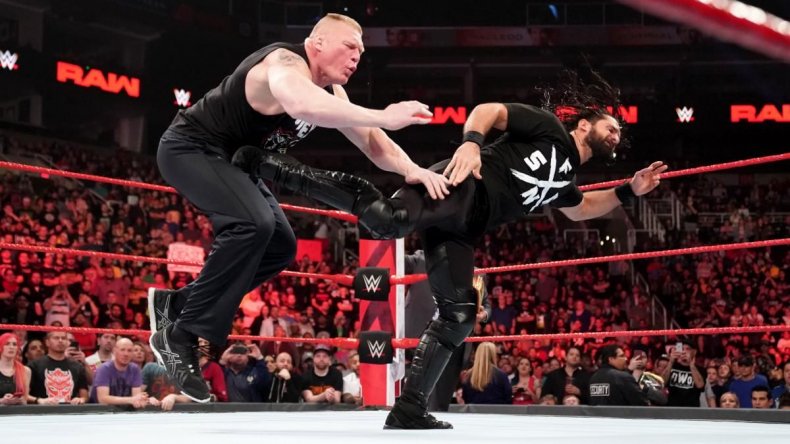 Heyman tweeted a cryptic message earlier in the day that said he and Lesnar had a message that would change WrestleMania for everyone and this is what he meant.
Before the bell, Lesnar went after The Architect hitting Rollins with an F-5 on the outside and tossed the former WWE Champion around the ring. However, when the bell finally rang Seth pushed Brock into the referee who would roll out of the ring giving Rollins a chance to hit the low blow.
Seth would hit Brock with three consecutive Stomps and then finally pinned Lesnar.
Lesnar lost the Universal Championship at Summerslam 2018 to Roman Reigns, but won it at the Crown Jewel pay-per-view in September against Braun Strowman after Reigns vacated it to take care of his leukemia diagnosis.
Brock would defeat Daniel Bryan and Finn Balor at Surivor Series and Royal Rumble before coming face-to-face with Seth Rollins.
Rollins' road to WrestleMania 35 went through winning the men's Royal Rumble match in January. He then chose to face Lesnar to finally bring the Universal Championship back to Monday Night RAW.
What do you think of the Universal Championship match? Are you happy Lesnar is no longer champion? Let us know in the comments section below.