Seth Rollins Isn't Happy with the 'Madden 20' Ratings, Either
EA Sports' Madden 20 is set to release August 2, and it's annual team and player ratings reveal went over as well as you'd think. Players from all 32 teams have taken to social media to express their opinions over their ratings and it's become an annual tradition.
WWE superstar Seth Rollins is a huge Chicago Bears fan and avid Madden player. You can see him throw down regularly with the UpUpDownDown crew - his games with AJ Styles are the stuff of legend. So when the opportunity to talk with him arose I just had to ask about this year's ratings and he wasn't shy to voice his criticism of the system, especially when it comes to Bears quarterback Mitch Trubisky.
"I can talk about this for hours, but you got my boy Mitch Trubisky at a 75? Come on, dog. I'm trying to win games. I'm trying to score points. They're trying to suffocate me over here," Rollins told Newsweek. "They got my team as a worst overall than the Cowboys? The Falcons? Are you kidding me? Worse than the Packers? We dominated the Packers last year that's ridiculous, man. Kahlil Mack alone can take down that squad. I don't even know what these guys are doing this year. They got it all wrong."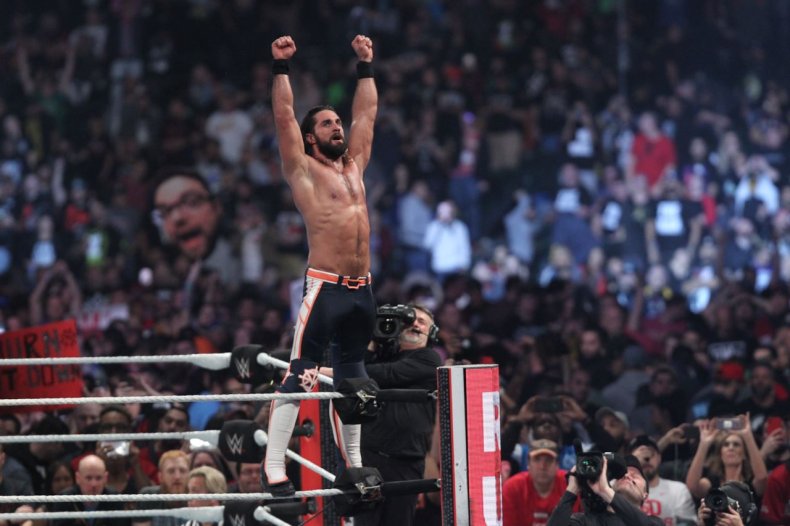 Mack is one of only four players to get the coveted 99 rating - the max in the game - but the overall team ratings baffle Rollins. He acknowledges the Philadelphia Eagles and Kansas City Chiefs as a couple of the best, but the placement of teams like the Carolina Panthers and Dallas Cowboys has stuck in Seth's craw.
Rollins says that you have to look at where the teams ended up last year to understand where he's coming from. The Bears ended the 2018-19 season with a 12-4 record, better than the Cowboys (10-6), Panthers (7-9), Packers (6-9) and Falcons (7-9).
In Madden 20, the Bears have an overall rating of 84 putting them tied for 10th with three other teams.
"Some of these ratings have my head spinning I don't know where they came up with these ratings," Rollins said. "We'll see how this plays out, luckily they have a chance each week to reassess the ratings and make some changes. We'll see by Week 4 when my Bears are 4-0 and Trubisky is leading the League in touchdown passes. [The Madden ratings team] have some discrepancies, they have to make some changes."
For the record, the Bears first four games this upcoming season has them home against the Packers (Thursday night), at Denver, at Washington (Monday night), and home against Minnesota.
You can watch Seth Rollins on the RAW Reunion show Monday, July 22 at 8 p.m. on the USA Network.