Setting the Record Straight on the Trump Administration's COVID Response | Opinion
Last Thursday, during her daily White House briefing, Press Secretary Jen Psaki revived a familiar Biden administration refrain. She claimed the Trump-led Operation Warp Speed team left the Biden team with "no plan" to acquire, distribute or administer hundreds of millions of coronavirus vaccines. Of course, such derision is not new. Psaki was parroting the politically divisive rhetoric initiated by Dr. Michael Osterholm, a member of Biden's Coronavirus Advisory Board, less than 24 hours after Trump left office in January of 2021.
As I describe in my book, Warp Speed: Inside the Operation That Beat Covid, the Critics, and the Odds, the Biden transition team never showed up for a single in-person briefing between the formal initiation of the presidential transition on November 23, 2020, and Inauguration Day on January 20, 2021. I am perplexed as to how its members would even know whether there was a plan or not. We were told the Biden team members were fearful of potential COVID-19 transmission. One can only imagine what the Operation Warp Speed team—co-led capably by scores of combat veterans and other government officials who showed up as a matter of duty every single day during multiple outbreaks throughout 2020—thought of the incoming team putting its personal safety above the country's best interests.
As for plans to distribute doses and vaccinate hundreds of millions of Americans, a combination of the Army Materiel Command and the Centers for Disease Control developed, evaluated and tested a 60-plus page, federal operating plan for Operation Warp Speed. It was first posted on September 15, 2020.
During the subsequent month, we worked closely with 64 public health jurisdictions on their own "micro-plans." By October 17, all of these micro-plans had been submitted. Each was then rigorously evaluated against six criteria: the jurisdiction's use of data, its dose allocation strategy, how it would send second dose reminders, its information technology links to the federal vaccine distribution system, whether it had enrolled a sufficient number of geographically dispersed vaccination sites and whether it had identified sufficient "cold-chain" storage sites to handle vaccines requiring storage at minus 80 degrees Celsius. In cases where jurisdictions' plans were inadequate, we deployed government-funded technical assistance resources to improve them. We then conducted a series of table-top exercises, led by Gen. Gus Perna, to pressure-test the plans and potential contingencies.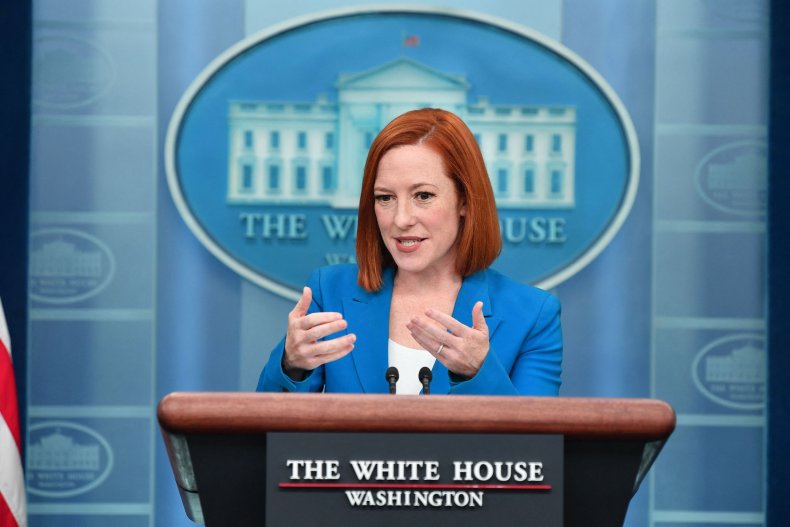 Far from leaving the Biden team with "no plan," we left it 65 meticulously developed, fully evaluated plans. Its assertions of "no plan" are insulting to the career officials at the CDC, the very capable leaders of the Army Materiel Command and the leaders of the 64 public health jurisdictions who put enormous efforts into their micro-plans.
By Inauguration Day, the Trump-led team had already been shipping millions of vaccines to tens of thousands of vaccination sites designated by governors and mayors throughout the country. It had established contracts for 900 million vaccine doses; helped to expand or start from scratch 27 vaccine and related manufacturing facilities; ushered three vaccines and over 100,000 Americans through large-scale clinical trials; secured a billion needles and syringes necessary for vaccination; and organized McKesson, UPS, FedEX, CVS, Walgreens and several others comprising close to 50,000 vaccination sites into a first-class distribution network, all connected to the world's most sophisticated vaccine tracking system, developed by Palantir. On that same day, the day we left office, the CDC reported over 1.5 million Americans had been vaccinated in the prior 24 hours alone; a daily number scarcely maintained by the Biden administration throughout 2021.
The Biden team only deviated from the plans we left them three times, and all three times it failed. First was its attempt to establish 100 federally run mass-vaccination sites. According to former Operation Warp Speed team members who remained in the Biden administration, fewer than 25 were actually established, and less than 1 percent of total vaccinations took place at these sites. They were subsequently shut down due to poor usage. Second was the infamous door-to-door knocking campaign of summer 2021. We have not heard much about that initiative lately. Third, and still more infamous, were vaccine mandates for private-sector organizations. The Supreme Court dealt with that one appropriately.
Operation Warp Speed was the most successful public-private partnership of our generation. It delivered more safe and effective vaccines to the American people faster than any time in history. A Commonwealth Fund report published in December of 2021 claimed that in their first year alone the Warp Speed vaccines prevented 1.1 million deaths.
The time is right for the Biden team to acknowledge the tremendous success and impact of this Trump-initiated, uniquely American achievement. Failing to do so shortchanges the hundreds of career government officials who toiled tirelessly for months on behalf of the American people during 2020, and the tremendous operational dexterity and innovative spirit of our free enterprise private sector.
Paul Mango was the Deputy Chief of Staff for the U.S. Department of Health and Human Services from 2019-2021, serving as Secretary Azar's formal liaison to Operation Warp Speed. His forthcoming book is Warp Speed: Inside the Operation That Beat COVID, the Critics, and the Odds (Republic Book Publishers, May 18, 2022).
The views expressed in this article are the writer's own.