Seven people in France have been charged after the set of the Netflix series Lupin was robbed last month while cast and crew members were working.
The robbery took place on February 25, and according to the Hollywood Reporter, 20 hooded thieves broke onto the set, threw fireworks and took about $300,000 worth of equipment.
"There was an incident on 25th February whilst filming the upcoming season of Lupin. Our cast and crew are safe and there were no injuries," Netflix said in a statement at the time.
The star of the French television series, Omar Sy, was among those on the set when the robbery occurred, according to French news agency Agence France-Presse.
Agence France-Presse also reported Friday that seven teenagers and men between the ages of 13 and 21 had been arrested, and charged with armed robbery as part of an organized gang and receiving stolen goods. Prosecutors in Nanterre, a suburb in France where the robbery took place, announced the charges, the news outlet said.
The show follows the story of professional thief Assane Diop, and his mission to avenge his late father, who was framed for the theft of a Marie Antoinette necklace.
Newsweek reached out to Netflix for comment about the arrests and details about the robbery last month, but did not receive a response in time for publication on Saturday afternoon.
The incident in France isn't the only theft Netflix faced last month. Thieves also targeted a U.K. set of the company's series The Crown.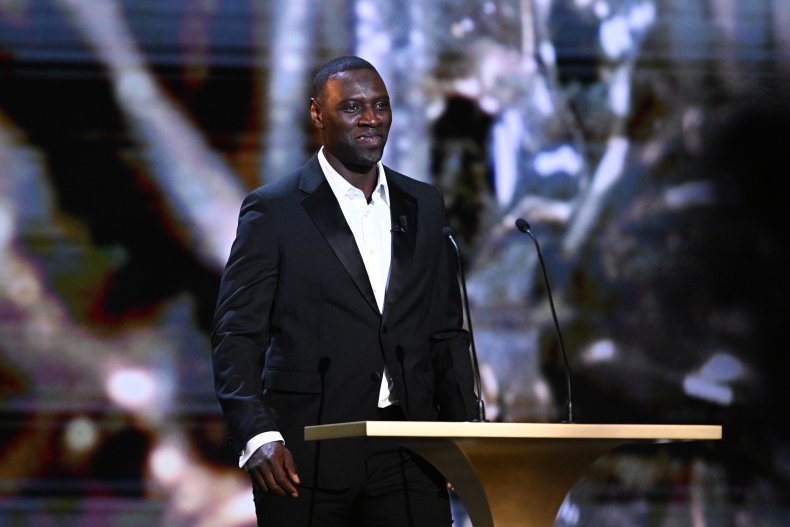 More than 350 items were taken including a replica Fabergé egg, crystal glassware and gold candelabras. The items were reportedly worth $200,000.
"We can confirm the antiques have been stolen and we hope that they are found and returned safely," Netflix told Variety in a statement. "Replacements will be sourced, there is no expectation that filming will be held up."
Also in a statement to Variety, the South Yorkshire Police said: "It is reported that three vehicles containing props used in film and TV were broken into and a number of items taken. Officers investigated the incident but all existing lines of enquiry have now been exhausted. The case has been filed pending any new lines of enquiry."
In a separate incident last year that was unrelated to Netflix's productions, during the production of Mission: Impossible 7 in the U.K. actor Tom Cruise's BMW and thousands of dollars worth of luggage were stolen on set.