Seven House Republicans Issue Statement Against January 6 Bid to Overturn Biden Victory
Seven House Republicans released a joint statement on Sunday voicing their opposition to efforts by some of their colleagues to overturn President-elect Joe Biden's victory over President Donald Trump by objecting to the electoral votes from several key battleground states.
Trump and his allies continue to baselessly claim that Biden won through widespread voter fraud. They have not provided evidence to back this unfounded allegation, and more than 50 legal challenges brought by the president and his supporters in state and federal courts have been dismissed or rejected. Even multiple judges appointed by Trump and other Republicans have asserted in their rulings that no evidence has been provided to support the extraordinary claims.
A growing number of GOP lawmakers plan to object to the election results in several states won by Biden on January 6, when Congress formally counts the electoral votes. This effort is widely expected to fail, as both the House and Senate would have to vote to approve any objections. Democrats narrowly control the House and though Republicans narrowly control the Senate, there appear to be enough GOP senators that will vote against any objections alongside their Democratic colleagues.
"Our job on January 6th is to determine whether these are the electors the states sent us, not whether these are the electors the states should have sent us," GOP Representatives Thomas Massie of Kentucky, Ken Buck of Colorado, Chip Roy of Texas, Kelly Armstrong of North Dakota, Mike Gallagher of Wisconsin, Tom McClintock of California and Nancy Mace of South Carolina said in a joint statement opposing their colleagues' plans to object.
The Republican lawmakers did raise concerns about election security and the allegations perpetrated by the president and his supporters. However, the GOP lawmakers noted that the Constitution does not give them the authority to change the election results the way some of their colleagues want to.
"The text of the Constitution is clear. States select electors. Congress does not. Accordingly our path forward is clear. We must respect the states' authority here," they said. "Though doing so may frustrate our immediate political objectives, we have sworn an oath to promote the Constitution above our policy goals. We must count the electoral votes submitted by the states."
Newsweek reached out to Representative Mo Brooks, an Alabama Republican who is leading the House Republican effort to object, for comment. But he did not immediately respond.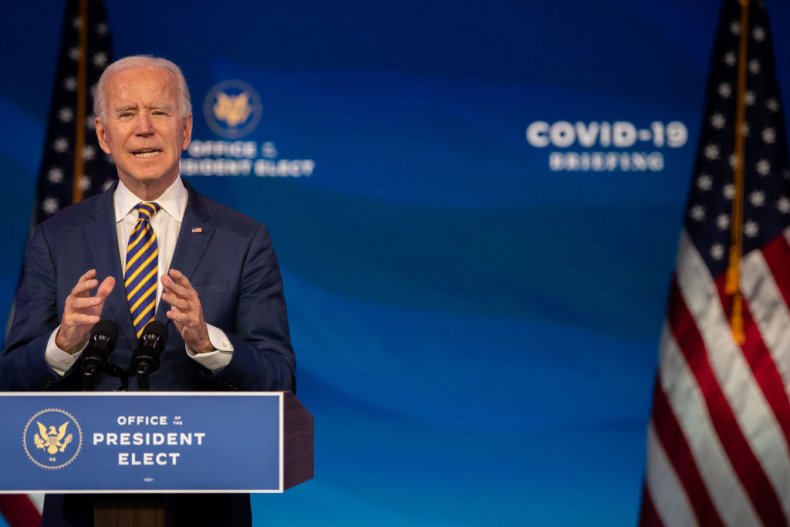 A bipartisan group of senators also criticized the GOP efforts to object in a separate Sunday statement.
"The 2020 election is over. All challenges through recounts and appeals have been exhausted. At this point, further attempts to cast doubt on the legitimacy of the 2020 Presidential election are contrary to the clearly expressed will of the American people and only serve to undermine Americans' confidence in the already determined election results," the group of lawmakers said.
Republican Senators Mitt Romney of Utah, Lisa Murkowski of Alaska, Susan Collins of Maine, and Bill Cassidy of Louisiana joined Democratic Senators Joe Manchin of West Virginia, Jeanne Shaheen of New Hampshire, Maggie Hassan of New Hampshire, Dick Durbin of Illinois, and Mark Warner of Virginia, as well as independent Senator Angus King of Maine jointly issued the statement.