Severed Human Foot Found in Middle of California Freeway Prompts Police Probe
A severed human foot found in the middle of a California freeway has prompted a police investigation.
The foot was discovered in the center median of 210 Freeway in San Bernadino by a California Department of Transportation worker on Monday morning.
The employee was conducting routine maintenance in the area near State Street when he made the grisly find around 9:15 a.m. on May 3, the California Highway Patrol said in a news release, reported by the San Bernardino Sun.
"It did not look like a fresh injury," Sergeant B. Robinson of the California Highway Patrol told the Los Angeles Times. "It could have been several days or longer. It was decomposing."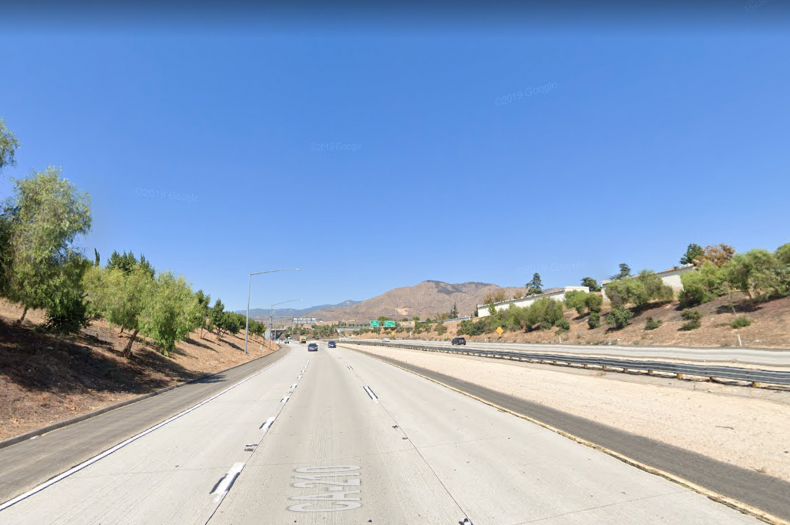 The foot may have belonged to a woman, added Officer Ivan Sandoval of the highway patrol. At the time it was found, the severed limb was not in a sock or shoe.
Authorities searched the area but were unable to find any other human remains.
No patients missing a foot were reported at nearby hospitals, said Sergeant Robinson, adding that investigators were working to connect the discovery to any known deaths or missing person cases.
The foot has since been handed over to San Bernardino County Coroner's Office, which will conduct further investigations to try to discover the person's identity and how the severed limb wound up on the freeway.
Newsweek has contacted the San Bernardino County Sheriff's Office and the California Highway Patrol for comment.
Two similar discoveries have been made in California in recent months.
Last month, a hiker found skeletal human remains near a trail in Burbank, which is about 60 miles from San Bernardino.
Burbank Police said they had received a call on the afternoon of April 22 from a hiker concerning what appeared to be human remains near a hiking trail above Elmwood Avenue.
Detectives and an investigator from the Los Angeles County Coroner's Office responded to the scene, Burbank Police Chief Scott LaChasse said in a press release.
The coroner's investigator determined the remains to be human.
The remains have not yet been identified. This may take several months to a year as investigators try to determine the cause of death.
On February 3, about 100 miles from San Bernardino in the city of Santee, hikers found what appeared to be the remains of a human body along a trail near Summit Avenue and Summit Crest Drive.
The San Diego County Sheriff's Department launched an investigation with the help of the sheriff's homicide unit and the medical examiner's office.