'Sex and the City' Stylist Takes a Swipe at Cynthia Nixon's Fashion Prowess
Sex and the City costume designer Patricia Field has shared a less-than-flattering assessment of actress Cynthia Nixon's sartorial prowess.
Two-time Emmy winner Field served as an integral part of the original Sex and the City series, as well as the two spinoff movies, with her costume choices for the glamorous characters inspiring fans and fashion designers alike.
However, the stylist doesn't appear to have the fondest memories of working with Nixon, who has reprised her character, Miranda Hobbes, in And Just Like That... alongside Sarah Jessica Parker (Carrie Bradshaw) and Kristin Davis (Charlotte York Goldenblatt).
In an interview with Britain's The Sunday Times, Field shared her feelings on the new show, which she was unable to work on as she was already contracted to the Netflix series Emily in Paris, which is filmed in the French capital.
After suggesting that Molly Rogers, who worked with her on the original show, take her place on the reboot, Field told the newspaper of the looks she's seen: "I like some of it, I don't like all of it, but I know what Molly's dealing with."
"Well, I know those gals!" Field added, as she expanded on her statement. "Sarah Jessica thinks she knows everything—and she does.
"Cynthia Nixon thinks she knows everything—and she doesn't! Even today, when I speak with Molly, it's about Cynthia. I say, 'I remember what you are going through.'"
Newsweek has contacted a representative of Nixon for comment.
Elsewhere in her interview with The Sunday Times, she spoke of Kim Cattrall, with whom she is closest "socially" of the original Sex and the City stars.
With Cattrall not reprising her role as sex-positive publicist Samantha Jones in the reboot after a public falling out with co-star Parker, Field said of her absence: "It is a vacuum. I hear it everywhere. Everyone is mad she won't be in it."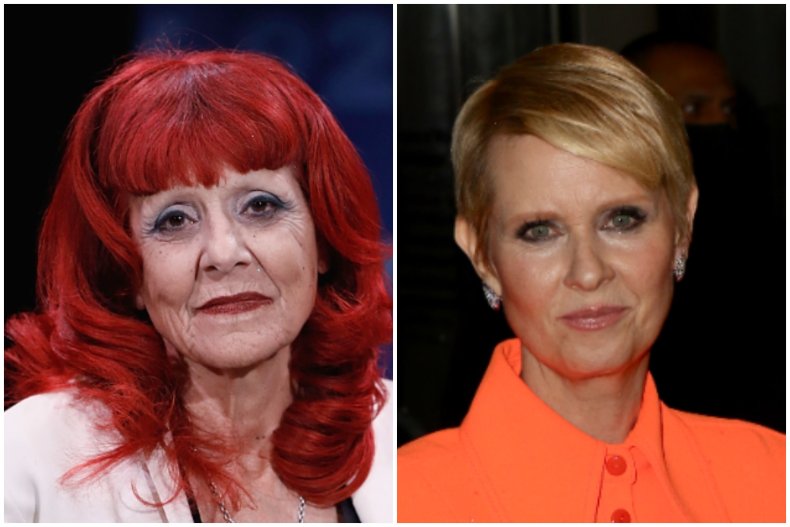 In the premiere episode of And Just Like That..., Cattrall's character's absence was explained early on, with conversations between the characters revealing Samantha had relocated from New York City to London for work.
Field told the New York Post that she would happily work on a spinoff project with Cattrall, enthusing earlier this month: "I would love to do a show with her."
However, that doesn't mean that she's taking sides in the feud between Parker and Cattrall, as she has known the former since the mid 1990s.
She told the newspaper: "I knew Sarah Jessica from before [the show] because we did this film down in Miami called Miami Rhapsody, and basically, that's how I got the job on Sex and the City."
"They made a pilot, and nobody liked the clothes. And Sarah Jessica just grabbed me and said, 'I want to introduce you to [Sex and the City creator] Darren Star. She knew my vibe. She understood the tutu. She was great to work with because she loved fashion... [We were] two peas in a pod."