Kim Cattrall's Feud With Sarah Jessica Parker 'Sad and Uncomfortable'—Co-Star
The bad blood between Sarah Jessica Parker and Kim Cattrall as they worked on Sex and the City has been branded "sad and uncomfortable" by their co-star.
Parker and Cattrall—who won legions of fans through their respective roles as Carrie Bradshaw and Samantha Jones—have been the focus of countless headlines over the years, as news of their tattered relationship came to light.
Attention on the matter was further highlighted when Cattrall refused to reprise her beloved role as sex-positive publicist Samantha in a since-shelved third Sex and the City movie. She also won't be a part of the new spin-off series, And Just Like That...
In an interview with The Guardian, which was published on Monday, their co-star Chris Noth—famed for his role as Carrie Bradshaw's paramour-turned-husband, Mr. Big—was asked for his thoughts on why Cattrall wasn't part of the new show.
"I have to tell you, I have absolutely no idea what her thinking is, or her emotions," he responded. "I do know that I'm very close with SJ and [Cattrall's] descriptions of her don't even come close.
"I liked her, I thought she was marvelous in the show and some people move on for their own reasons. I don't know what hers were. I just wish that whole thing had never happened because it was sad and uncomfortable."
When she sat down for a televised interview with Piers Morgan in 2017, Cattrall said that Parker "could have been nicer" in reacting to her decision to opt-out of the third Sex and the City movie. The British-born actress added that she and her other co-stars, Kristin Davis and Cynthia Nixon, were "never friends."
The public statements became all the more acerbic in 2018, when Cattrall lashed out at Parker over Instagram for posting a message of condolence on her page following the death of her brother, Chris Cattrall.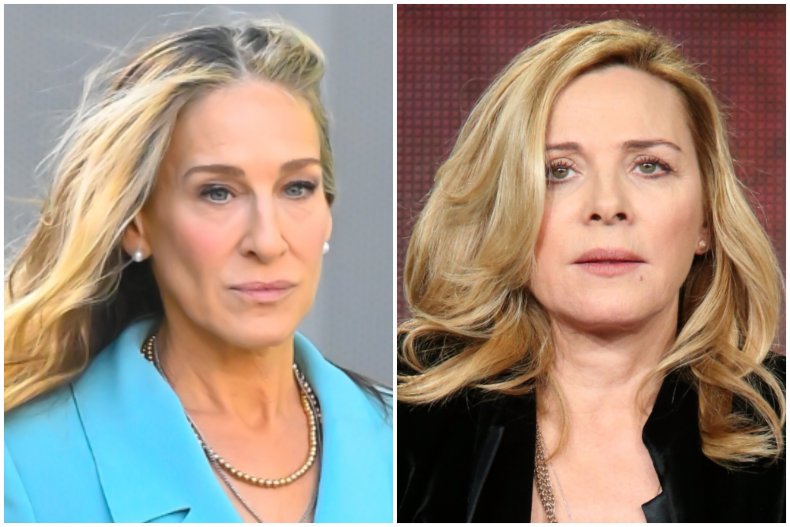 Cattrall, who was raised in Canada, shared a text post entitled: "I don't need your love or support at this tragic time @sarahjessicaparker."
She wrote: "My Mom asked me today 'When will that @sarahjessicaparker, that hypocrite, leave you alone?' Let me make this VERY clear. (If I haven't already) You are not my family. You are not my friend. So I'm writing to tell you one last time to stop exploiting our tragedy in order to restore your 'nice girl' persona."
Addressing the fallout, Noth said in his interview with The Guardian: "I just don't like to see anyone talking down about SJ because she's a target and people can be nasty. I feel very protective of her and I was not happy about that. That's all I'll say about that."
As fans relish this week's debut of the Sex and the City spin-off show (the original series aired between 1998 and 2004), another castmate will have less of a presence than planned for very different, and tragic, reasons.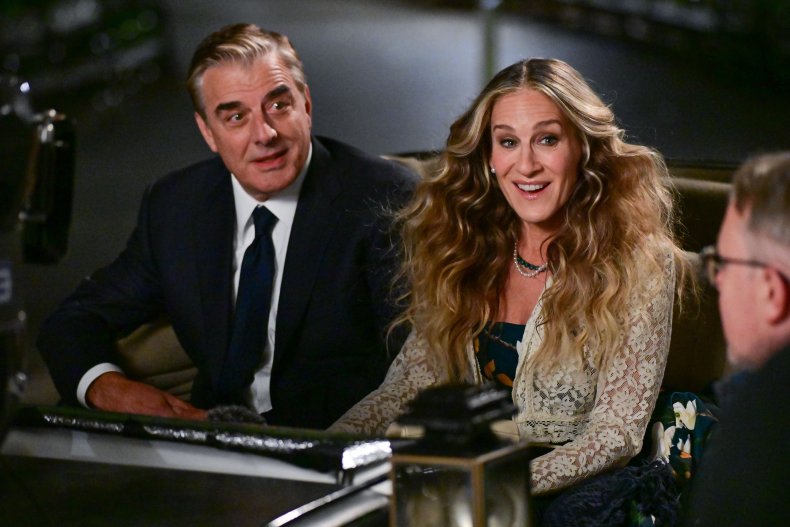 Willie Garson, who became another fan favorite in the franchise through his role as Stanford Blatch, passed away at the age of 57 in September, following a battle with pancreatic cancer. He had shot scenes for And Just Like That... over the summer.
When asked by The Guardian's Hadley Freeman if he was aware of Garson's illness, Noth said: "No, most of us didn't know. The last time I saw him was on set and I kick myself because I didn't really get a chance to talk to him.
"He was extraordinarily fun and funny and there's nothing to say but that it's heartbreaking. It's sad for everyone, and for the show, because I think he was going to have a really huge storyline. But he'll be in it to the extent that he filmed. Oh God..."
After running for six successful seasons on HBO, Sex and the City was brought to the big screen for two movies, the latter of which earned $294 million at the box office when it was released in 2010.
And Just Like That... will debut on HBO Max on Thursday.