'Sex Education' Season 4: Predicted Netflix Release Date, Cast, Trailer & Plot
Netflix has officially confirmed that Sex Education Season 4 is happening, with the hit teen comedy-drama slated to return to our screens as early as next year.
Given that the latest season finished on somewhat of a cliffhanger, many fans will no doubt rejoice over the news.
Among the unanswered questions we're hoping to get answers to in Season 4 are: Who is Joy's paternal father? Will Maeve (Emma Mackey) and Otis (Asa Butterfield) work things out upon her return from America? Will Ruby (Mimi Keene) get the justice she so rightly deserves?
Here's everything we know about Sex Education Season 4 so far - including likely release date, returning cast members and plot details.
When Will 'Sex Education' Season 4 Be Released?
Netflix announced the news that Sex Education had been renewed for a fourth season via their social media platforms, just one week after Season 3 premiered.
The Moordale news bulletin-style announcement read: "BREAKING NEWS: SEX EDUCATION TO RETURN FOR SEASON 4." Cast members also shared the news with their fans.
However, the exact date for the new episodes has yet to be revealed.
It is also a little difficult to predict when Season 4 will arrive, considering the third season of Sex Education faced major delays as a result of the COVID-19 pandemic.
That said, if everything runs smoothly this year, Sex Education Season 4 might very well return to the release pattern of the first two seasons, and arrive as early as January 2022.
Who Will Star in 'Sex Education' Season 4?
The entire main cast is set to return for the fourth series of Sex Education Season 4.
This means Asa Butterfield will reprise his role as Otis, Gillian Anderson as Jean, Ncuti Gatwa as Eric, Emma Mackey as Maeve, Connor Swindells as Adam, Kedar Williams-Stirling as Jackson, Alistair Petrie as Michael Groff, Mimi Keene as Ruby Matthews, Aimee Lou Wood as Aimee Gibbs, Patricia Allison as Ola Nyman, Tanya Reynolds as Lily Inglehart, Chaneil Kular as Anwar, Mikael Persbrandt as Jakob and Simone Ahsley as Olivia.
There were also some new characters introduced to the world of Sex Education in Season 3 including two non-binary students, Cal and Layla, played by Dua Saleh and Robyn Holdaway respectively. Hopefully, they will return for the new series.
Whether Jemima Kirke and Jason Isaacs will be back as Headmistress Hope and Michael Groff's (Alistair Petrie) brother Peter remains unknown for now, after Hope quit Moordale and Michael turned his back on his brother.
Many of the Sex Education cast have been sharing their excitement online about the show's renewal, reposting the Netflix announcement on their social media.
The legendary Gillian Anderson posted a photo on her Instagram of her, Asa Butterfield, Alistair Petrie, Patricia Allison, and Mikael Persbrandt with the caption: "I guess we'll be seeing you for S4!!" alongside some aubergine emojis.
What Will Happen in 'Sex Education' Season 4?
From paternity tests and breakups, to fallouts and school shutdowns, there is so much to be addressed in the upcoming series of Sex Education.
At the end of Season 3, it was revealed Moordale was closing down after investors withdrew from the school. As a result, the students have been tasked with finding a new school to study at for their final term, which will certainly pose a lot of problems. Can Moordale be saved? Fans will find out in Season 4.
Elsewhere, Jean received the results of the paternity test Jakob had undertaken. In a classic cliffhanger move, the results weren't revealed to viewers, but she did exclaim "oh, s**t!" when she opened the letter. Is Jakob the father of Jean's baby?
After three seasons, Maeve and Otis finally decided to give things a shot...sort of. The couple were on track until Aimee quite rightly convinced Maeve to take the opportunity to study in America for a term. Sadly this put a pause on Maeve and Otis' blossoming romance, with each of them agreeing to see what their situation was when Maeve returned.
Sadly, Season 3 saw the breakdown of some of the show's favorite relationships. Eric called it quits with Adam after he cheated on him in Nigeria. Steve (Chris Jenks) and Aimee also ended their relationship. The pair have such a strong friendship though, so hopefully everything will be okay between them going forward.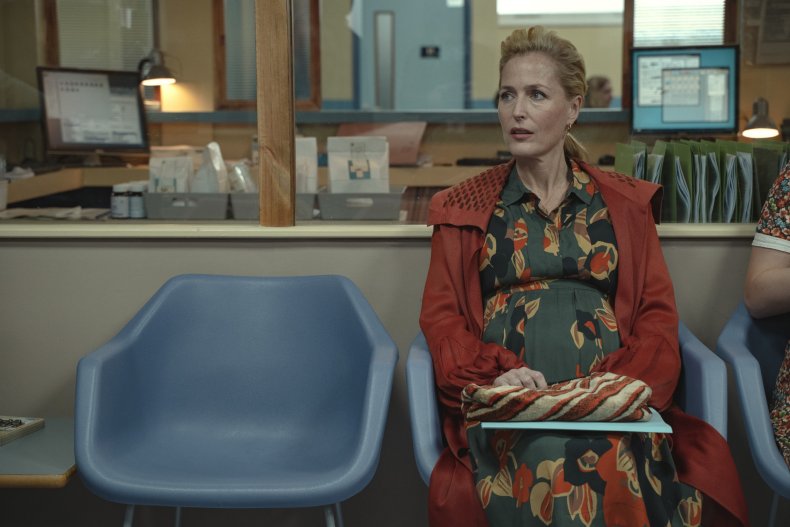 Is There A Trailer for 'Sex Education' Season 4?
There is no trailer for Sex Education Season 4 at the moment, given that its renewal has just been announced. A trailer is likely to drop closer to the show's release date.
In the meantime, you can watch the first three seasons of Sex Education now on Netflix.
Alternatively, if you are a big fan of Sex Education and need your fix of high-school drama, there are plenty of other shows you can get your teeth stuck into, including Gossip Girl, Elite, Dawson's Creek and One Tree Hill.
Sex Education Seasons 1 to 3 are streaming on Netflix now.