'Sex Education' Season 4: All the Hints That There Will Be a Season 4
Sex Education is the award-winning British comedy-drama series starring Asa Butterfield, Gillian Anderson, Ncuti Gatwa, Emma Mackey, and Aimee Lou Wood.
Season 3 premieres on Friday, September 17 on Netflix worldwide, with eight new episodes for fans to make their way through.
At the moment, Netflix is yet to decide whether Sex Education will return for a fourth outing, but that hasn't stopped there being a buzz around the show's future.
All the Hints That There Will Be a 'Sex Education' Season 4
Jean Milburn and Tom Daley crossover
To get the ball rolling, Sex Education icon Gillian Anderson took to Twitter for three reasons.
One was to congratulate British diver Tom Daley, who won his first Olympic gold medal at the Toyko 2020 Olympics in the men's synchronized 10m platform, alongside 23-year-old Matty Lee.
Secondly, Anderson called on Daley to crochet her character Jean Milburn a "hat/scarf/honey cup" if Sex Education returned for a fourth series.
Third, Anderson then suggested they auction off the item to Daley's favourite LGBTQ charity.
She penned under the photo of Daley holding up his medal: "Congratulations @tomdaley!!!
"When you have a spare few minutes while conquering the world, how about crocheting Jean Milburn a hat/scarf/honey cup, to wear if we do another @sexeducation season and then we'll auction it off for your favourite LGBTQ charity? @madewithlovebytomdaley"
Not only was this the first time an Olympic swimmer has crossed paths with Sex Education, but it was also the first-ever mention by one of the show's stars about Sex Education Season 4.
Fans immediately flocked to the comment section on Instagram, praising Anderson and Daley's potential collaboration whilst also demanding season four of Sex Education.
One fan commented: "3 hasn't even dropped yet but yes we neeeed a season 4."
A second fan said: "Please do another season" and a third fan added: "'Another sex education season' omg..."
At the moment, Tom Daley is yet to respond to Anderson's/Jean Milburn's request.
There Are Some New Characters in 'Sex Education' Season 3
Several new characters are joining the cast of Sex Education Season 3 and it would be a shame to see their stories cut short if the show was to end after the upcoming series.
Harry Potter's Jason Isaacs stars as Peter Groff, the successful brother of former Moordale Head Teacher, Mr. Groff (Alistair Petrie).
Sudanese-American Dua Saleh has joined the cast as Cal, a non-binary student at Moordale alongside Girls star Jemima Kirke as headmistress Hope.
'Sex Education' Has Made It Into a Special Netflix Club
Sex Education is one of the few Netflix originals in recent years which has surpassed the two-season mark.
Netflix is known to cancel successful shows after just two seasons, but with Sex Education crossing the line into Season 3, there is no sign of the show being stopped anytime soon.
Other originals which have passed the two-season mark and have gone on for several more seasons include Stranger Things, The Crown, Grace and Frankie, and Queer Eye.
In an interview with Collider in November 2020, Anderson discussed the prospect of Sex Education going further than three seasons.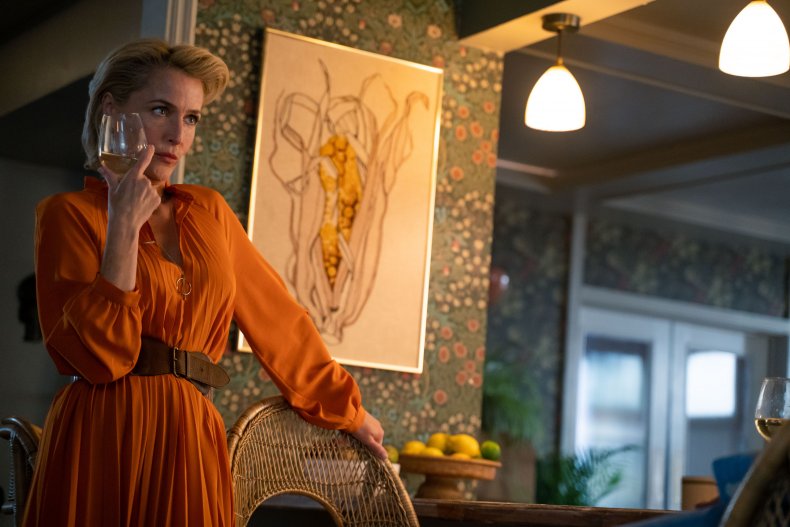 She revealed: "It has been discussed and I think, given how much people are enjoying it, I don't see why it wouldn't, but things change. Things are changing at Netflix daily, as we speak. And so at the end of the day, it's nobody's call but those guys at the top."
If Season 4 is given the green light, fans can expect the series to arrive in 2023 at the earliest.
In the meantime, the first two seasons of Sex Education are available to stream and download on Netflix now.
Sex Education Season 3 premieres Friday, September 17 on Netflix.