'Sex/Life' Cast: Who Is in the Cast of the Netflix Series?
Sex/Life on Netflix follows the story of Billie Connelly, a suburban mother who takes a fantasy-fuelled trip down memory lane, causing her to call into question her past and present relationships and who she truly is. The series is inspired by the book 44 Chapters About 4 Men by BB Easton and features a star-studded cast.
Who is in the cast of 'Sex/Life'?
Billie Connelly - Sarah Shahi
Sarah Shahi leads the cast of Sex/Life as Billie Connelly, a suburban wife and mother-of-two living in Connecticut with her husband Cooper (played by Mike Vogel).
Bored of married life and questioning her entire life choices, Billie's mind turns to her former flame Brad Simon (Adam Demos). But when her husband Cooper gets a hold of her diary, her deepest thoughts and secret fantasies become exposed.
The series follows Billie on her journey of self-rediscovery, risking everything along the way.
Shahi is an American actress, best known for her role as Sameen Shaw on the CBS crime drama Person of Interest.
Viewers may also recognize Shahi from her role as Detective Dani Reese in Life and Jenny in Alias.
Most recently, Shahi starred in The Rookie as Jessica Russo and Rachel Behnam in City on a Hill.
Speaking to Refinery29 about taking on the role of Billie, Shahi reflected: "This character, from the beginning, was somebody that took over my heart, body, mind, and soul from the moment I inhabited her.
"I got to know myself in a more spiritual way, in a more sexual way, and become more uninhibited myself."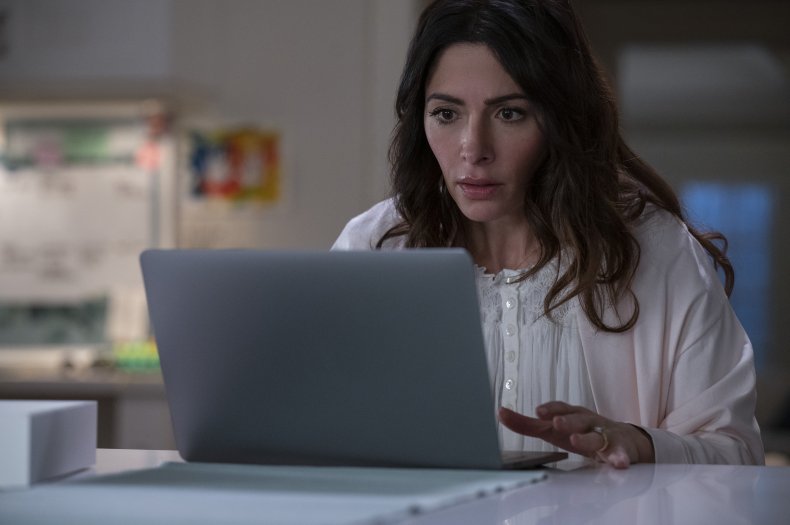 Cooper Connelly - Mike Vogel
Mike Vogel plays the role of Billie's husband Cooper Connelly in Sex/Life on Netflix.
After discovering Billie's diary, Cooper tries to re-ignite the spark in their marriage but it is not long before he starts to question who his wife truly is.
Vogel is best known for his role as Johnny Foot in the 2011 award-winning film The Help, starring alongside Viola Davis, Jessica Chastain, and Octavia Spencer.
Sex/Life viewers may also recognize Vogel as Captain Adam Dalton in The Brave and as Deputy Zack Shelby in Bates Motel.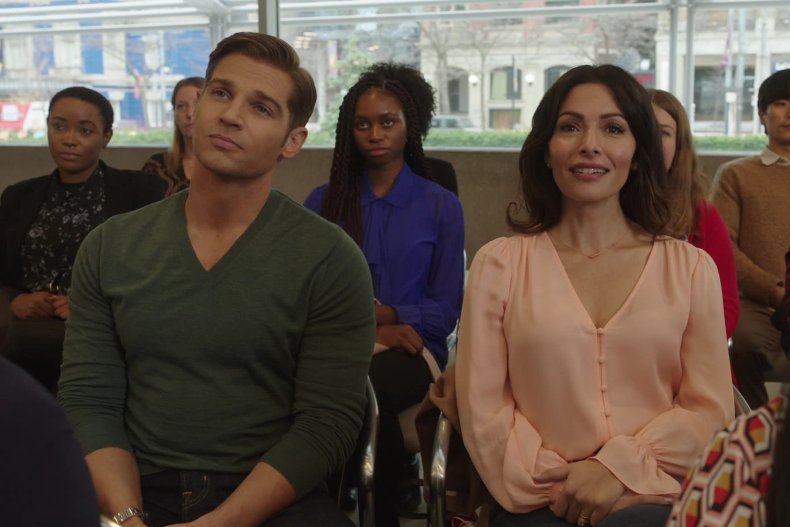 Brad Simon - Adam Demos
Adam Demos takes on the role of Billie's ex-boyfriend Brad Simon.
Eight years after breaking up with Billie, Brad is back in her life and trying his best to win her back, causing a serious rift in Billie and Cooper's marriage. Demos' performance has gained a lot of attention, particularly due to a certain shower scene in which he appears nude.
Demos spoke candidly to Entertainment Weekly about doing his full-frontal scene, saying: "I was okay with it because you read the script and know what you're getting yourself into from the start, so I don't think you would sign on to a show after reading the script and then say no last minute.
"That doesn't mean you can't have discussions about comfort level, which they allowed us to have—and with the intimacy coordinator, so it felt a lot safer."
Demos is an Australian actor, best known for his role as Jake Taylor on the Netflix film Falling Inn Love. He is also known for playing August Walker on the Netflix series Unreal and Nate Baldwin in Janet King.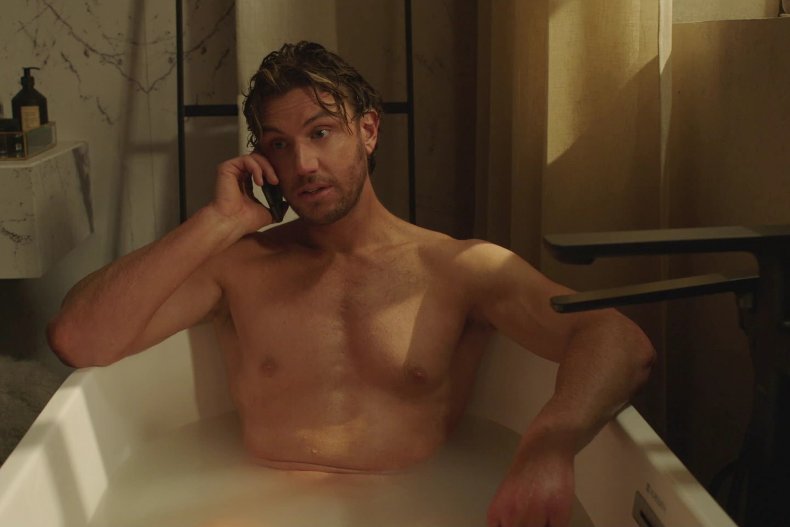 Sasha Snow - Margaret Odette
Margaret Odette stars as Billie's best friend, Sasha Snow in Sex/Life on Netflix.
Sasha is a psychology professor who is continuing to live her best single life while Billie struggles with feeling trapped in her marriage.
Odette is an up-and-coming actor, who is best known for her theatre career. She made her feature film debut in the 2015 film Sleeping with Other People which premiered at Sundance and the Tribeca Film Festival.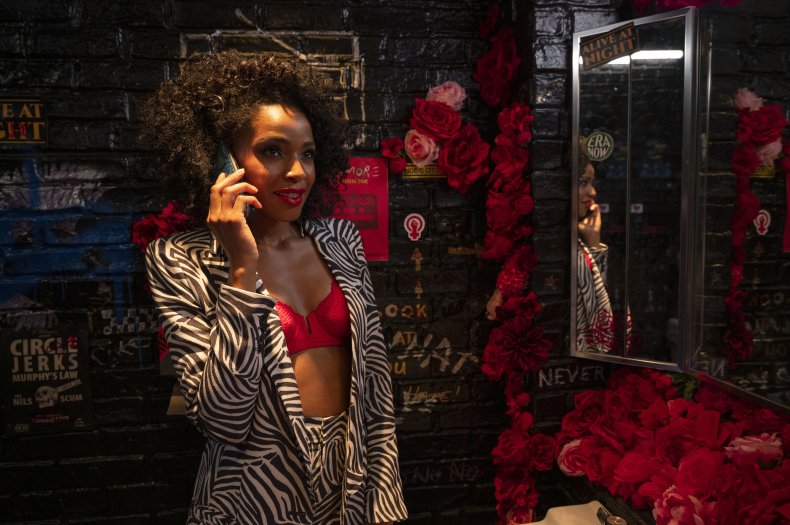 She is currently filming Step Up: High Water for Starz, starring alongside Ne-Yo and Christina Milian.
Also starring in Sex/Life is Jonathan Sadowski as Devon, Cooper's colleague and friend, Meghan Heffernan as Caroline, Amber Goldfarb as Trina, Billie's frenemy, and Lil Jun Li as Francesa, Cooper's boss who has feelings for him.
Sex/Life is streaming on Netflix now.