'Sex/Life' Showrunner on the 'Complicated' Ending and Plans for Season 2
Sex/Life has been holding on to its spot in the Netflix worldwide top 10 since it dropped in late June. The addictive drama also ended on a cliffhanger, leaving the door open for a second season.
Netflix has yet to announce whether Sex/Life will be renewed, which is not unusual for the streaming giant, but it has proved popular with viewers.
The show, which is still at No. 2 in the global top 10, was inspired by BB Easton's memoir 44 Chapters about 4 Men. Easton went on to write a spin-off book about each of the four men in her life—Skin, Speed, Star and Suit—so there is plenty of material for Sex/Life to draw on.
The show's ending has certainly got fans itching for more. After eight episodes of watching Billie Connelly (played by Sarah Shahi) trying to decide whether to stick with her marriage to loving husband Cooper (Mike Vogel) or reignite her relationship with bad-boy ex Brad (Adam Demos), the situation could not be more complicated.
At first, it seems Billie has decided to stay with Cooper. He supported her efforts to be her true self and enrol back at Columbia University to finish her psychology Ph.D., getting herself out of the mundane suburban lifestyle she had grown to resent.
However, as the final episode drew to a close, Billie turned her world upside down again by heading in the direction of New York City—and Brad.
Unknown to Billie, Cooper had spotted her journey on the family's location app and was watching her get closer and closer to Brad's apartment.
When she arrived, Billie told Brad that she wouldn't be leaving her husband—but she also wanted to pick up where they had left their relationship eight years earlier. Before Brad could respond, the screen faded to black.
Speaking to Newsweek about the cliffhanger ending, showrunner Stacy Rukeyser said: "One of the questions that the show is asking is, 'Can you have it all? Like, can you be a wife and a mother and a responsible grown-up and ravenous sex goddess all at the same time?'
"And one of those sorts of mantras and feminist thinking right now is, 'You can have it all, just not all at the same time.'
"I've always struggled with that a little bit because I feel like that's sort of just a nice way of saying, 'No, you can't really have it all. You have to have it all at different times,' and that's really frustrating to feel like you have to give up a part of yourself in order to be acceptable. So, that's one of the things that we're looking at and then certainly, looking ahead to Season 2, it's very hard to have both guys, let's just say, when you're married."
She added: "If only Brad had gotten himself together and dealt with his trauma before she got married and had kids with someone else, we would be in a different situation. But is it too late? Now she has a whole life with this other wonderful person, who gives her so much. Does she have to give away that in order to have that rush and that feeling?
"I think one of the messages should be: it's very important who you choose to marry first. Make sure you get it right. Make sure you have all the aspects of Cooper and Brad that you would want in a husband."
Rukeyser also teased a "complicated" second season for Sex/Life if it gets the green light, hinting that she would like to delve deeper into the backstories of Cooper and of Billie's best friend, Sasha (Margaret Odette).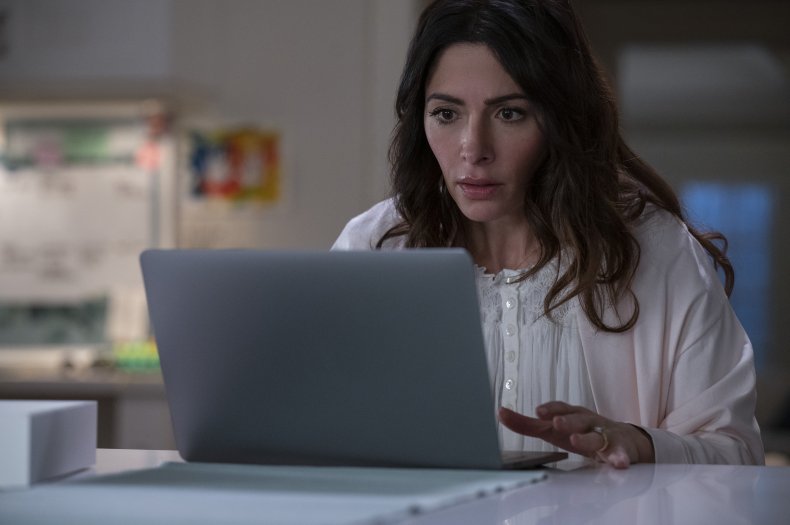 "Everybody wants to know what happens after that final moment [and] that's definitely what we'll have to address," she said.
"There's so much more to explore not just about Billie and the choice that she's making, but about all of our characters. So much of Season 1 was about Billie and her past and what's made her the way that she is. I think it's really interesting to learn more about Cooper and Sasha and what their origin story is and how did they come to be the people that they are.
"But, ultimately, this is a story about a woman who is going through a version of a midlife crisis—and where is that going to take her and is this the worst decision of her life or the best decision of her life? It's certainly going to be very complicated."
Perhaps Season 2 of Sex/Life will show Billie moving on from Cooper and Brad entirely with somebody new, or even embracing the single life. Fans will be hoping Netflix announces news about its future soon.
Sex/Life is streaming on Netflix now.