'Sex/Life' Ending Explained: What Happened at the End of the Netflix Series?
Sex/Life is streaming on Netflix now and the series has quickly secured the number 1 top spot on Netflix worldwide. The series stars Sarah Shahi as Billie Connelly, Mike Vogel as her husband Cooper, and Adam Demos as Billie's ex-boyfriend Brad who find themselves as part of a complicated love triangle.
In the end, Billie believed she had no choice but to pick between the love of her life or the lust of her life but who did she choose? Newsweek has everything you need to know about the end of Sex/Life. Spoilers ahead.
What Happened at the End of 'Sex/Life'?
For eight episodes, audiences watched Billie explore her past—and most free— self. She rekindled her romance with her former flame, Brad but also deepened her love for her husband Cooper along the way.
At the end of the eight episodes, it looked very much like Billie had made her final choice—to stay with her husband Cooper and her family in her comfortable suburban world.
However, in a twist nobody saw coming, Billie backtracked and made her way towards the apartment of, and into the arms of, her ex-boyfriend Brad.
Things are not looking good for Billie going forward as her husband Cooper was fully aware of her trip to see Brad, thanks to the family location app.
Billie laid everything out on the table for Brad, insisting she wouldn't be leaving her husband, but that she wanted to pick up where they left their relationship eight years ago. Before Brad's response was revealed, the screen faded to black, setting up the show up perfectly for another season.
Speaking to Refinery29 about Billie's decisions in those final moments, Sarah Shahi explained: "When she goes to Brad in those last moments and says, 'Now f*** me,' it's not so much about him.
"It is about her unleashing this part of herself that she's been denying for so long."
She added: "A lot of people go, 'Is it Team Cooper? Is it Team Brad?'
"I've always been on Team Billie. I refute the notion of being able to find yourself or define yourself as a woman through a man."
Elsewhere, Billie returned to Columbia to finish her psychology Ph.D. and her best friend Sasha (Margaret Odette) was contemplating marriage.
At the moment, Sex/Life has not yet been given the green light for a second season, but things are looking good for the drama going forward. It is currently number 1 in the Netflix top 10 worldwide and there is plenty of buzz around the show online among viewers.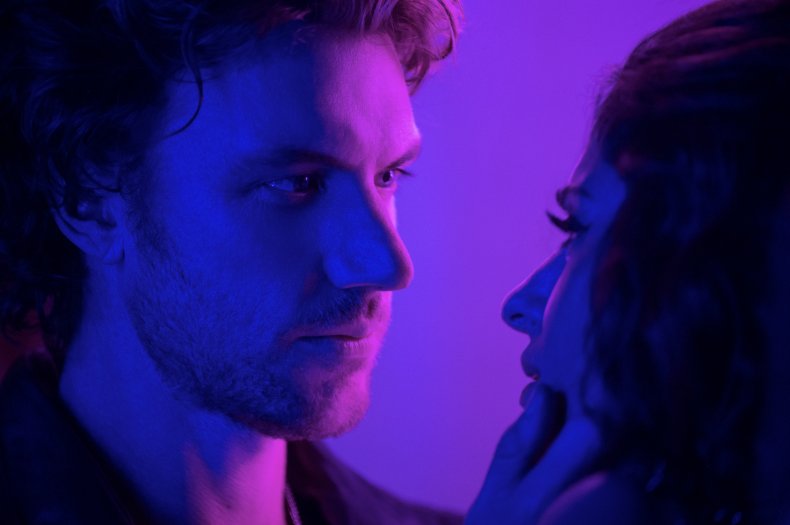 The series also ended on a cliffhanger, leaving the show door open for that second season.
Shahi shared her thoughts on what she would like to see for Billie if Season 2 is given the go-ahead.
She reflected: "We've all had those experiences, where we had one partner where the sex was better or we were more wild or they brought something out within us.
"But I think the truth of who we are is: Are we able to allow ourselves to be those things without that person?
"I hope as the series continues, that's what Billie starts to find. She can be this version of herself without any guy."
Perhaps Season 2 will see Billie move on from Cooper and Brad altogether with somebody new or maybe she will embark down the singles path.
If Sex/Life is given the green light for a second season, fans can expect it to arrive by the summer of 2022 at the earliest. The main cast would be expected to return.
Margaret Odette will likely return as Billie's best friend Sasha, alongside Jonathan Sadowski as Devon, Cooper's colleague and friend, Meghan Heffern as Caroline, Amber Goldfarb as Trina, Billie's frenemy, and Li Jun Li as Francesca, Cooper's boss who has feelings for him.
Sex/Life is streaming on Netflix now.