Sex Survey Reveals Russian Desires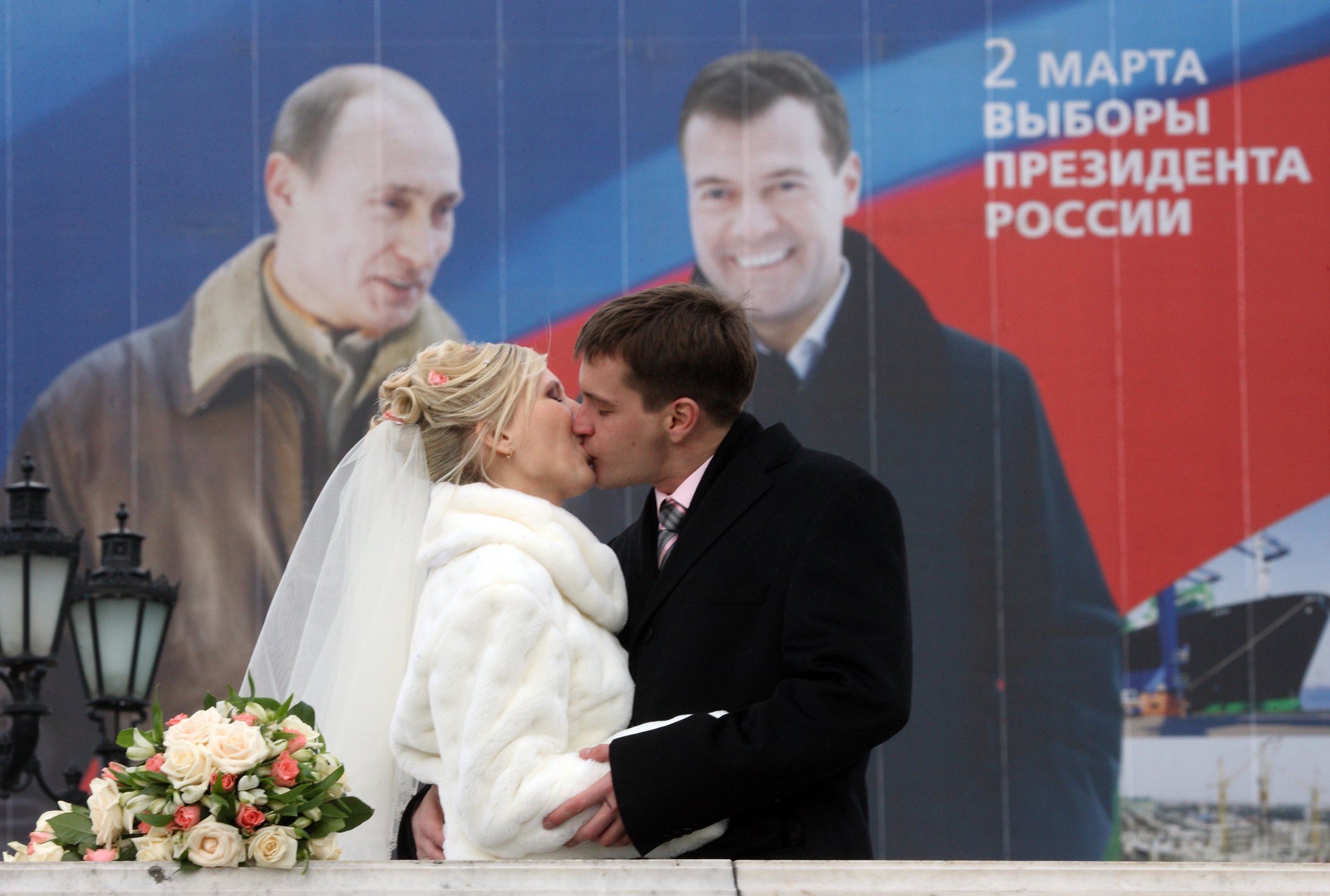 One might think that Russians would find forbearance the most desirable personal quality at a time when the country's currency has made single day plummets reminiscent of Russia's worst economic crash in its modern history, but a new survey suggests the nation has other priorities.
Sex appeal is the most important quality Russians look for in a partner according to a survey conducted by the country's Levada Center, topping the list with 60% of respondents. It was closely followed by "good looks" (59%) and "even temperament" (42%) in second and third place respectively, while "empathy" (5%) and "an ability to overcome ill fortune" (1%) were among the less popular qualities surveyed.
The poll was conducted among a sample of 1,600 Russians over 18 years of age, last month and published yesterday afternoon.
While sex appeal and good looks were the most popular categories for both sexes, more men than women ticked either box: 66% of Russian men listed sex appeal as a quality they look for in their ideal partner, compared to 56% for women. 61% of men ranked good looks on their desirability list, 56% of women answered the same way.
An identical poll was conducted by the Levada centre in March 2001. Since then good looks have become 10% more important to Russians, while sex appeal has become 5% more important. Meanwhile, since 2001 empathy has slipped down by 3% in the list of qualities Russians look for in a partner, while the ability to overcome difficulty has fallen by 2% and faithfulness from 11% to 8%.
It seems, however, that since the turn of the millenium Russians are now surer of what they want – 18% indicated they had difficulty picking the qualities they found most desirable in 2001 but only 12% had the same difficulty this time round.
According to other questions asked by the Levada Centre, 54% of Russians felt that sex before marriage was "acceptable", 33% thought it "unacceptable" while 13% had difficulty answering the question. The Russian polling organisation compared these results to the responses received when the same question was asked in a separate poll in 2013, when 58% felt sex before marriage was acceptable.
Russia may be becoming more conservative in this regard. When asked whether an extramarital affair was acceptable, only 24% felt it was, compared to 34%, two years ago. 63% felt an affair was "unacceptable" in 2015, compared to 50% in 2013.
Similarly 40% thought sex without being in love was normal in 2013 and that figure dropped to 33% in 2015, while 43% of Russians felt it was not normal to have sex without being in love in 2013 – rising to 49% in 2015.
Not all indicators point that Russians are becoming more prudish about sex however. Russian state news agency Itar-Tass recently reported that after screenings of 50 Shades of Grey were banned in one Russian town after a public outcry. Meanwhile, sales of the book which inspired the film skyrocketed in nearby bookstores.