France Adopts New Law Criminalizing Purchasing of Sex, Not Sex Workers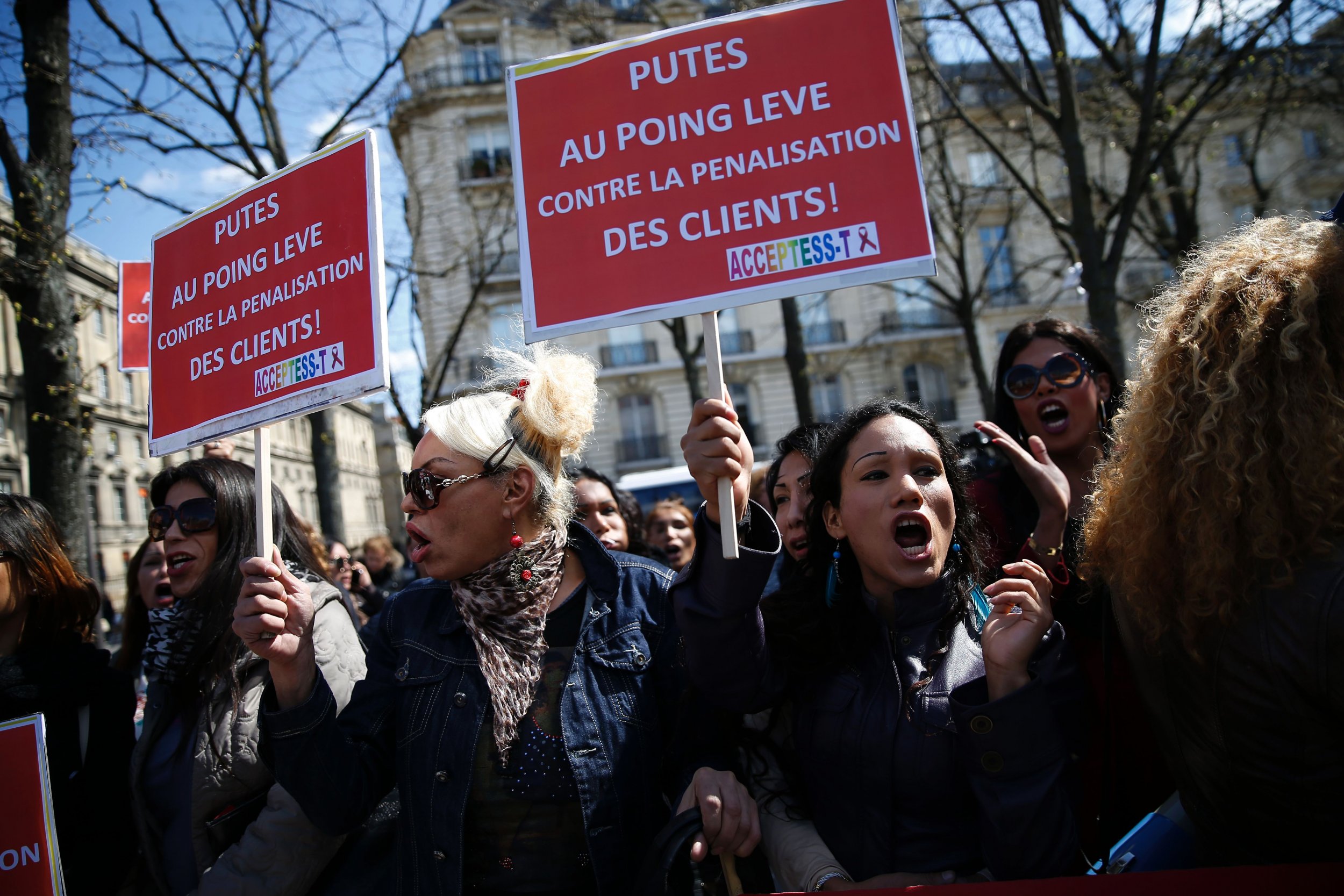 France has adopted the Nordic model of criminalizing those who pay for sex, rather than targeting sex workers themselves. After two years of intense parliamentary debate, French MPs have passed a law imposing fines of up to $4,274 on people purchasing sexual acts, something that is now illegal in the country. Convicted clients of sex workers will also have to attend classes to learn about the conditions they face.
While some sex workers have welcomed the news, around 60 others protested outside parliament at the new law, the BBC reports. The Strass union, which represents sex workers in France, says the bill will affect the income earned by its members and may push them even further underground and into dangerous situations. But proponents of the law say it will make it easier to target sex trafficking networks. It is estimated that 85 percent of French sex workers are the victims of trafficking.
The law passed by 64 votes to 12 votes against, the Guardian reports. Many MPs absented them from the controversial bill, which has attracted heavy criticism from the right-leaning senate. It will now override a law from 2003 that criminalized sex workers for offering their services. Clients who are now found guilty will pay a first-time fine of $1,709, which will more than double if they are caught again.
In passing the bill, France follows in the footsteps of Sweden, which was the first country in the world to criminalize the purchasers, and not the providers of sex. Norway, Iceland and Northern Ireland also have similar legislation in place.