Sexual Assault Survivors Pan Portland Trail Blazers for Hiring Chauncey Billups as Coach
The Portland Trail Blazers announced that Chauncey Billups will be the NBA franchise's next head coach on Sunday, which caused an immediate backlash due to past sexual assault allegations against him.
Assault survivors are especially upset about the decision to give such a high profile role to Billups, who settled a civil lawsuit with the woman involved with the alleged rape.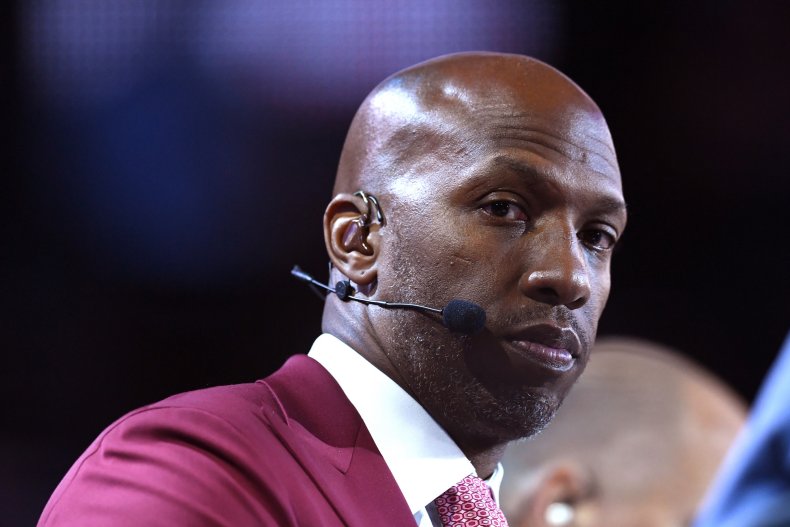 Billups was a star player on the Boston Celtics at the time of the alleged assault in 1997. He and teammate Ron Mercer were accused of sexually assaulting a woman at the home of fellow Celtic Antoine Walker. A medical examination the day after the alleged incident revealed injuries consistent with the victim's testimony, but no criminal charges were filed against the players. A civil lawsuit was filed, however, which Billups and Mercer settled in 2000.
Over the course of 17 years as a player, Billups was selected as an NBA All-Star five times. He also won the NBA Finals MVP in 2004 as a member of the Detroit Pistons when his team beat the Los Angeles Lakers for the championship. He became an assistant coach for the Los Angeles Clippers in 2000 before replacing Terry Stotts as the Trail Blazers head coach.
Portland announced the hiring on Sunday night via Twitter. An official press conference to introduce Billups as coach is set to take place Tuesday at 12 p.m.
Brenda Tracy is one of many vocalizing her displeasure with the hiring of Billups, despite his credentials. Tracy founded the organization Set the Expectation to fight sexual and physical violence after her own sexual assault by a group of college athletes.
Since the news broke of Billups' hiring, Tracy has posted several messages on her personal Twitter account. One tweet read: "Again, the sports machine proves it doesn't care about issues of sexual violence. Again, young boys are sent the message that their athletic abilities matter more than their character & behavior. Sending love to every survivor struggling to love a sport that doesn't love them."
The activist also spoke out against the Trail Blazers organization. Tracy wrote, "Given multiple investigations by multiple organizations@trailblazers should be able to explain how they resolved issues of the rape kit, police report, civil settlement & the victims wishes. Thorough due diligence means someone over the years attempted to reach the victim."
Elsewhere, Tracy wrote disparaging tweets regarding the character of Billups, stating his past could reflect the type of behavior he may condone from his own players. Elsewhere, she tweeted about her own assault experience and the lingering effects it's had on her.
Gerald Bourguet, an editor and writer for FanSided, also posted a series of tweets about the controversial hiring. One of the many responses to his thoughts came from someone who identified herself as a survivor and a Trail Blazers fan. She wrote her appreciation for Bourguet sharing his thoughts, as well as addressed why such a move by the Portland organization is hurtful. She said, "Thank you!! You wouldn't believe the disgusting things that have been said to me today due to being against Billups. I've been told I'm a liar not a survivor, it's only rape if they get convicted, I'm a troll and not a real fan....I'm so disappointed in my team and it's fans."
Several female fans on social media also made mention of Becky Hammon, an assistant coach of the San Antonio Spurs who was reportedly a finalist for the Trail Blazers job. If she had been hired, she would have been the first female head coach of an NBA team.
Billups' hiring also caused some negative attention being thrown toward Trail Blazers star Damian Lillard. In comments made to The Athletic earlier this month, Lillard said he endorsed Billups or Jason Kidd to be the team's next head coach. Lillard later backtracked on Twitter, claiming he knew nothing about the cases involving Billups or Kidd.
Jason Kidd was arrested in 2001 and pled guilty to a domestic abuse charge for assaulting his then-wife. He was recently hired to be the new head coach of the Dallas Mavericks, according to multiple sources including ESPN and USA TODAY, which also drew the ire of many fans.
Jasmyn Wimbish, a NBC and WNBA journalist for CBS Sports, wrote about Kidd being hired by Mavericks owner Mark Cuban following a detailed Sports Illustrated investigation in 2018 that found the team fostered a "culture rife with misogyny and predatory sexual behavior."
Cuban was repeatedly asked on ESPN by interviewer Rachel Nichols about the atmosphere surrounding his team following the investigation. The entrepreneur claimed to have no knowledge about the misconduct allegations made against his team.
Wimbish wrote, "Mark Cuban went on national television and cried when grilled by Rachel Nichols about the toxic workplace his team created, and three years later he's hiring Jason Kidd?"
Newsweek contacted the Portland Trail Blazers and Dallas Mavericks for comment but did not hear back in time for publication.