'Sexual Fantasy' School Assignment in Oregon Sparks Parent Backlash
A school in Oregon has responded to a backlash after parents were concerned about an assignment that asked students to detail sexual fantasies, according to reports.
Last week, an image of an assignment that a student received from a school in Eugene, Oregon, went viral on social media.
The manner in which children are taught sex education has become a hotly debated and political topic in recent years.
Republican lawmakers in several states across the U.S. have begun taking steps to impose greater restrictions on sex education, while some Democrats have argued such moves would stifle children's understanding of sex and relationships.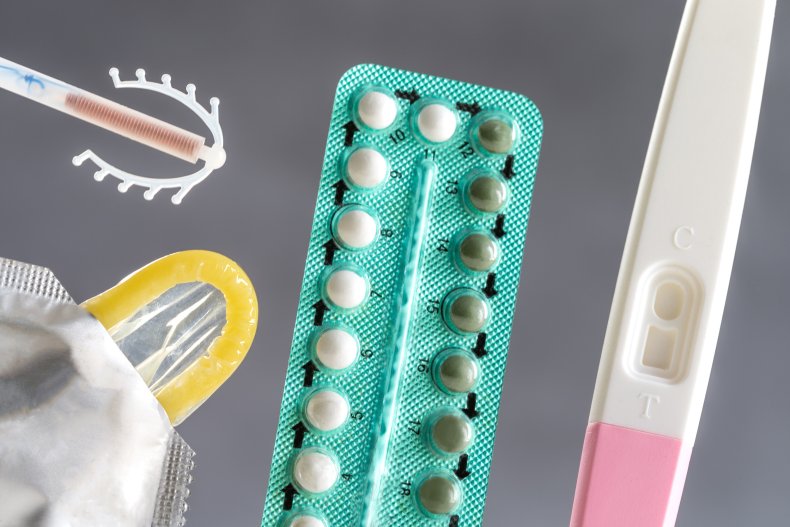 The assignment was issued to students who had missed a previous class and was entitled Fantasy Story.
The instructions read: "For those students who were absent, you will write a short story of a paragraph or two. This story is a sexual fantasy that will have NO penetration of any kind or oral sex (no way of passing an STI).
"You will choose 3 items (romantic music, candles, massage oil, feather, feather boa, flavored syrup, etc) to use in your story.
"Your story should show that you can show and receive loving physical affection without having sex."
This quickly sparked a debate on social media with many questioning why this was being taught in schools in the first place. The Eugene School District 4J confirmed on March 13 that the viral image was indeed given to students at Churchill High School, according to a KCBY 11 report.
The district has since pulled the assignment from the syllabus.
Review Underway
According to Melanie Davis, a program manager for OWL (Our Whole Lives), a sexual education program, said the assignment was unauthorized and out of context.
She said: "This assignment is an unauthorized, out-of-context adaptation of a facilitated group activity in Our Whole Lives Sexuality Education for Grades 10-12, 1st ed., which is out of print."
The district has also said that there is currently a review underway to look at other element of the OWL curriculum.
Last week, Churchill Principal Missy Cole sent a letter to parents, saying: "I am certain you are aware of concerns that have been raised around a health 2 – human sexuality, class assignment. Our administration is working with the district office to review the 2016 adopted secondary health curriculum – OWL: Our Whole Lives to determine the full context of the assignment.
"At this time, the assignment has been removed from the class syllabus and will not be a part of students' grades. The OWL curriculum is utilized by many districts across the state and is endorsed by the Oregon Department of Education.
"Families are provided the course syllabus at the start of each term with an option to opt their student out of some or all of the coursework. As always, we welcome the review of curriculum and discussions with our families.
"Moving forward, we are working with our curriculum team to assess current health curriculum units and make appropriate adjustments as needed.
"Additionally, the district has begun the process of reviewing and selecting a new health curriculum to replace the OWL content that will be completed by the end of the school year.
"For families with additional questions, our building administration is available as always. Thank you for your ongoing support and advocacy for our students."
The OWL program is developed by the United Church of Christ and the Unitarian Universalist Association, according to the Our Whole Lives Twitter page.
Explaining the program on the United Church of Christ page, it is described as: "A series of sexuality education programs for six age groups: grades K-1, grades 4-6, grades 7-9, grades 10-12, Young Adults and Adults.
"The resources are written by professional sexuality educators and provide accurate information for parents, teachers and pastors to be used in the affirming and supportive setting of our churches."
Writer Connie Larkman of UCC News spoke to Newsweek about the incident and said: "Our Whole Lives (OWL) is an age-appropriate sexuality education curriculum.
"It is available for sale to the public, and as such any modifications of the curriculum are not representative of the OWL program."
Newsweek has contacted Churchill High School via email for comment.