Shakira Wins Tax Dispute in Court Amid Pandora Papers Leak
Shakira is set to be reimbursed by the Spanish Treasury, following a court order over the singer's tax dispute with authorities in the country.
News of the court order came as the Colombian star's separate criminal lawsuit over a €14.5 million (around $16.8 million) tax dispute in Spain continues.
While it has not been specified how much money Shakira stands to be reimbursed, or when the ruling was made, representatives for the star informed Newsweek that she will be paid back for "a series of surcharges that the Tax Agency incorrectly collected."
"In view of the disagreement with the collection, Shakira's defense filed a supplementary declaration that has been resolved by the courts, ruling in her favor and requiring the Tax Agency to return the amounts that she was forced to pay unfairly," read a statement shared with Newsweek.
"Shakira's legal team reiterates its full confidence in the justice system. This is an example of the fact that, more often than it might seem, the courts go against the criteria of the Administration, even going so far as to annul settlements made incorrectly by the Tax Authorities."
The development comes as it was revealed that Shakira—full name Shakira Isabel Mebarak Ripoll—was among the celebrities who had been named in the Pandora Papers Leak.
Obtained by the International Consortium of Investigative Journalists (ICIJ), the papers are a collection of 12 million documents detailing how hundreds of mega-rich individuals have used offshore accounts to accrue wealth and make transactions.
Following an 18-month investigation, the financial dealings of 35 current and former world leaders, as well as more than 330 politicians and public officials, have been uncovered in the ICIJ report.
And while Shakira was named in the Pandora Papers alongside such celebrities as Elton John, Claudia Schiffer and Ringo Starr, representatives for the singer have insisted that there was no untoward activity on her part.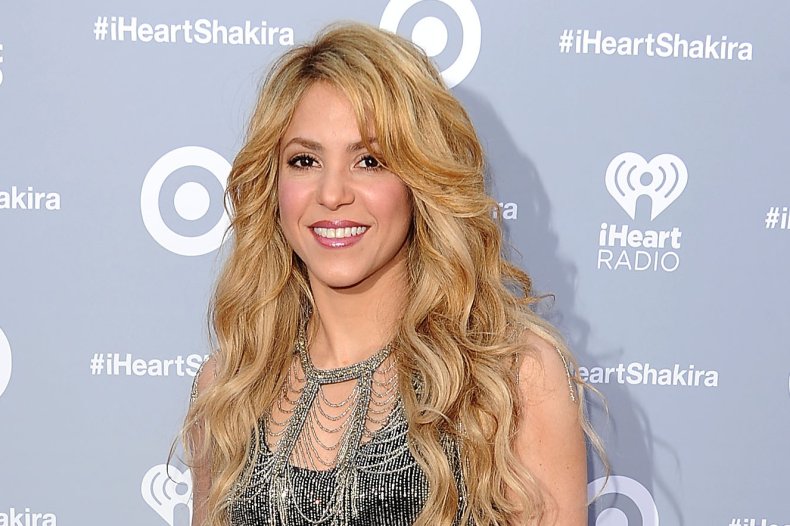 The statement shared with Newsweek continued: "[R]egarding the information recently published by La Sexta and El País about the Pandora Papers, Shakira's team of legal and tax advisors categorically denies that the companies referred were set up in 2019.
"The companies were established between 2001 and—at the latest—2009, in accordance with the applicable legislation and long before Shakira was a resident in Spain.
"All of them have been duly declared by Shakira to the Spanish tax authorities through Wealth and Personal Income Tax. Therefore, they are fully transparent companies.
"At the time, they were set up for a specific operational purpose. Today they have no income or activity whatsoever and, in fact, they are in the process of being liquidated."
Back in July, it was revealed that a judge in Spain recommended she face trial for tax evasion in the country.
Shakira has been accused by prosecutors of avoiding paying €14.5 million in taxes between 2012 and 2014, despite allegedly having her tax residence in Spain.
"Shakira Isabel Mebarak Ripoll stopped paying taxes in Spain during the years 2012, 2013 and 2014, even though she had a duty to do so as her tax residence was here," Judge Jesús Juberías was quoted by El País as stating in court documents.
In response to the allegations, Shakira said that she had only been visiting Spain "sporadically" during the years in question, and had been resident in the Bahamas—where no income tax is paid—at the time.
Prosecutors alleged that the singer had been living in Barcelona due to her relationship with F.C. Barcelona soccer star Gerard Piqué.
Representatives for Shakira had previously stated that the singer earned most of her money from international tours and had not lived in Spain for more than six months per year.
"Shakira has always fulfilled her tax duties in all those countries in which she has worked, including in the period between 2011 and 2014," read a statement on the star's behalf, per The Daily Mail. "She followed the opinions and precise recommendations of her advisers, who are top-level professionals from one of the biggest companies in the world."