'Shaman King' Manga Never-Before Released in English Coming to ComiXology
Ahead of the new anime, Kodansha Comics and ComiXology are partnering to bring the entire run of the Shaman King manga in English for the first time ever.
The manga, which has been out of print for years, will be released digitally on the ComiXology app as part of the ComiXology Originals line of comics on July 28. All 35 volumes of Hiroyuki Takei's story, including the final three that never made its way overseas, will be available to download and read.
Shaman King can be read upon release at no additional cost for members of Amazon Prime via their Prime Reading benefit, Kindle Unlimited and comiXology Unlimited, and will also be available for purchase separately on Kindle and comiXology.
"It's been over 10 years since I've completed Shaman King. But finally –– at last –– I can deliver the true ending to the story to the fans in America," says Shaman King creator Hiroyuki Takei in a press release. "It's a message from my heart, and I think it's a particularly important one in this day and age. I hope that it'll reach the hearts of many comrades."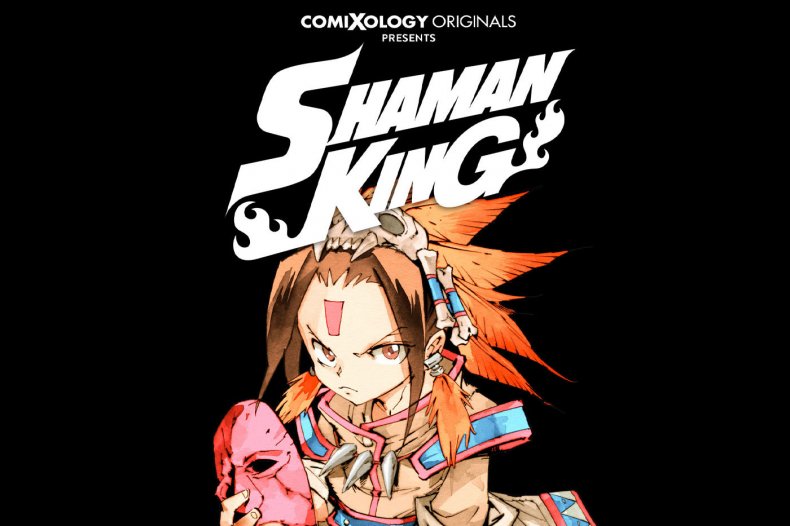 Hioryuki Takei will also be drawing brand new covers for all 35 covers. Here's the official synopsis of Shaman King:
"In the world of Shaman King, shamans possess mysterious powers that allow them to commune with gods, spirits, and even the dead...and Manta Oyamada's about to learn all about them, because his class just welcomed a new transfer student: Yoh Asakura, a boy from way off in Izumo...and a shaman in training!"
Fans of Shaman King can tune in to the Comic-Con@Home panel, Shaman King: Then, Now & Tomorrow airing Thursday, July 23 at 5 p.m EDT to learn more about what is in store for the manga/anime.
The news of the Shaman King manga being re-released in America comes a month after a rebooted anime series was announced for April 2021.
Shaman King originally premiered in Japan back in 2001 and ran for 64 episodes.
The Shaman King manga debuted in Weekly Shonen Jump in 1998 with Viz Media, who held the rights to the property, publishing all 32 volumes of the series from 2003-2011 with the aforementioned final three volumes never making its way to the United States.
The Shaman King: Complete Edition was published in Japan this June and will be what the upcoming new Shaman King anime draws from.
Viz Media does not hold the distribution rights to Shaman King. Instead, Kodansha, which holds the rights to Attack on Titan, will be publishing the Shaman King: Complete Edition in Japan and is making the entire original run including the final three volumes available through ComiXology.
Are you excited to dive back into Shaman King? Who is your favorite character in the series? Let us know in the comments section.