'Shameless' Season 11: Will Emmy Rossum Return as Fiona?
Shameless Season 11 has been ordered, meaning that more episodes are coming soon to Showtime and Netflix (though those episodes will be delayed).
Fiona Gallagher (played by Emmy Rossum) may have left her family in the previous season of Shameless, but she could be making a return for Season 11, which will be the final set of episodes for the show.
Emmy Rossum has taken on the lead role in Peacock series Angelyne, but its filming schedule suggests she may be able to return for at least a cameo.
The Showtime series' creator has also spoken in interviews about wanting Rossum to return as Fiona for the last ever episodes of Shameless.
Will Emmy Rossum return as Fiona Gallagher for Shameless Season 11?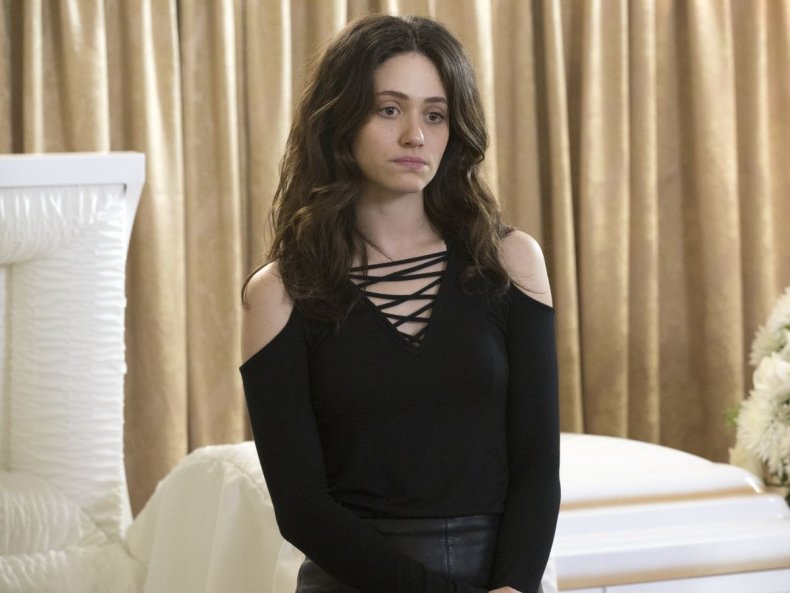 Asked by Entertainment Weekly whether Rossum would return in the show's final season, creator John Wells said: "I'll certainly ask her. She's very busy and she does a lot of other things. We all love each other and we've been through wonderful things together, so I'll ask her and hopefully, she'll be available at the time that we do it.
"But we're so far from knowing what that would be and when that would be, and she's just started on her new project for the Peacock, Angelyne, so I'm going to leave her to that for quite some time...until I start bugging her."
However, Covid-19 may have actually made it more likely that Rossum will be able to return in Shameless Season 11. Originally, the season was meant to start filming in March 2020, which was when Rossum was filming Angelyne. However, now that filming on Shameless has been delayed to later this year or early next year, Rossum may be free to play Fiona again.
This would not be the first time the show has persuaded a cast member to come back. Cameron Monaghan left the show in 2018 to play Gotham's version of the Joker, Jerome Valeska. However, he then returned for Season 10, which is now streaming on Netflix, after Gotham ended.
Rossum seems on good terms with her former castmate. In January, for example, she tweeted about the show being canceled, "Just learned about SHAMELESS on Twitter! Eleven seasons is ten more than most shows get! Bravo to an incredible run for a wonderful cast and crew."
The actor also hinted she could return at some point in her announcement that she was leaving the show. Writing on Facebook, Rossum said: "I know you will continue on without me, for now. There is much more Gallagher story to be told. I will always be rooting for my family. Try not to think of me as gone, just think of me as moving down the block."
Shameless Season 11 is coming soon to Netflix and Showtime; Seasons 1 to 10 are streaming now on Netflix, Fubo, and Showtime.