Shania Twain Fans Refusing to Watch Doc Because of Eve Barlow Involvement
Beloved country superstar Shania Twain is starring in an upcoming Netflix documentary about her career but many Johnny Depp fans have said they will not watch due to Eve Barlow's involvement in the project.
Music journalist Barlow is a friend and vocal supporter of Amber Heard who was targeted by many Depp fans on social media throughout the multimillion-dollar defamation trial brought against Heard by her ex-husband.
Barlow used her platform on Twitter to advocate for the Aquaman star throughout the trial which saw the jury largely side with Depp, awarding him $10 million in compensatory damages and $5 million in punitive damages on June 1.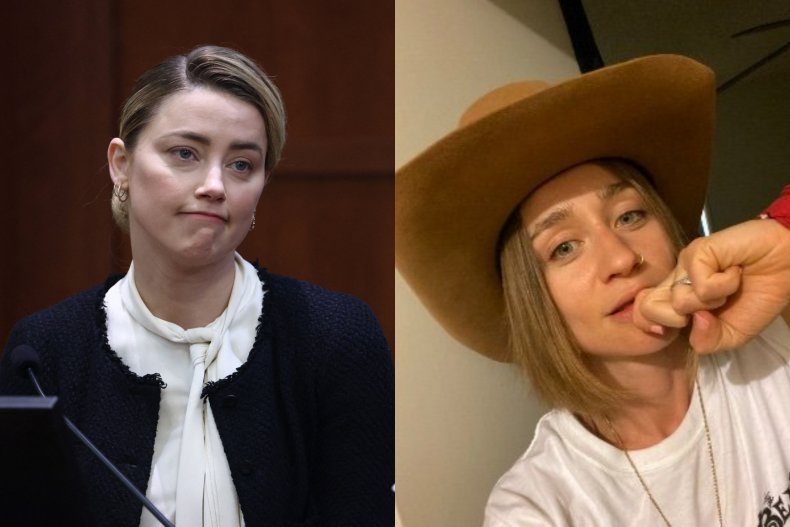 Barlow was present in the courtroom in Fairfax, Virginia, on the trial's first day back in April but was ejected by the judge for texting.
As Twain released the trailer for her documentary Shania Twain - Not Just A Girl on Wednesday, July 20, Barlow took to Twitter to share her excitement at being involved in the project.
"I'm honored and excited to be a talking head in @ShaniaTwain's just announced brand new Netflix documentary," Barlow tweeted. "Let's go girls."
Barlow's tweet prompted a wave of Depp supporters to tweet that they will not be watching the documentary due to her involvement, while others urged Twain to reconsider working with the journalist.
"I love listening to your music, especially on the school run, but i won't be watching this if Eve Barlow has anything to do with it. I'm really sorry. Good Luck," reads one tweet.
While another added that, having learned that Barlow was a part of the documentary, "I will not endorse @ShaniaTwain or her music. Good to know that she supports the abuse of the #MeToo movement & violence & defamation of victims...#AbuseHasNoGender #JusticeForJohnnyDepp."
Another person tweeted: "This is very disappointing as Canadians love our Shania Twain, but if Eve Barlow is a part of it, I want nothing to do with it. I'm not a bot, just a woman who has been watching and I personally don't support what AH or Eve has been doing to continue this instead of moving on."
Another post reads: "Nope...@ShaniaTwain you should have her cut from your documentary...Nobody will watch it, because she's in it...You actually support this abuse apologist, bully?"
The tweets targeting Barlow come following the release of a report that found during the Depp-Heard trial that the latter was the victim of "one of the worst cases of cyberbullying and cyberstalking by a group of Twitter accounts that we've ever seen."