Sharon Stone Attacks Anti-Maskers After Sister With COVID-19 'Fights For Life'
Sharon Stone has hit out at anti-maskers in an emotional Instagram video, as her sister is hospitalized with COVID-19.
The 62-year-old actress took to social media over the weekend to reveal that her immunocompromised sister, Kelly, is struggling to breathe with the disease in hospital, and her husband Bruce is also being treated for coronavirus on the same ward.
"I want to talk to you about compassionate integrity versus politics and greed," the Basic Instinct star began in the three-minute video.
"As many of you know, I posted about my sister being in hospital in the COVID room, and that she has lupus and she's fighting for her life. I didn't let you know that her husband Bruce is also in a COVID room in the same ward fighting for his life. And that they stayed at home as long as they could."
Stone went on to explain that Kelly and Bruce had been isolating themselves at their home in Montana, but couldn't get tested in their county unless they presented with symptoms. She also said that nurses in the hospital were not able to get tested.
"The stress the strain, the exhaustion that's happening in that hospital is met with the conflict around the courthouse where people are carrying guns and saying that it's their freedom not to have to wear a mask," she continued.
Stone said that Governor Steve Bullock was not returning her calls about the situation.
"This is the state of affairs in the middle of our country where you are at great risk of dying from COVID," she said. "They keep saying that the risks are so small and that you might not die and that it'll be fine. But I'm telling you what's going on with my family. My grandmother died of COVID. And my godmother died of COVID. My sister and her husband are fighting for their lives and my sister is not doing well."
Stone ended her video by urging her followers to vote for the Democrats in the November presidential election.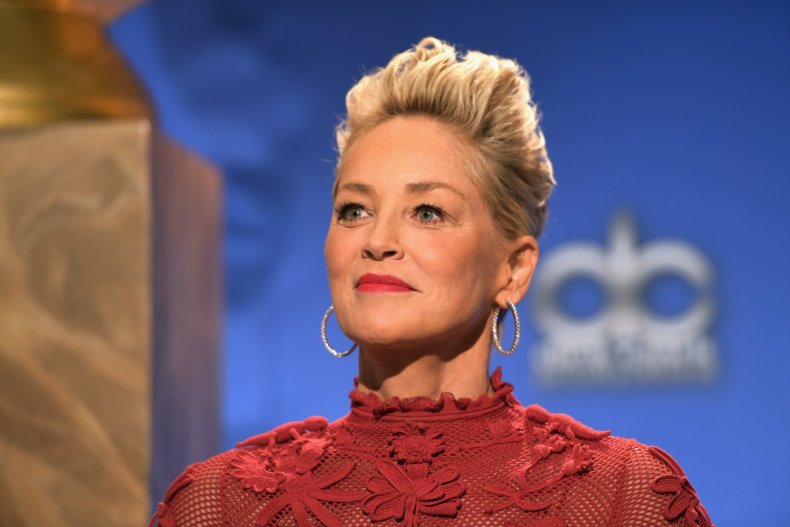 "The only thing that's going to change this is if you vote," she said. "And if you vote for Biden and if you vote for Kamala Harris, and the reason that's going to happen, is because with women in power, we will fight for our families. We will fight for people to live and we will fight for people to get tested."
Stone shared news of her sister's illness earlier in the weekend when she posted a series of unsettling photos of the hospital room in which Kelly is being treated.
"My sister Kelly, who already has lupus, now has COVID-19. This is her hospital room. One of you Non-Mask wearers did this," she wrote in the caption.
"She does not have an immune system. The only place she went was the pharmacy. There is no testing in her county unless you are symptomatic, & then it's 5 day wait for results. Can YOU FACE THIS ROOM ALONE? Wear a mask! For yourself and others. Please."
Last week, Stone branded Eric Trump "vulgar" for tweeting footage of the late comedian Robin Williams mocking Joe Biden.
"First of all, Robin Williams was my dear friend," she wrote on Twitter. "Secondly, using him or any dead comic's material to support Trump is itself a joke. Aside from being the most vulgar and disrespectful behavior. Shame on you Eric Trump."
Stone's tweet sparked a conversation on the morality of using a dead comedian's work to further a political agenda.