Shaun White's Olympics Halfpipe Qualifier Was an Emotional Rollercoaster
Snowboarder Shaun White recovered from a fall to comeback and qualify for the men's halfpipe final with a run that had fans on the edge of their seat.
The three-time Olympic gold medal winner—competing at his final Winter games—almost missed out on the chance to compete for a fourth after tumbling in his previous run.
White's fall put him down in 19th place with a score of 24.25. That put pressure on the veteran snowboarder to score a significantly stronger run.
And his 34-year-old's impressive second run catapulted him into fourth place, with a score of 86.25, helping him secure a place in the final.
Video clips of the run have begun circulating on social media, including via the Twitter accounts of Sports Center and NBC Olympics, and have been watched more than 200,000 times combined.
Speaking to NBC ahead of his second run, White spoke about the pressure to perform well. He was asked whether the pressure was a little bit different going into his final run.
"I had to keep telling myself [I'm Shaun White] on the chairlift up," White joked.
"The Olympics, it doesn't get any bigger. Everything was clicking and I think I just took that little lax approach to that last hit and next thing I knew I was sliding on my back thinking what happened.
"The way they have been running today my next run would be an hour from then so I had a lot of time to kill and a lot of thoughts running through my head and a lot of pressure.
"I am so happy that I put that last run down, I am feeling incredible and you have got to fight for it if you want to get into the finals and I did."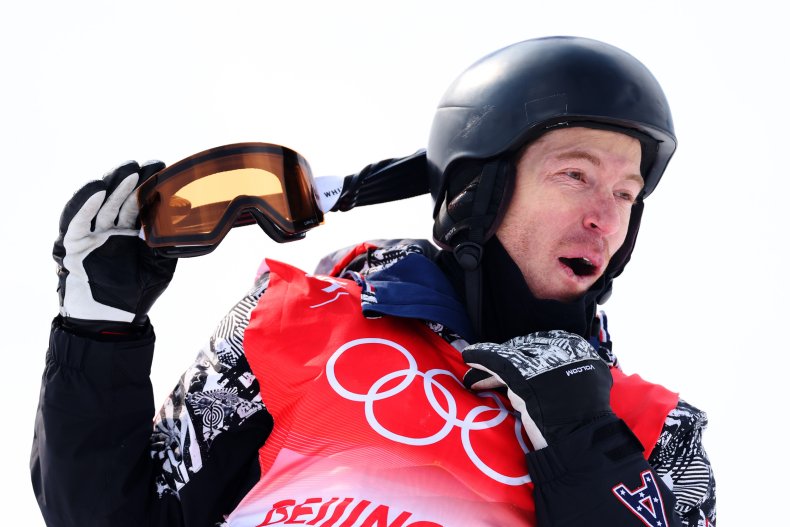 White confirmed ahead of the 2022 Games that it would be his final Olympics. But he is thought to harbor hopes of staying in the sport away from competitions.
"This has all had its amazing glow to every single decision and every single competition because I've decided this will be my last Olympics," he said during a press conference on Saturday.
"I've given it my all. There have been some ups and downs on the way to get here, but through all that, I feel I've got stronger [and] gotten better."
He added: "I've done so much in this sport. I hope that my riding speaks for itself. I'm always trying to push and progress and do the next biggest things and try to pick up with what trends are happening within the sport and be ahead of that curve."
White won gold medals for the halfpipe in 2006, 2010 and 2018 Winter Games, and holds the record for most Olympic golds earned by a snowboarder.