Gas Prices at Sheetz Drop for July 4 Weekend To 'Reduce Pain at Pumps'
A U.S. convenience store chain has said it would cut gas prices to help ease the wallets of Americans filling up over the July 4 holiday.
Sheetz is lowering the price for Unleaded 88 gasoline to $3.99 a gallon through the holiday period. It will also discount E85 gas to $3.49 a gallon in a move the chain said was effective immediately and would help "reduce pain at the pump."
The offer on Unleaded 88 fuel is around 90 cents lower than the national average, which on Tuesday was $4.881, according to the AAA.
The price that Sheetz is offering is also lower than the average price for Tuesday in the six states where it operates its 650 store locations. These are Pennsylvania ($4.95) West Virginia ($4.84), Virginia ($4.70), Maryland ($4.83), Ohio ($4.84), and North Carolina ($4.52).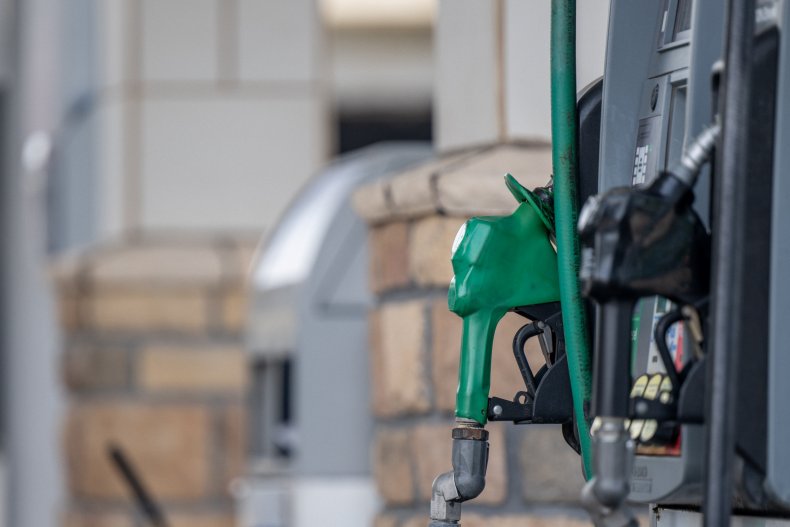 However, not all vehicle owners will be able to take advantage of the lower prices as not all Sheetz locations offer both kinds of fuel. Also, Unleaded 88 is approved by the Environmental Protection Agency (EPA) for vehicles newer than 2001, as well as light-duty trucks, SUVs and Flex Fuel Vehicles.
Meanwhile, Sheetz emphasized that more ethanol-rich E85 "is not compatible with all vehicles" and was designed specifically for "flexible fuel vehicles" or FFVs. These FFVs can use regular gasoline (E10), E15, or E85.
American drivers will be paying the highest prices ever for the Independence Day weekend, although the cost has dipped in recent weeks.
The soaring costs do not appear to be holding Americans back from driving with more than half (58 percent) still planning a road trip this summer, with a third (33 percent) traveling on Independence Day weekend.
Patrick De Haan, head of petroleum analysis at GasBuddy, which carried out the survey, said in a media statement last week that although there has been a dip in recent weeks from the record high of $5.02 on June 13, "the volatility in markets remains high."
He said there could still be a "super spike" in gas prices later this summer if there were a hurricane threatening Gulf Coast oil refineries or oil platforms. He added that while "we may see small relief today, risks remain that prices could go up at a moment's notice and set new records again."
President Joe Biden endorsed a three-month nationwide gas tax holiday earlier this month, although he has faced pushback from the oil industry, transportation and infrastructure sectors and some Democrats. He has blamed the high fuel costs on Russian president Vladimir Putin's invasion of Ukraine, although experts point to other factors.
Another option being pushed by Democratic reps. Lauren Underwood, Mike Thompson and John Larson is a gas "stimulus check" that would give eligible Americans $100 a month until the end of 2022 or as long as gas costs more than $4 a gallon in their state.