Georgia Inmate Stabs Sheriff's Deputy to Death
A Georgia sheriff's deputy was stabbed to death by an inmate who was being moved to suicide watch, officials have said.
Bibb County sheriff's deputy Wilson Knight, 30, was fatally knifed on Tuesday when an altercation happened while moving inmate Albert Dewitt Booze, 22, to another part of the Bibb County Law Enforcement Center.
Another deputy, Jerome Michael Williams, 32, was also injured in the fatal knife attack during Booze's transfer for causing disciplinary issues.
A statement on the Bibb County Sheriff's Office (BCSO) Facebook page said: "At around 2.25 a.m., inmate Booze was moved to suicide watch after making comments that he wished to harm himself. Several deputies escorted Booze to an observation cell.
"During this time, a fight between Booze and deputies took place. Booze was able to obtain a knife from one of the deputies and used the knife to kill the deputy."
Following the attack, Knight and Williams were transported to the Atrium Health Navicent by ambulance. Williams received medical treatment for his injuries and was later discharged. Unfortunately, Knight's life could not be saved and he was pronounced dead at around 3:46 a.m. Officials said Knight's next of kin has been notified.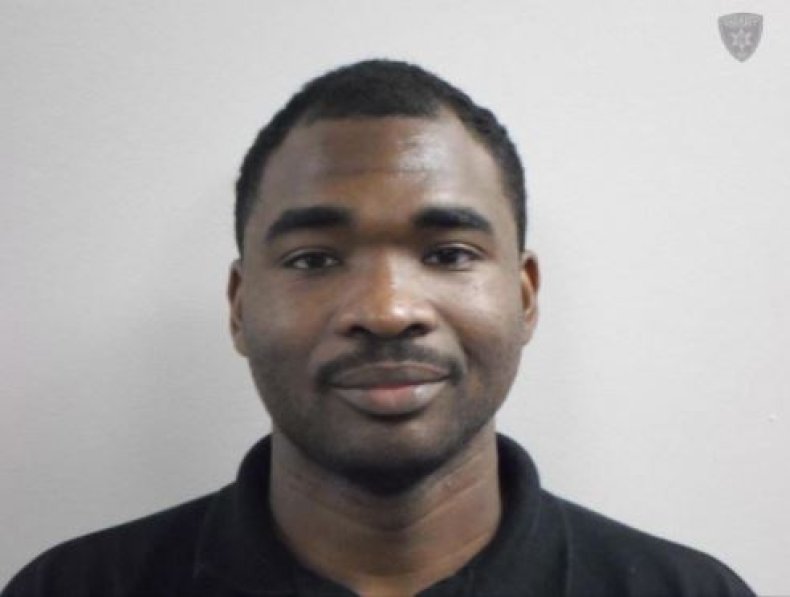 According to the statement released by the BCSO, Knight had been employed with the sheriff's office since 2018. Williams has been with the same sheriff's office since November 2020.
The BCSO statement added: "The Georgia Bureau of Investigation was requested by the Bibb County Sheriff's Office to conduct the Criminal Investigation into the death of Deputy Christopher Knight."
Its statement continued: "The Bibb County Sheriff's Office of Professional Standards will conduct an internal investigation to determine if the actions taken in this incident were in accordance with sheriff's office policy. Once the criminal investigation is complete, the case will be turned over to District Attorney Anita Howard."
The tragedy happened just months after a prison officer in Indiana was killed following an altercation where he was stabbed by an inmate.
Indiana State Police Sgt. Ted Bohner said the inmate attacked the two correctional officers at the Indiana State Prison in Michigan City.
Both officers were taken to St. Anthony's Hospital in the city where one was pronounced dead.
Tymetri Campbell, 38, an inmate at the Michigan City Prison, faces several preliminary charges, including murder.
Campbell had been serving a sentence for three counts of murder, according to the Indiana Department of Correction website.