No, Johnny Depp Isn't Starring in 'Sherlock Holmes 3' Any Time Soon
Robert Downey Jr. last played famed detective Sherlock Holmes back in the 2011 film Sherlock Holmes: A Game of Shadows. Yet fans have never given up hope that there would be a third movie in the franchise.
Sherlock Holmes 3 at one point had a release date of December 22, 2021. However, the movie failed to arrive on that date, with COVID preventing it from going into production.
Now the third Sherlock Holmes movie is back in the news thanks to a rumor that Downey wants Johnny Depp to star in it.
The more you look into this rumor, the more spurious it seems. It is based on an old story, and subsequent developments seem to have made it even less likely to be true now. Here's where the claim came from – and all the reasons why it may not be real.
Why Johnny Depp is probably not starring in Sherlock Holmes 3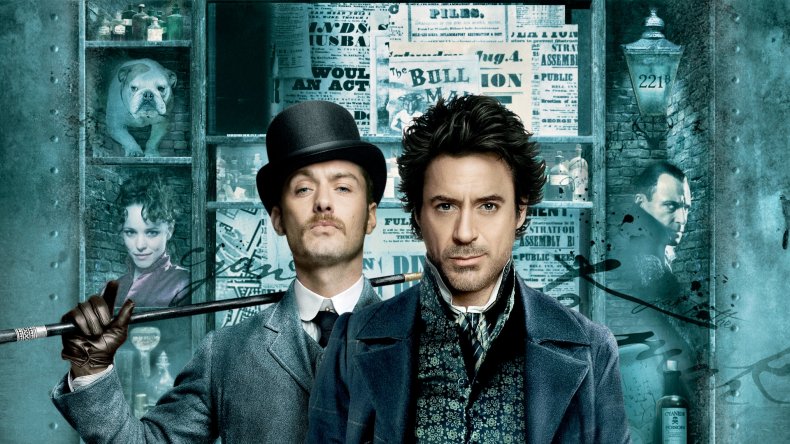 Many publications have reported on the rumor, but not everyone has cited where it came from. Or they cited it from another publication that did not quote the original source.
The origins of the Johnny Depp rumor come from a National Enquirer story in August 2020. The story credited an unnamed source, who says "Johnny and Robert have a very special 30-year relationship that dates back to both of their days as eccentric Hollywood hell-raisers...Robert thinks Johnny deserves the same chance to redeem himself that he had."
As this quote comes from an unnamed source, it is very difficult for any outside publication to verify it as the Enquirer is not always the most reliable of sources. As a 2017 New Yorker piece about the magazine said: "The Enquirer's covers invariably include statements about celebrities that are deeply misleading, if libel-law-compliant, as well as claims about politicians that are outright lies."
There is no evidence that the Enquirer's quote is incorrect. But it remains unlikely that we will see Depp in Sherlock Holmes 3 any time soon.
Sherlock Holmes 3 is not currently in development
Per the proposed director for the movie, it is not currently in active development.
Since fall 2020, the film has been on indefinite hold. In a Celebrity Catch Up interview, proposed Sherlock Holmes 3 director Dexter Fletcher described the movie as "sitting on the back burner at the moment."
Since then, there has been no news that the film is back in pre-production. Last month, The Hollywood Reporter announced Downey was working on two Sherlock-related shows. The piece that announced these HBO shows noted: "A third movie in the franchise was in development but never moved beyond that stage."
In short, Depp cannot star in a film that does not exist, and its studio has no plans to make it right now. In fact, even if Warner Bros. were to make Sherlock Holmes 3, it seems unlikely Depp would have a starring role. Warners, after all, removed Depp from the Fantastic Beasts franchise. And if they found Depp too problematic a figure to star in that movie series, they are unlikely to give him a role in another of their franchises unless something drastic were to change.
What is true is that Downey and Depp have had a long friendship. The pair first met when they were up-and-coming stars in the 1980s. In a 2011 interview, the former said, "there's no one I admire more than Mr. Depp." The same year, Depp said "we've known each other for a million years."
Of course, it is possible that at some point Depp could appear in his friend's film should things change. However, it seems that right now there are no plans for Depp to make his Hollywood comeback. His only upcoming credit on IMDB is a French historical drama in which he will play King Louis XV.