'Sherlock' Season Four Teaser: First Look at Benedict Cumberbatch on Set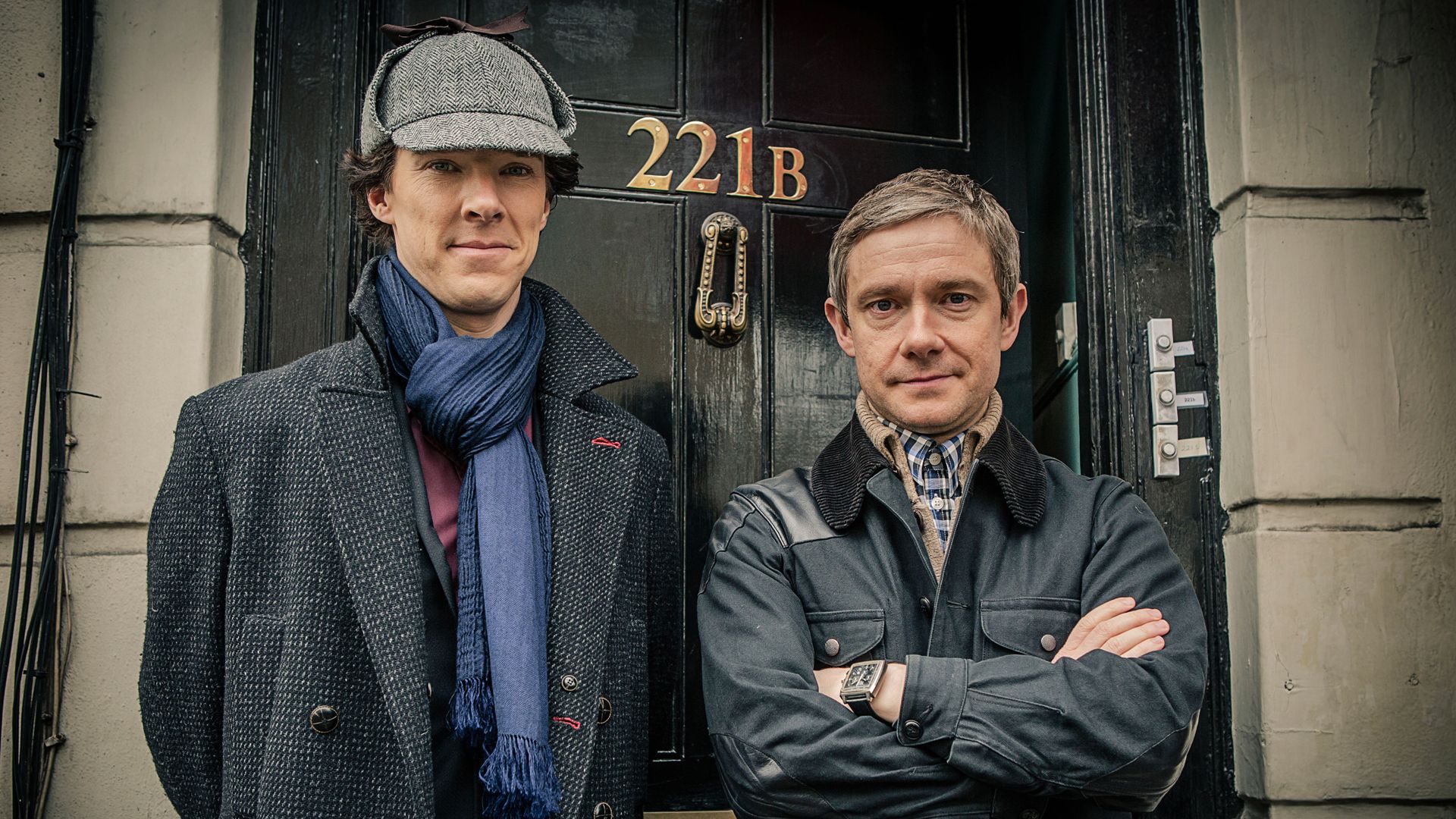 Look who's back in his favorite sleuthing overcoat: It's Benedict Cumberbatch filming Season 4 of Sherlock.
Co-creator Mark Gatiss shared a teaser of Cumberbatch on the set of the new season, which went into production earlier in April.
He tweeted:
Of course, not much can be gleaned from the over-the-shoulder picture, but it appears Cumberbatch's modern day Sherlock Holmes is looking out of the window of his famed dwellings at 221B Baker Street.
Cumberbatch is again joined by Martin Freeman as his sidekick Dr. John Watson and Freeman's real-life wife, Amanda Abbington, as Watson's pregnant spouse Mary.
In announcing the fourth season last week, co-creators Gatiss and Steven Moffat caused something of a frenzy among fans when they hinted the new season could be the last.
"Sherlock [season] four—here we go again!" they began in a press release. "Whatever else we do, wherever we all go, all roads lead back to Baker Street—and it always feels like coming home. Ghosts of the past are rising in the lives of Sherlock Holmes and John Watson bringing adventure, romance and terror in their wake."
They concluded: "This is the story we've been telling from the beginning. A story about to reach its climax..."
The last we saw of Holmes and Watson they were in the midst of solving the apparent resurrection of their arch rival Moriarty, played by Andrew Scott.
Unfortunately, it looks like fans will have to wait until 2017 for the fourth—and possibly final—season of Sherlock . A special episode, set in Victorian era London, aired on January 1.