Where Is Sheryl Sandberg? Analyst Calls for Facebook COO to Take Over From Mark Zuckerberg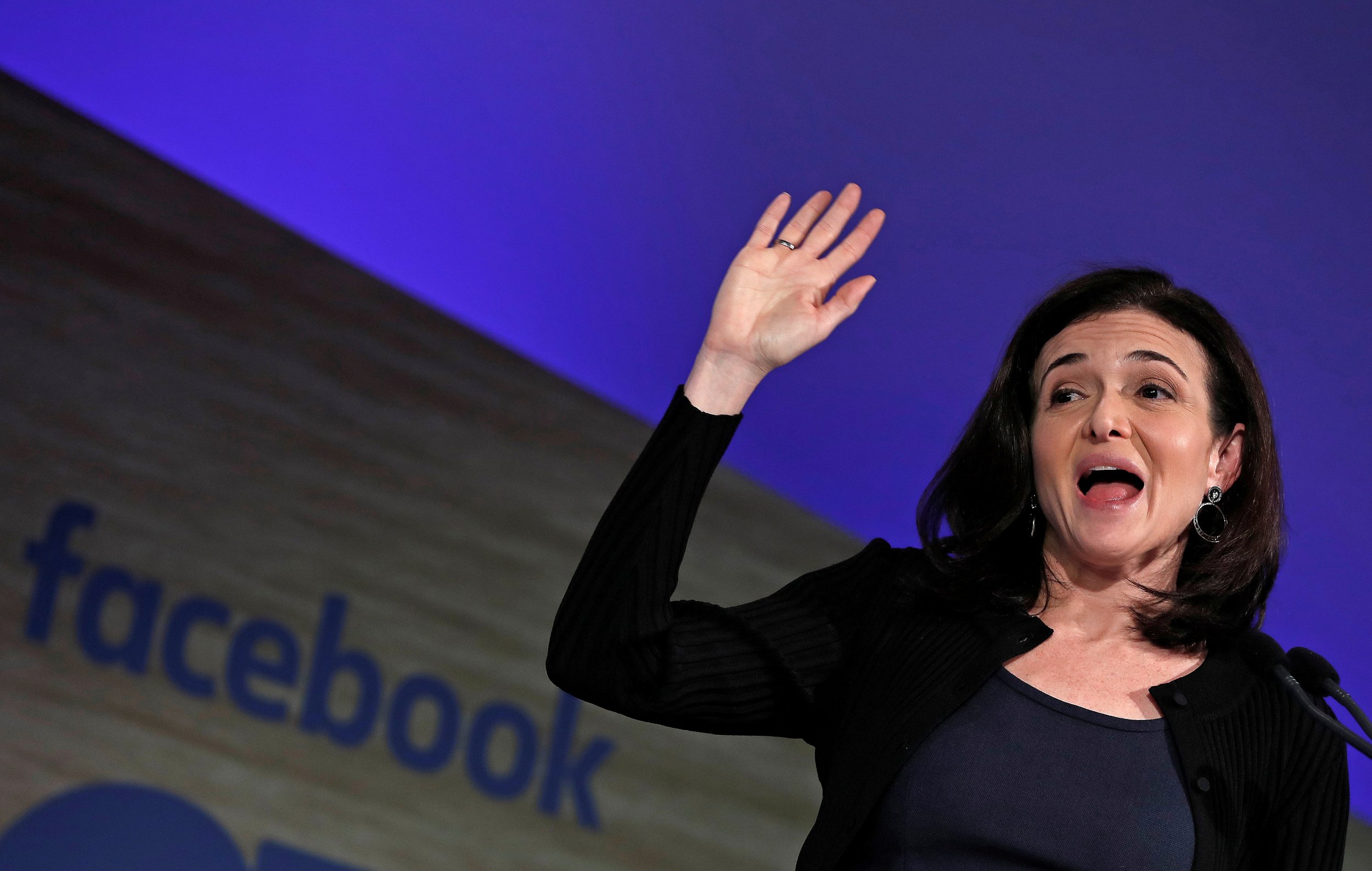 A U.S technology investor has called for Facebook chief operating officer Sheryl Sandberg to take control of the U.S. social media firm due to Mark Zuckerberg's "horrible" handling of the Cambridge Analytica data misuse allegations.
Jason Calacanis, an investor and CEO of Inside.com, suggested that Sandberg would be better suited to lead the company amid revelations that millions of the website's users had their information siphoned off for use in political advertising.
"I think it's time for maybe thinking about somebody stepping up and taking Zuckerberg's slot," he told CNBC. "If you look at Zuckerberg, he is MIA. When was the last time we heard Zuckerberg talk about this? It's a...failure of leadership.
"I think Sheryl Sandberg should run the company," he added. "She is a better communicator [and] she is better at understanding how to manage these issues. She should run Facebook. Zuckerberg has done a horrible job handling this crisis."
However, Sandberg has been just as silent as Zuckerberg on the issue. "Not a peep from Sheryl Sandberg or Mark Zuckerberg in this three-day crisis cycle," tweeted Cecilia Kang, a reporter for the New York Times, which alongside the Guardian broke the story of Cambridge Analytica's alleged data abuses.
"Zuckerberg himself [is known] for moving fast and breaking things," Calacanis claimed. "I don't think they ever considered the downside. Obviously, it's been a great stock to own because they don't care what breaks. Now, we are finding out that what might be breaking is democracy...and our ability to relate with each other."
Facebook did not respond to a request for comment asking if statements from either executive would be imminent. On the Twittersphere on Tuesday, Carole Cadwalladr, the journalist who broke the story, signed off multiple tweets: #WheresZuck?
According to The Verge, citing an internal calendar, Facebook was set to hold a 30-minute "emergency meeting" today to let staffers ask questions about the case.
In the U.K., as authorities attempted to obtain a warrant to access Cambridge Analytica's computer servers, members of Parliament sent an official letter addressed to Zuckerberg asking him to travel to London and give evidence.
Sean Sullivan, an expert at cybersecurity firm F-Secure, told Newsweek that Facebook had the right idea when it said it would prioritize "meaningful interactions" in January. "It announced several weeks ago that it wanted to get back to friends and family, and away from politics and news," he stated. "I suspect that's probably the right move, and Zuck should address this issue by fully cooperating with the U.K. and the U.S."