Shinzo Abe to Become First Japanese Leader To Visit Pearl Harbor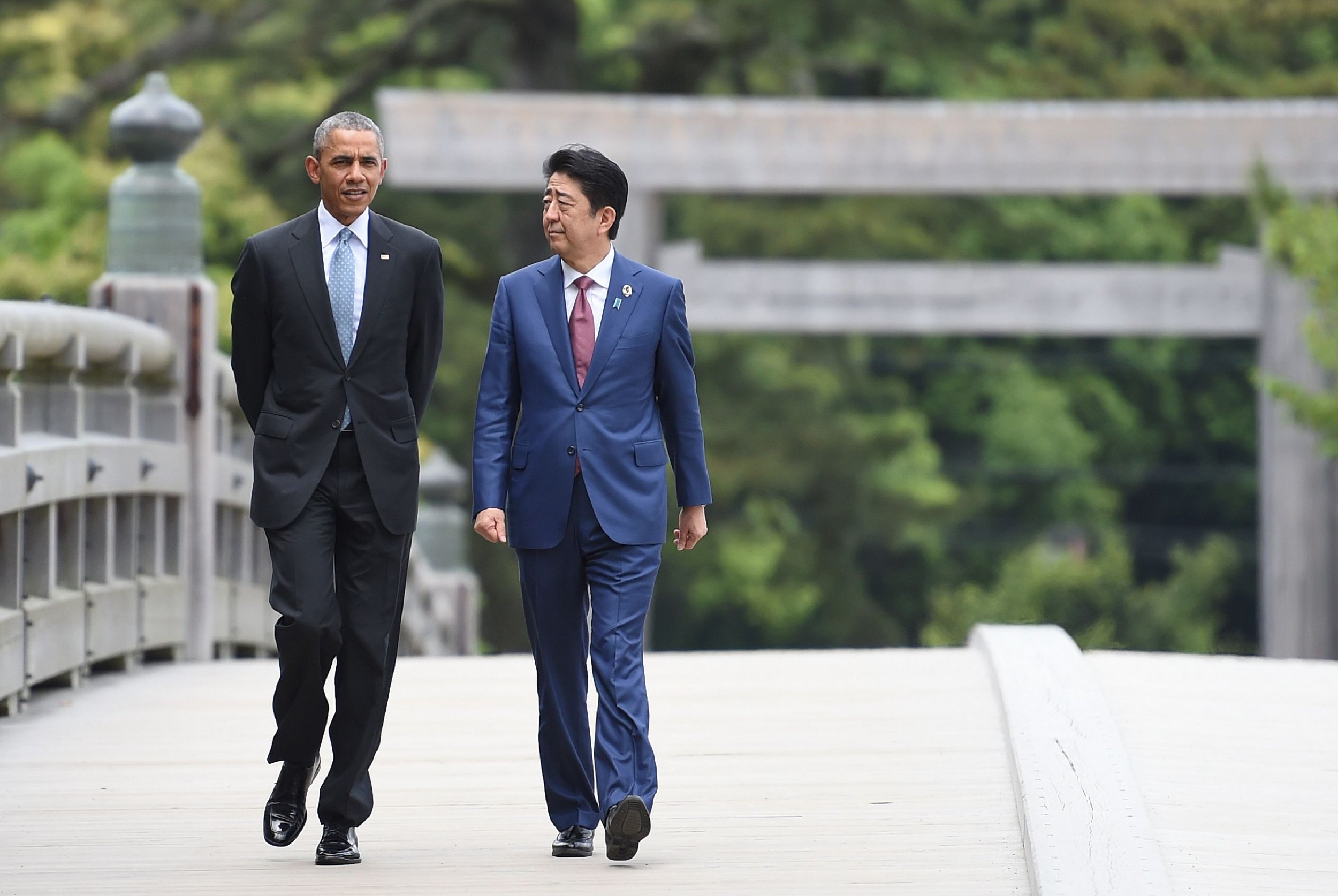 Japanese Prime Minister Shinzo Abe is to visit Pearl Harbor this month, becoming the first ever leader to do so from the country that launched the surprise attack on the U.S. naval base in 1941 and killed more than 2,400 American troops and civilians.
In a statement on Monday, Abe said that he would visit the site of the attack in a trip to meet Barack Obama in Hawaii on December 26 and 27, AFP news agency reported.
It comes after the U.S. president made a historic visit to Hiroshima in May, the Japanese city where the U.S. dropped the world's first atomic bomb, killing 140,000 people at the end of the World War II. Obama gave a speech that focused on the suffering of the victims of the attack, which was generally received warmly in Japan.
Obama's "message towards a nuclear-free world during his visit to Hiroshima remains etched into Japanese hearts," Abe said on Monday.
"I'd like to make [the meeting with Obama] an opportunity to send a message to the world that we will further strengthen and maintain our alliance towards the future," he continued.
"And at the same time, I want to make it an opportunity to signal the value of Japan-U.S. reconciliation."
The announcement comes two days before the 75th anniversary of the Pearl Harbor attack, during which Japanese planes bombarded the U.S. Pacific fleet, destroying or seriously damaging 164 aircraft and 20 ships.
The White House confirmed a meeting between Abe and Obama on December 27 to the Associated Press but is yet to comment on Abe's visit to the attack site. The two countries are no longer adversaries as they were during World War II, but rather economic allies.
Abe became the first foreign leader to visit U.S. President-elect Donald Trump after his November 8 victory, stopping in at Trump Tower on a stop in New York before heading to an economic summit in Peru. He said that he had "great confidence" in Trump and that he believed that they could develop a relationship built on trust