Abe Shinzo Dead After Former Japan PM Assassinated by Man With Homemade Gun
Former Japanese Prime Minister Abe Shinzo has died after being shot at a campaign event in the city of Nara, close to Kyoto.
Abe, 67, was shot twice on Friday at around 11:30 a.m. local time while he was giving a stump speech for Kei Sato, a fellow member of the ruling Liberal Democratic Party and a national election candidate.
The Japanese Fire and Disaster Management agency confirmed that Abe sustained gunshot wounds to his neck and chest. He was rushed to hospital in a helicopter and died at 5:03 p.m. He had no vital signs when he was brought in and bled to death from two wounds on the right side of his neck, a doctor told a nationally televised news conference.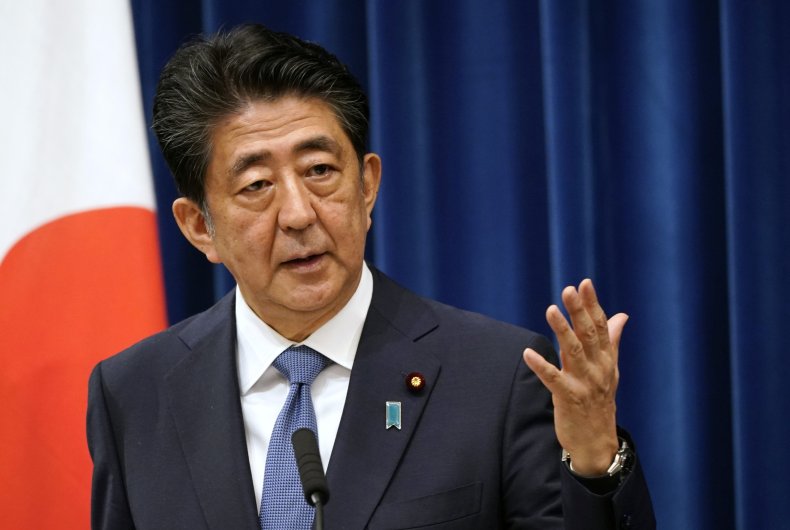 Japanese Prime Minister Fumio Kishida earlier said that Abe was in critical condition. Former Toyko Governor Yoichi Masuzoe said Abe was in cardiopulmonary arrest, a near death event when the heart suddenly stops pumping blood around the body.
Tetsuya Yamagami, the 41-year-old suspected shooter, was arrested at around 11:32 a.m. He did not attempt to flee the scene and has been taken into custody, the NHK public broadcaster reported. He has been interrogated at Nara Nishi police station.
The suspect is a former maritime self-defense force member, NHK reported. According to NHK, he told police that he was frustrated with Abe and intended to kill him.
The attack was caught on TV cameras with news of the shooting prompting shock and condemnation at home and abroad. Japan is considered a very safe country and gun violence is extremely rare. The footage and photos taken as the suspect was being apprehended appear to show that a handmade gun was used to shoot Abe.
A shaken Kishida called the shooting a "heinous act," but vowed to press on with the upper house elections as scheduled on July 10.
In a news conference, he paid tribute to Abe, calling him "very warm and kind."
"It is truly regrettable. I am lost for words. I offer my sincere condolences and prayers that his soul may rest in peace," Kishida said.
"He [Abe[ encouraged me at times, he gave his opinion on some of the matters, giving me really powerful support in many of the matters we had talked about," he added.
"He was a very warm and kind person and all I can say is I'd like to express my gratitude for ex-Prime Minister Abe. My intention is to reflect on what he had wanted for Japan and try to enact that within my remit for this country. And I believe that is in alignment with what ex-Prime Minister Abe would have wanted."
Former President Donald Trump had a strong relationship with Abe when he was leader and said it was "absolutely devastating news" that Abe was shot, describing him as "a truly great man and leader."
"He was a true friend of mine and, much more importantly, America. This is a tremendous blow to the wonderful people of Japan, who loved and admired him so much," Trump said.
Secretary of State Antony Blinken said on the sidelines of a G20 meeting on the Indonesian island of Bali that "this is a very, very sad moment."
Charles Michel, the European Council's president, said the shooting was a "cowardly attack," calling Abe "a true friend, fierce defender of multilateral order & democratic values."
Abe, a conservative, was prime minister of Japan between 2006 to 2007 and 2012 and 2020, making him the longest-serving prime minister in the country's post-war history. At the start of his second stint in 2012 he pledged to revive the country's stagnant economy and restore Japan's traditional values.
His foreign policy focused on defending the liberal international order and enabling a free and open Indo-Pacific region. In 2013, he created Japan's National Security Council to co-ordinate the country's many ministries into one international voice.
He was said to have played a crucial role in landing the 2020 Olympics in Tokyo but did not preside over the games due to them being postponed to 2021 amid the COVID-19 pandemic. Abe resigned after his ulcerative colitis relapsed in 2020. He had also lost popularity by his handling of the outbreak and a string of scandals.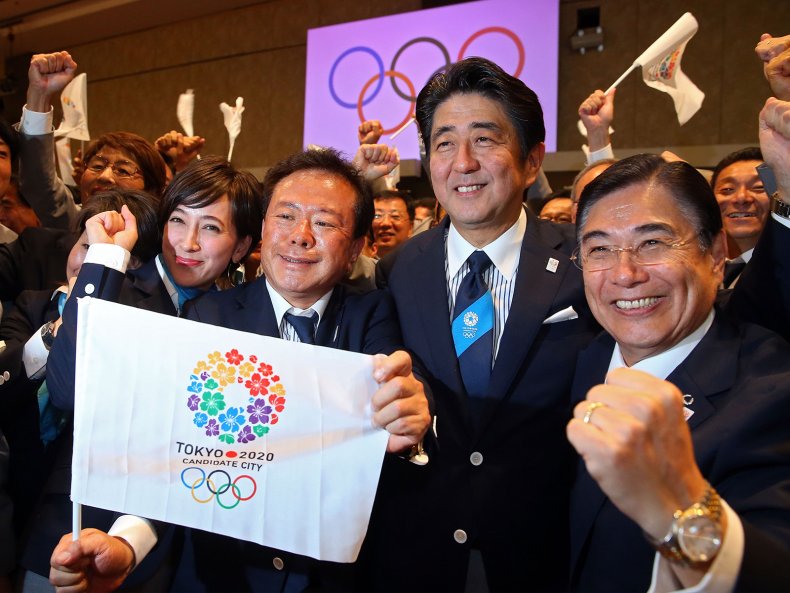 "Shinzo Abe was the most transformative politician of post-war Japan," Benoit Hardy-Chartrand, adjunct professor of International Affairs at Temple University Japan, told Newsweek.
"He made Japan a much more consequential regional actor in the defense and security spheres," he said.
"During his record-breaking tenure, Japan gradually adopted a more assertive foreign policy, which at times clashed with his neighbors but was welcomed by its allies, including the U.S. Even since stepping down for health reasons in 2020, he has remained a towering figure in Japanese politics.
Update, 07/08/22 07:20 a.m. EDT: This article was updated with more details about Abe's death.