North Korea Sanctions: South Korea Seizes Ship Suspected of Providing Oil to the North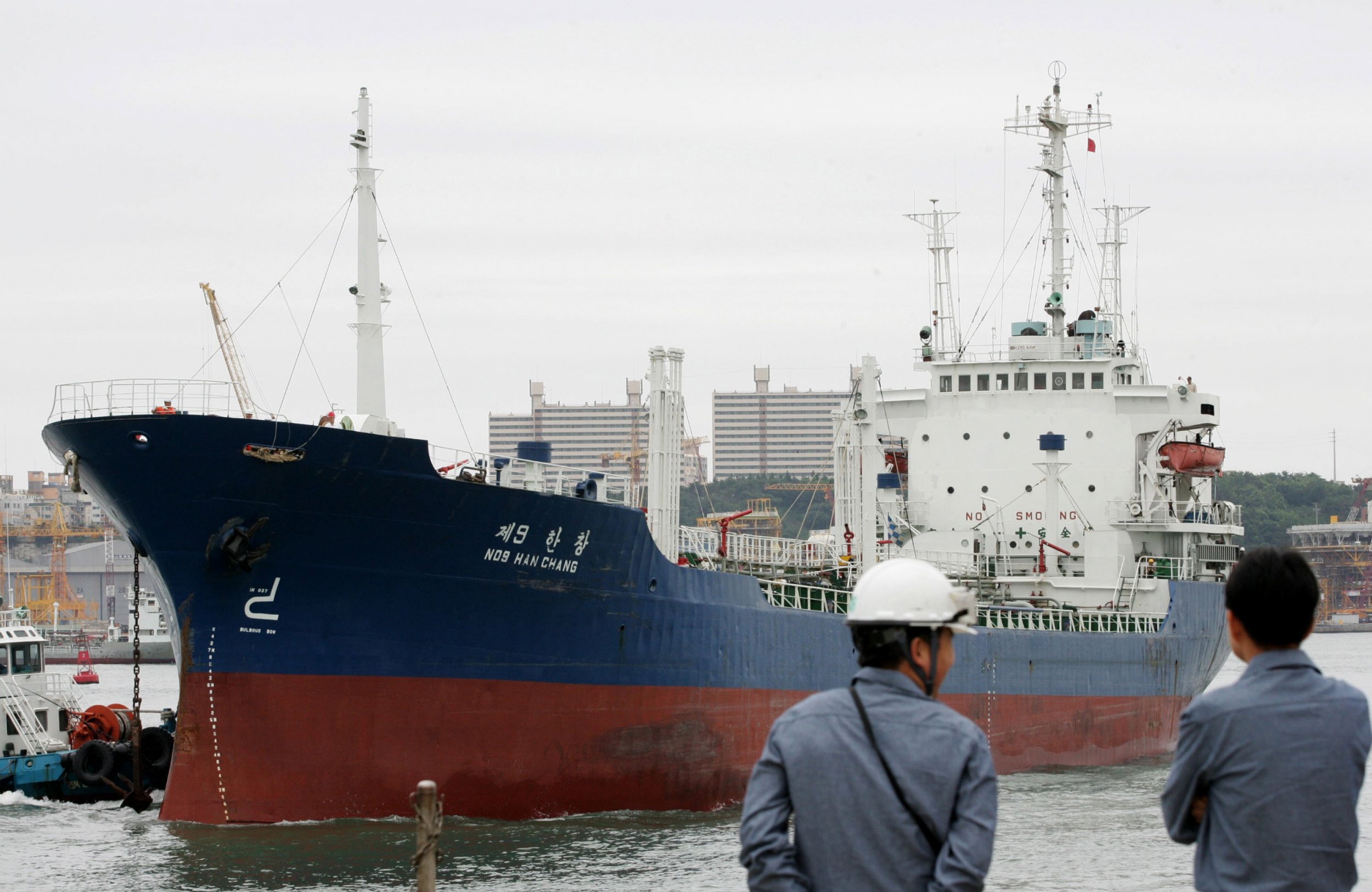 South Korean officials have seized a second ship suspected of transferring oil to North Korea, which recently was hit with another round of economically crippling sanctions.
The Panama-flagged ship called KOTI was seized at Pyeongtaek-Dangjin port on the west coast, a South Korean customs official told Reuters on Sunday. KOTI arrived at the port around December 19, according to the tracking service provider VesselFinder Ltd.
KOTI can hold 5,100 tonnes of oil and most of the crew members reportedly were from China and Myanmar.
A South Korean foreign ministry spokesman said the country's intelligence and customs officials are investigating KOTI.
"The government has been in close consultations with related countries and ministries to thoroughly implement the sanctions by the (United Nations) Security Council," the spokesman told Reuters.
North Korea last Sunday called sanctions the United Nations council unanimously approved, including a ban on nearly 90 percent of petroleum exports to the North, an "act of war." The rogue regime needs imported fuel in order to keep its weak economy afloat, as well as to further its nuclear and missile development program.
KOTI was the second vessel seizure that South Korea has disclosed in the span of a few days. On Friday, the South revealed that it seized a Hong Kong-flagged ship the Lighthouse Winmore in late November, suspected of providing up to 600 tons of oil to the North Korea-flagged vessel Sam Jong 2.
The Lighthouse Winmore is one of 10 ships the U.S. proposed that the United Nations council blacklist for transporting banned items from the North. On Thursday, China stopped a U.S. effort to blacklist six foreign-flagged ships.
"At the same time, any measures taken by the Security Council must have a basis in conclusive and actual proof. China will continue to participate in the work of the relevant Security Council sanctions committee on this principle," China's foreign ministry said in a statement obtained by Reuters.
On Friday, Reuters reported that Russian tankers have transferred fuel to North Korean ships at least three times at sea in recent months. Russia is the second largest oil exporter in the world.
The recent oil transfer incidents bring into question what Pyongyang may be doing in an effort to get oil. North Korean leader Kim Jong Un has repeatedly said he will not give up on nuclear and missile tests, which require fuel.